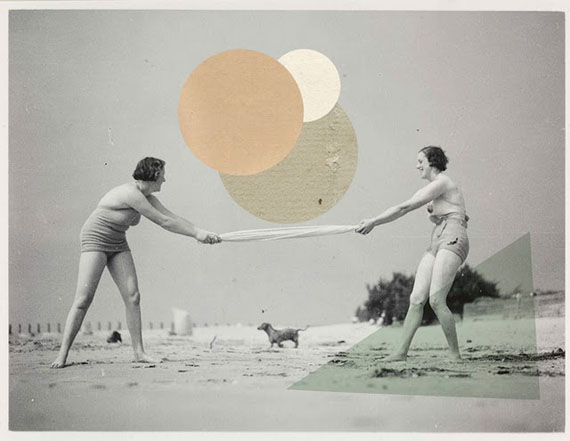 If I was a designer, kooky Parisian design studio Ma + Chr would be where I'd want to hone my craft. Founded by Mathilde Aubier and Christine Delaquaize, the studio produces a variety of super sweet projects from web design, fine art and fashion, installations and interior design. The animal collages brought a big smile to my face this Monday morning!
+ Visit their site or follow the ladies on Tumblr.
+ For more prettiness, click through to their Flickr.
Images: Ma + Chr via What Katie Does