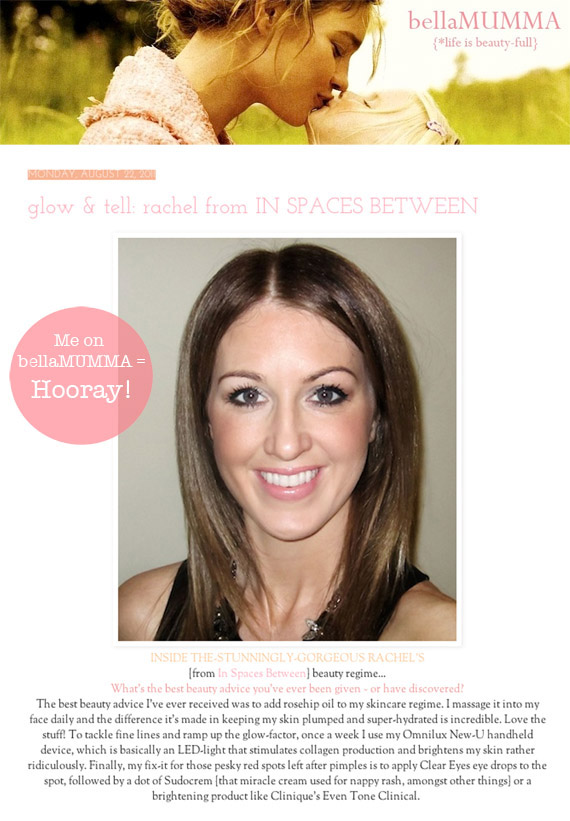 A quick (exciting) note!
Gorgeous Nikki from bellaMUMMA contacted me a few weeks ago to see if I'd like to be interviewed for one of her 'Glow & Tell' posts.
My response, of course, was 'YES I'D LOOOOVE TO!' as I'm a huge fan of bellaMUMMA. If you haven't yet come across this stunning site, I highly recommend spending some time looking through the archives – Nikki finds the most incredible images and mixes them up with lovely words on life and beauty, which I know you all love!
In my Glow & Tell feature I talk about my favourite beauty products and tips, so head on over to bellaMUMMA today to check it out.
Huge thanks again to Nikki for featuring me! xx