Greetings you gorgeous things! Hope you've had a great start to the week.
I've decided that Blogs to Bookmark will now be split up into two parts, featuring five or so blogs I'm loving and then five links to specific articles that have resonated with me during the week.
How does that format work for you? I want In Spaces Between to be as useful and inspiring as possible so I thought this might be a good way to give you "the best of both worlds." Totally open to your thoughts though so please let me know in the comments if you prefer the old way!
2. In the Make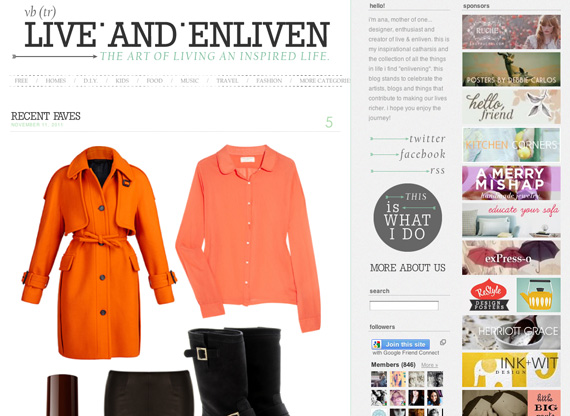 5 Links I'm Loving This Week
1. Sian from Twelve by One has put together a killer list of creative resources in her fabulous 12 Things: Creative Resources post.
2. Looking for hairspiration galore for the party season? Look no further than Cocorosa's article Top 10 Fashion Blogger Hair Do's.
3. Are you undermining yourself with the words you're using? You'd be surprised what's on this list by Tara Sofia Mohr.
4. I've been looking for decorating inspiration for my new space at work (hello brand spankin' new office!) and it looks like the girls from Hey Look have been doing the same.
5. Are you avoiding your heart's desire? Jen Louden is ready to peel her heart open another layer – are you?