I haven't had much time to hunt out new blogs lately, but never fear, there are still a few gems that have spun into my orbit and I think you'll agree that they're all pretty damn rad!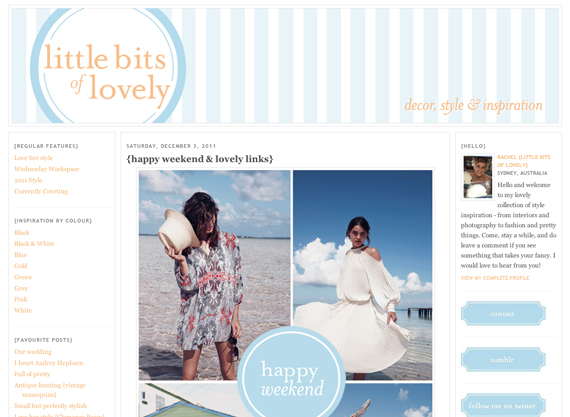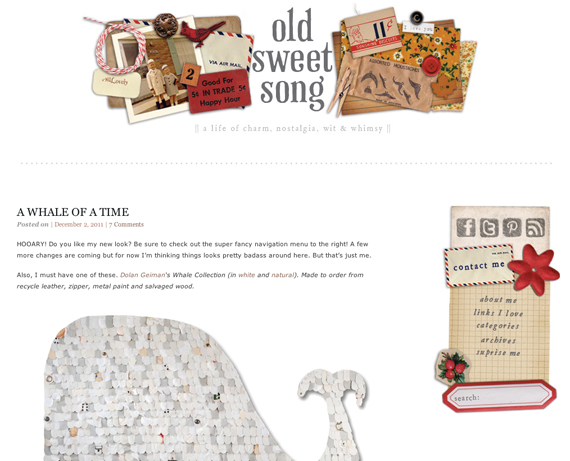 5 Links I'm Loving This Week
1.The Secret of Life in 46 Seconds from Steve Jobs on Brain Pickings. Amen to that.
2. You know I'm a coconut oil advocate so you can betcha bottom dollar (haha, what a strange phrase that is) that I loved Sarah Wilson's article detailing a plethora of clever things to do with this extremely versatile oil.
3. Short, simple and super spot-on advice about doing what you love from the Gypsy Girl's Guide.
4. This site has a decidely male slant but I don't care, I'm obsessed! Check out the Wool Camera Wrap and the Hand Sewn Passport Cover. My fiance nearly lost the plot when I sent him this site, RIGHT up his alley!
5. Knock yourself out with holiday gift ideas with the New York Times 2011 Holiday Gift Guides. One of particular interest to me is the 10 Best Books of 2011 guide. Unsurprisingly.
+ What are you reading at the moment? Favourite blogs? Articles that have made you think? Pimp 'em out below, I'm always on the look out for new inspiration!