Ready for a bit of Tuesday morning inspiration?
I've added a few extras into the list this week because, let's face it, it's a few days before Xmas and you're probably looking for things to do to "look busy" at work (or is that just me? Work crew, if you're reading this, I'm totally kidding).
Hope you enjoy these sites and links as much as I do!
6. Her Future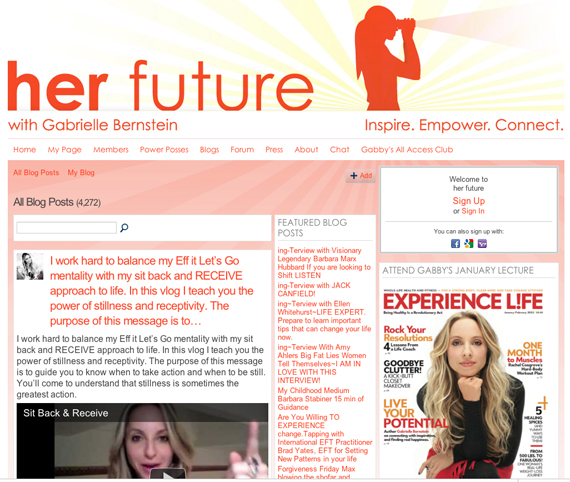 Links I'm Loving This Week
1. Jess from The Wellness Warrior shares her tips on the best natural beauty brands.
2. The Art of the To-Do List, indeed. I love a voyeuristic look into the way other people organise their lives!
3. Some beautiful reflections on 2011 by one of my favourite online writers and all-round creative soul-shakers Danielle LaPorte and the inimitable Jonas Peterson, wedding photog wizard. The take away: when you're doing the work you love, even though you're busting your balls harder than ever before, exhaustion is an emotion you're more than happy to wear.
4. Gwenny P has just launched the Goop New York City Guide.
5. Double exposure photographs have an eerie beauty and I'm loving these amazing cityscapes by Doug Keyes, via Honestly WTF.
6. Still wondering what the hell the new Facebook Timeline is all about? The lovely Chantelle Ellem from Fat Mum Slim tells you what to do with it!
7. Two of my bloggy friends have written posts that completely echo my sentiments and where I'm at presently when it comes to pushing too hard. Vienda talks about finding balance and harmony and honing in on false beliefs and my girl Kimberley questions whether we'd function better without goals – something I'll be examining further as we head into the New Year.
8. Along the same line of thinking, Tiny Buddha talks about letting go and becoming the CEO of your own happiness. Sounds like a pretty perfect plan to me!
9. If you're thinking of jazzing up your workwear wardrobe in the holiday sales, this post from Claire at Sweet Lime & Spiced Tea is a must-read before you hit the shops.
10. Want to know how to write killer headlines for those gorgeous blog posts of yours? Jon Morrow from Copyblogger has created a 'Headlines Hacks' freebie that's going to help you on your way (he's a bit of a guru around these parts!)