Welcome to my second round-up of lovely links – a few more goodies to add to your Bookmarks!
I'm infatuated with all of these sites, and seriously lost an hour the other day reading through the words on We Live Young (go to 'Just Blogging' on the right sidebar to see what I'm talking about).
The talent behind those intruiging images and words is only 19, which kind of blows my mind in a major way. Incredible.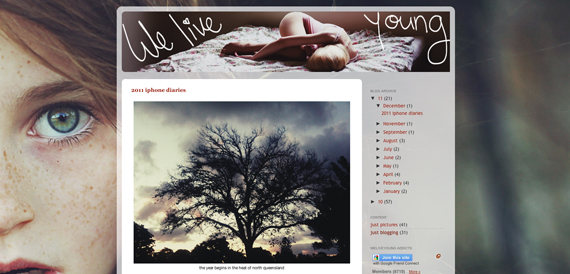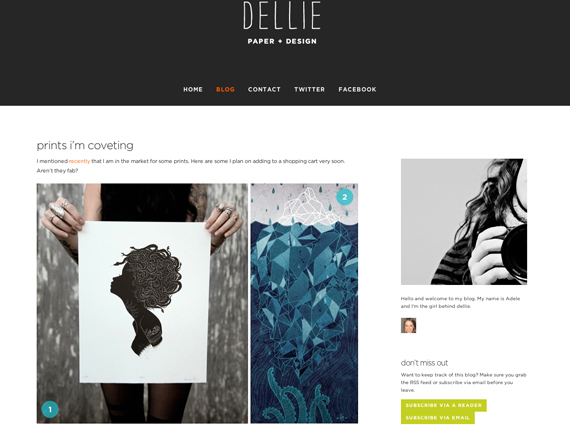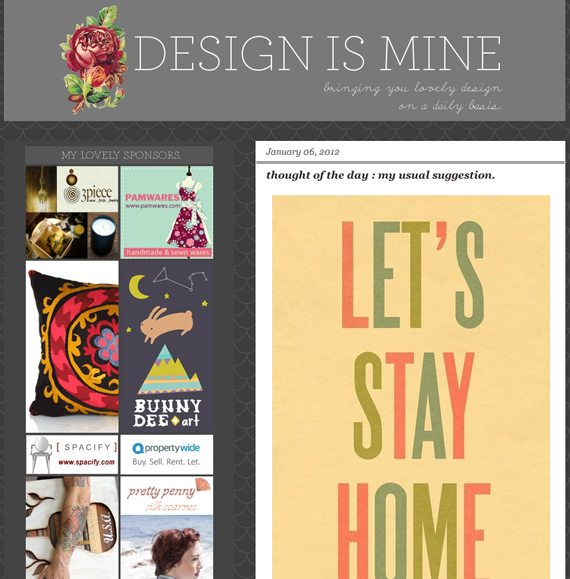 5 Links I'm Loving This Week
1. I adore Cassie's blog The Veda House and she has very generously shared some the lessons she's learnt in her first year of blogging (which the lovely Clare from Women in Business has organised nicely so you can jump to whatever part interests you most).
2. Style Me Pretty have done it again with their annual 'Best Of' magazine and the 2011 edition is a beauty!
3. This one's an oldie but if the dawn of a New Year has you feeling mega motivated to organise the shiz out of your office/ bedroom/ computer desktop, Nubby Twiglet is your woman. Virgo power, indeed!
4. Glorious Jess from The Wellness Warrior has pulled together a definitive list of the best natural body care brands. Awesome resource!
5. Sandra from 5 inch and up would look good in a paper bag. Seriously. No seriously.