The turnaround was swift, by design. From the initial spark of an idea to an excited text message exchange, to the 'Here she is, whaddaya think?' delivery, the Spirited 2014 Companion wiggled her way out into the world in under four weeks. And – yep – with other creative and other business-y balls in the air, Tara and I had to pull out the big guns this time.
---
On reflection, it was precisely how it was meant to be. Divinely timed. Power-punched – to the max.
---
Teaming up for a second time, the writing process felt more contained, and somehow more purposeful. With the first book – the shape-shifting Spirited – most of the ideas were pouring out, morphing and expanding (or being traded for something better) as our creation unfolded. The plan was looser, the energy more buoyant – and also, kinda scattered at times as we navigated change, full schedules, our creative rhythms, and everything in between.
This time was different. We were intent on inviting clarity, ease and full-tilt action to the table, so we knew we needed a pretty solid game plan from the get go. There was no time for effing about if we were to hit the (crazy!) deadline we'd set for ourselves and ensure we got everything off to Sian so she could work her magic.
Go! was the theme. And go we did.
Let's take a look behind the curtain…
At the altar. Cosmic and creative support came in the form of oracle cards, crystals and Sacred Self Alchemical oils. Saraswati – goddess of knowledge and the arts – kept a constant vigil as my fingers danced around the keyboard, and I hollered to Archangel Gabriel on more than one occasion for her guidance during the words-to-screen 'birthing' process.
'What needs to be born?'
'What is most useful?'
'What challenges have the potential to derail our peeps as they go about their year?'
Help. Please. 
See also: 'I get by with a little help from my friends…' 
(I really do).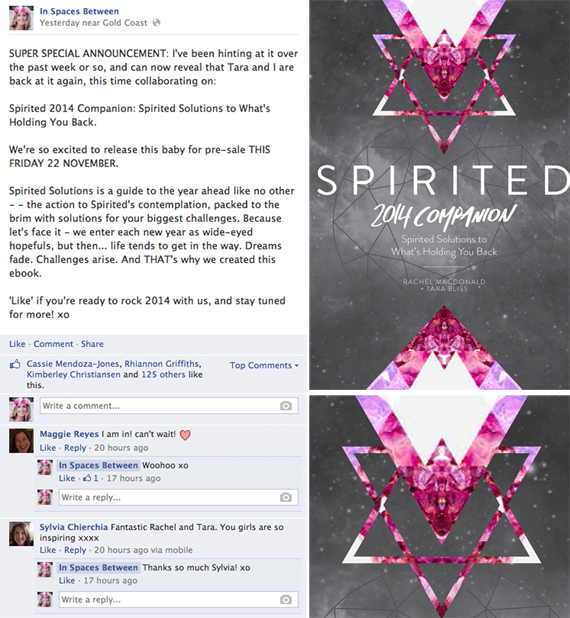 The Big Reveal. After pressing publish on this Facebook update, I had energy fizzing through my body. The collective excitement and enthusiasm from the tribe – from you! – definitely propelled us forward in the days before the pre-sale went live.
Launching lesson: never underestimate the power of a public declaration to ramp up the excitement. On all fronts.
Just like last time, our words lived in a shared Google Doc. Because Google Docs rule. An essential collab companion.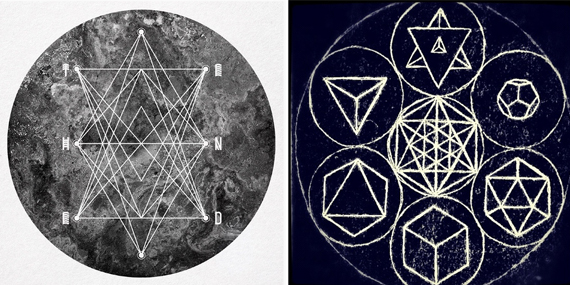 Design inspo. Sacred geometry, a moodier palette. The shadow side represented.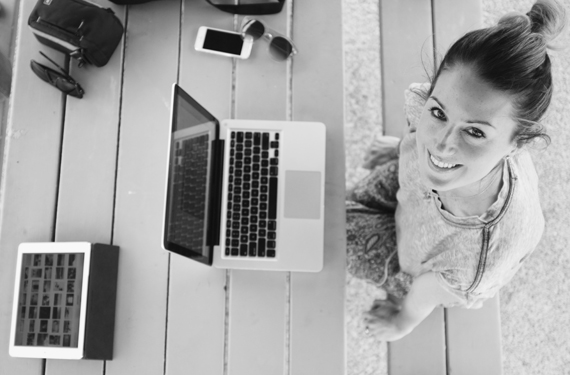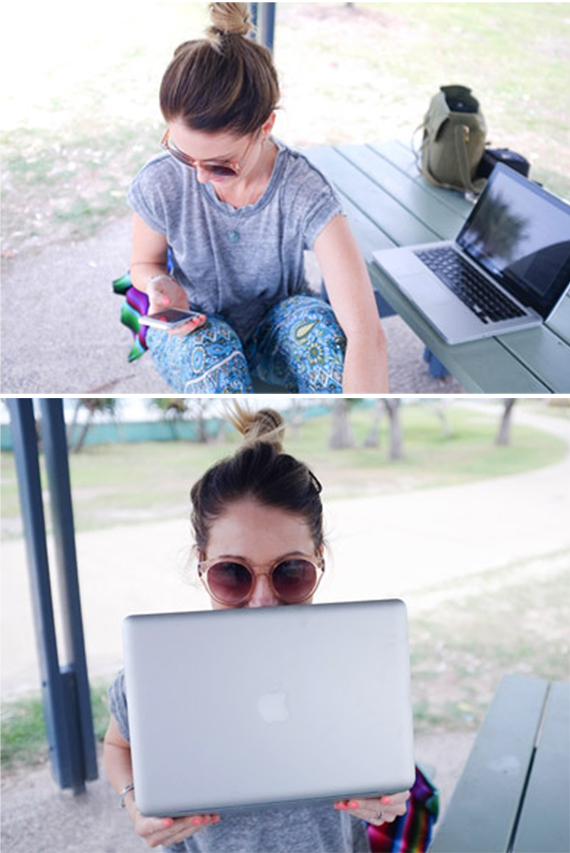 Switching it up. In the book, one of our nuggets on conquering Resistance is to 'change your location'… 'cause it works. Here's me working in the park, which turned out to be a super-productive day. Next time you're stuck, give it a go. Change your strategy, change your state.
The (unglamourous) draft above is us about halfway through. The finished product clocks in at 16,000 words and 94 pages (only about, oh, 50 pages more than we had initially envisioned).
When Sian sent through the cover design concept, I must have stared at it for at least five minutes. NAILED. IT. Spirited was the Yin, and the Companion is most definitely the Yang.
Let's take a peek inside the book. Split in two sections, the first part is all about 'setting your inspiring vision for 2014' and is full of highly-practical, beautifully-designed templates and planners.
The second half is where you'll find the 'meat' – a deep dive into each month of the year with an overview of the challenges/ issues that crop up for us all (resistance, fear of failure, envy, feeling lack – to name just a few) along with contemplations/ meditations/ visualisations and breakout boxes with a bevy of 'We Dare You To…' actions.
If you were a fly on the wall listening to us nutting each part out, you'd have heard us volleying questions like these back and forth:
'Is this useful? Potent? Innovative? Beautiful?'
'What about the quality. Are we over-delivering?'
'How can we add more here? What about here?'
'Is this going to – you know – blow minds?'
And: 'How is this feeling in our cells?'
In the name of celebration, we've gotta say: we're super proud of how the Companion came together. It's definitely a 'pull-it-out-and-read-it-again' kind of offering, and our heart's hope is that it will illuminate all that's in the way of your dreams to set in motion radical change for the year ahead.
Peeling back the layers. That's what we're hoping.
And finally, as hard as it can be when you're in the trenches of a creation bender – balance is key. Here we are blissing out by the beach after (yet another) gorgeous, and much-needed, session with Brieann Boal from Wabi Sabi Well. Ahh. This woman is seriously magic. We walked into her sessions tired and stiff, and floated out on marshmallow clouds.
---
Some lessons learned this time round:
+ It's becoming more and more apparent to me that full immersion and creating a container for (bigger) projects is crucial. Until we arrived in Byron Bay last week, I'd been writing in and around probably the busiest coaching schedule I've had all year – and like, well, everyone, I'm far more productive when I can narrow my focus an get in the flow.
For you: got a big project brewing? Plan ahead and block out a few spare days (or a week if you can swing it) to allow your baby to gestate properly. Define a specific intention for this time block in your calendar – whether it's the content creation, the tech aspects or the launch.
(Speaking of: launches ALWAYS involve more than you think. Give yourself a few days breathing room.)
+ Preaching a message is something we can all do, but it's when we're called to live it that the real juice unfolds. It's no surprise that as we started writing about 'the shadow,' we experienced moments where we'd find ourselves declaring 'My shadow is definitely making her presence known today.' 
We were called to stretch. This is good. This is the type of soul growth we energetically call in when we say yes to a creative project.
For you: if a project starts pushing your buttons (on occasion), know that you're simply stepping up. You're pushing through a ceiling. YES to that. Keep going, and ensure you have some rock-steady self-care practices happening to guide you through.
If, on the other hand, every step of the way is torture, circle back to your why. Dig a little deeper on why it's just not happening.
---
So there you go. Another Rach and Tara collab, out in the world. It's been a big couple of months!
I want to leave some space for your questions, so join me in the comments below. Ask away! x
And if you want to grab either (or both) copies of Spirited, click here for all the info.