As I mentioned yesterday, I'm thisclose to the big three-OH (!) and because I (a) love you guys and (b) am a big believer in spreading the birthday cheer, I'm giving YOU the chance to win an assortment of my favourite products!
The even better news?
Because I have SO. MUCH. GOODNESS. to gift, I'll be running two separate giveaways over the coming weeks – and each prize pack is valued at over $750! Yes!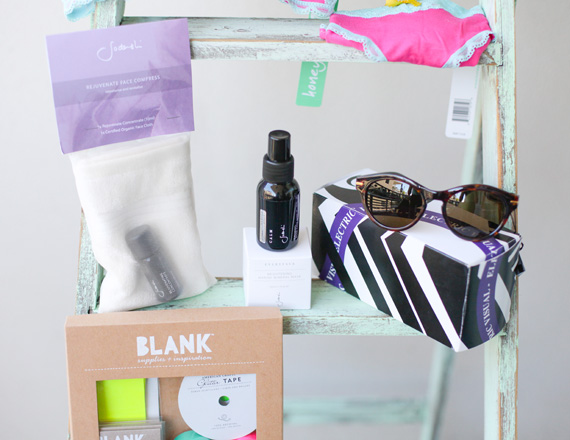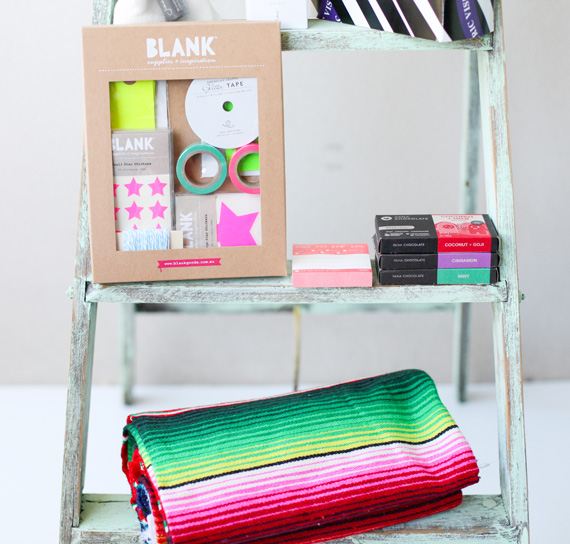 To eliminate the need for crazy-expensive competition permits, I'm running these contests as a game of skill. Both will be run for a week a piece and I'll post the details for Round Two once this one is drawn.
How to Enter
Given I'm madly in love with my life – always, but especially at the moment – to get your fine self in the running for this prize, all you need to do is leave a comment below telling me what you love about YOUR life. Tell me why you're happy, what (or who) brings you joy, how you're living/ working towards your dream.
The most creative answer (judged independently) will be deemed the lucky winner and I'll be making the announcement in my next newsletter on Wednesday 28 November, so be sure you're in the know by signing up here:
* open to readers based in Australia only. Full terms and conditions here. 
The Bounty
TOTAL PRIZE VALUE: $781.90
1 // Trilogy Rosehip Oil Antioxidant+ 30ml; Vital Moisturising Cream 60gm; Cream Cleanser 200ml ($117)
Trilogy's Rosehip Oil is my Can't Live Without product. If – god forbid – I ever run out of a bottle, I notice it in my skin immediately. It smooths! It brightens! It illuminates your skin out the wazoo! The best.
2 // Sodashi Brightening Marine Mineral Mask 50ml; Rejuvenating Concentrate 30ml; Calming Rose Face Mist ($175.30)
The good times continue to roll when it comes to Sodashi's divinely natural and oh-so-nourishing products. I'm pretty sure I'll be using their Brightening Marine Mineral mask 'til I'm 95. Holy glow, this stuff is amazing.
3 // Outrig small lace bralette and knickers ($40)
Cute-and-lacy-and-cool-as-hell. Bralettes are where it's at right now and we all know that when you're rocking hot underwear, you feel eleventy bazillion times sexier. Love this matching set.
4 // Happi Empire Gratitude Journal ($24)
It's no secret I'm a massive fan of gratitude and racking up the blessing count and I love that this gorgeous journal infuses the whole process with magic. Prompts and prettiness a-plenty from the 'Happi-est' of brands.
5 // Electric Potion sunglasses in tortoise shell ($149.95)
Summer? Check! Rad sunnies to cruise the town in? Check!
6 // BLANK 3 x pkt neon gift tags; glitter tape; 2 x washi tape; 3 x pkts large star stickers; 3 x pkts small star stickers; 1 x pkt heart stickers ($53)
If you're anything like me, what a gift looks like when it's all packaged up is as exciting as the content. BLANK knock it out of the park when it comes to neon gift tags, fun stickers and washi tape (washi tape, e'rrbody!) I've got a big stash of these goodies at home and pair them with brown kraft paper. Perfect match.
7 // Hammock Heaven Large Mexican beach blanket ($59)
Picture this: hanging in a park or by the beach, great food, a bottle of wine, birds chirping overhead… what else do you need? THIS BLANKET (of course!) A summer essential.
8 // Bio Oil pack containing 3 sizes of Bio-Oil and an aluminium drink bottle ($100) * not shown
What a combo! Teamed with the Mexi blanket above, you'll be killing it this summer.
9 // Pana Chocolate: Mint/ Coconut + Goji/ Cinnamon ($18.75)
Only the best freaking raw organic chocolate under the sun!
10 // Typo fluro coral 2013 diary and 'Just Sayin' sticky notes ($14.90) 
A space for all your big dreams for 2013 – and some cute Post It's, because who doesn't love Post It's?!
So to wrap up, simply:
+ Leave your answer in the comment section.
+ Enter your deets in this box and keep an eye out for the winner announcement!
And for extra spesh contest karma, share away using the buttons below!
UPDATE: A winner has now been selected for this giveaway.