I feverishly trawl interior decorating blogs on a regular basis which means my taste is subject to change on a whim, but I wanted to share a few things that I'm LOVING at the moment.
01. CRYSTAL CLUSTERS
It all started when I saw the Style Swoon makeover of Judy Aldridge's home. And then one of my favourite bloggers, Louise from Table Tonic (you need to check her site out) posted about her small obsession with crystal clusters too… and, well. I haven't been able to get them out of my head since. I love the amethyst below but after seeing Erin Fetherston's spectacular New York apartment, I'm all about the clear quartz cluster. Let the eBay hunt begin!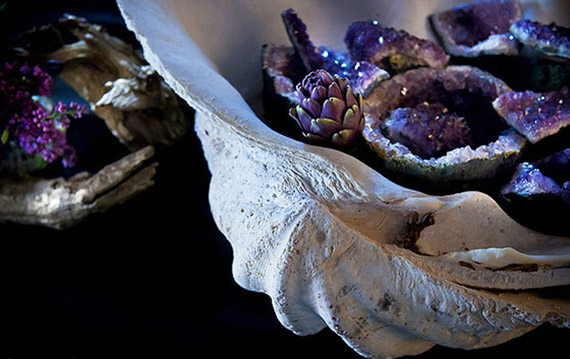 02: ANIMAL ATTRACTION
I've got a serious animal attraction happening at the moment! I've got some gorgeous polished silver birds at home and next in my collection will be some brass figurines (seriously, how awesome is that unicorn statue?!) and am on the lookout for a pair of horse head bookends. Giddy up!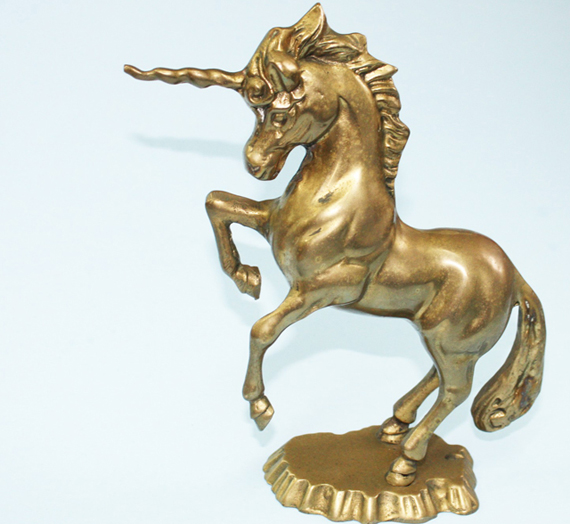 03. IMAGINE NATIONS
I think I may have squealed a little when I came across these globes by Wendy Gold. Amazing. Looking for the perfect gift for the intrepid traveller in your life? Look no further.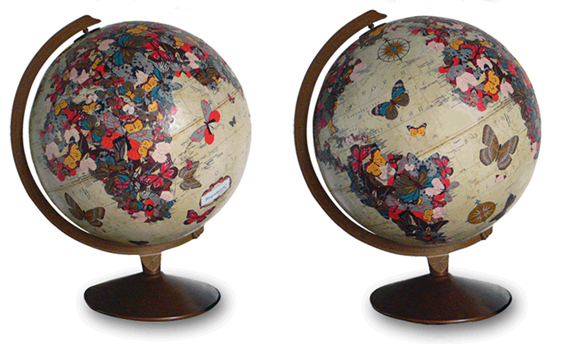 04. CRYSTAL DECANTERS
Crystal decanters. Very Don Draper/ Mad Men, chic as hell and when not filled with a fine drop, great for sticking flowers in and displaying around your home. I'm currently (with the help of my mother) collecting decanters from thrift stores to use at our wedding and whilst looking around online, I found these ingenious decanter lighting displays, created by Lee Broom. Wouldn't they make the most stunning centrepiece above your dining table? Not to mention a great conversation starter!
05. VINTAGE POSTERS
Bright, colourful and lots of fun. Framed vintage posters are a fantastic option for decorating your walls and the best thing is, there are plenty of sites like Vintage Posters Only and Vintage Venus that you can trawl through for hours to find one that works for you.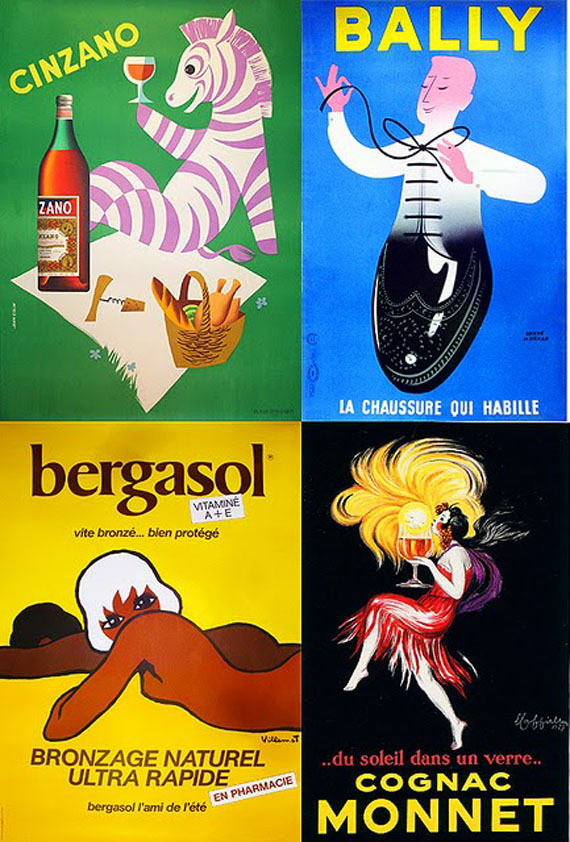 Images: 1. via Style Swoon 2.via Vogue.com 3 & 4. via Etsy 5 & 6. Wendy Gold via Honestly WTF 7. via Lee Broom 8. via Table Tonic