Do you often glance at the clock, or grab your phone to check the time and find that it's just gone 11:11 or 1:11?
I do. On an almost daily basis.
There's a lot of talk about the 11:11 phenomenon and what it means, but the general consensus (and I'm about to get a bit woo woo on you here) is that when 11:11 consistently appears, "lightworkers" are being called to action. Or in an easier-to-digest framework, you (lightworker extraordinaire that you are) are being given a gentle tap on the shoulder from the Universe to remind you to live spontaneously, trust your hunches and lean in towards faith and truth.
Heart-opening stuff.
Further, it's said the 11 sequence is accompanied by a sort of energetic flow that takes you on a grand tour through the outer corners of your mind – the place where revelation and 'aha moments' sit covered in dusty debris. This means – if you so desire – your ability to tap into truth and inherent wisdom is heightened, and so are your abilities to manifest your thoughts into reality.
Yes, yes and YES! Sound good or what?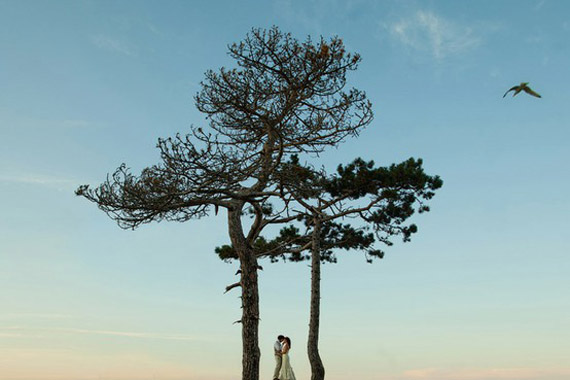 11 Appearing In My Life
I'm haunted (in the most delightful way) by the number 11 and below are just a few ways it appears in my life:
+ Birth: I was born in November, the 11th month.
+ Death: When I received the call from my Dad a week ago about my Granny passing away, I hung up the phone, looked at the time and it was 11:11 on the dot (this often happens when something big or out of the ordinary occurs for me).
+ Marriage: We wanted to get married on a Saturday so Friday 11 May was out for our wedding, so instead we chose the twelfth – 12.05.12, or 1 + 2 + 5 + 1 + 2 = 11.
+ Blog: My blog was launched on 11 June.
+ Tech: Funnily enough, the digits of my mobile phone number add up to 11.
And that's just the start.
2011 (there's that 11 again) has been a huge year for my personal growth and I've found that it's usually when my energy is elevated and I'm going through a period of personal change (or intense pondering) that  11 shows up in my life more frequently. The vibe I've gotten this year is that I'm on the right track and my "buddies" are giving me a little nudge to say "Hey kiddo, you're doing good – just keep those wheels a-spinnin' alright. Stay hungry, keep movin.'"
And that's just what I intend on doing.
Harnessing The Power of 11
It would be remiss of me not to say first up: Happy 11.11.11 to you all! May your day be magnificent and rich with opportunity as you connect with your "inside people" (as Sarah Wilson calls them) and cast your dreams wide and far. It's time to step into your starring role!
Today, and the next time you see 11:11, be cognizant of the subtle energies around you. Hang out a bit in that shimmering heart space of yours and reflect on what's playing on your mind. Really ponder what it is you're hungry for.
You might have heard the expression "11:11 – Make a Wish" but I encourage you to take things one step further by looking within and asking:
What big ideas am I contemplating right now?
What are you hearing? You're being given a tremendous vote of confidence from the Universe right now and that shiny, big window of opportunity is now open.  Everything is aligning, and you're preparing for something huge and spectacular to unfold in your life. Bravely accept the invitation to grow.
Something a Bit Exciting!
Given that today is the 11th of the month, it also happens to be the five month birthday of my bumbling bloggy baby, In Spaces Between – a fact that thrills me to no end!
A ginormous thank you for checking in on her daily, for filling her little head with words of wisdom and for holding her hand as she grows and stretches with each passing day. Muchas gracias senoritas!
+ And now for a couple of questions: Do you see 11:11 or 1:11, and if so what does it mean to you? Have you ever thought about it in the context of being anything more than a bunch of numbers? I'm so interested to know so let's chat in the comments below!
Images: 1. Pinterest 2. Jonas Peterson 3. Castle Crowns Cottages