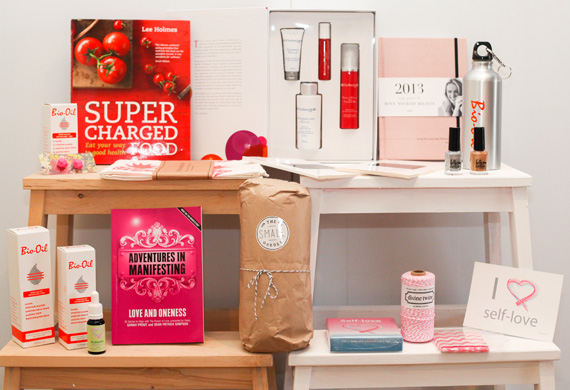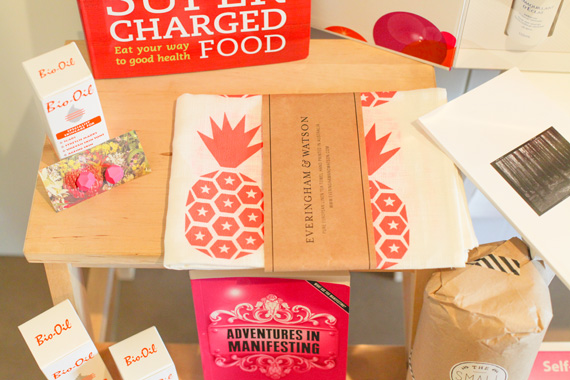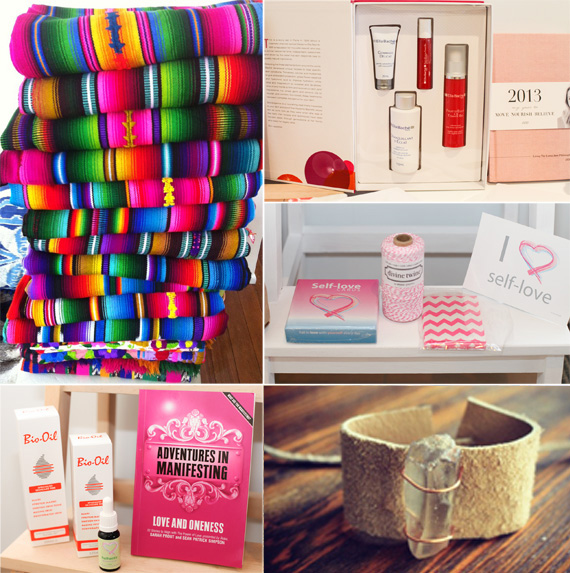 Seems my 30th birthday has turned into the birthday that keeps on giving (on so many levels, which I'll tell you about soon!) and I'm thrilled to announce a second equally-as-awesome giveaway today.
How to Enter
To  be in the running for this brilliant prize, all you need to do is leave a comment below telling me why 2013 is going to be your best year yet.
The most creative answer (judged independently) will be deemed the lucky winner and I'll be making the announcement on Facebook and Twitter on Friday 7 December, so be sure you're following In Spaces Between – Facebook and Twitter.
* open to readers based in Australia only. Full terms and conditions here.
The Bounty
TOTAL PRIZE VALUE: $764.03
1 // Ella Bache Radiance Skindulgence pack containing Gentle Exfoliating Gel, Eye Contour Serum, Healthy Glow Cream and Radiance Makeup Remover ($139)
You know how I tend to bang on about my love of obsession with Ella Bache Great Tan Without Sun? Ella Bache also ROCK at beautiful skincare and serums and this pack will have your skin positively gleaming. 
2 // Dos Ombre one of a kind 'In Rainbows' Guatemalan blanket ($95)
Did somebody say DIVINE? I'm crazy about these blankets from new kid on the block, Dos Ombre (note: prize includes 1 x blanket).
3 // Sacred Self self love cards, a copy of Love and Oneness, a bottle of Authentic Alchemical Oil ($95)
Just you wait for the cocktail of feel good juju  after you get your hands on these incredible products.
4  // Koko Vanilla Designs Pink chevron bags; Divine Twine in Raspberry ($25.20)
For extra spesh gift wrapping this festive season.
5 // The Small Garden: Vintage apothecary candle ($34.95)
This candle is a hit for the bottle alone, but add the fact it smells deeeeeelightful and you have yourself one brilliant addition to your humble home.
6 // Everingham & Watson Fluoro pineapple print tea towel; chiselled earrings ($49)
Speaking of incredible homewares, I'm swooning over Everingham & Watson's neon pineapple print tea towels (washing the dishes just got glamourous). And, since it's not fair your home has all the fun, dress your ears up in some hot pink chiselled earrings and rock out with your good self, why dontcha?
7 // Drowning in Decadence vintage dress of your choosing ($49)
Hello hot stuff! Get your vintage on with a stunning dress of your choice (options! joy!) from Drowning in Decadence.
8 // Fresh By Sian 2 x inspirational notebooks ($24)
The best ideas and the brightest inspiration need a place to live outside your head and these limited edition notebooks are it.
9 // Bio Oil pack containing 3 sizes of Bio-Oil and an aluminium drink bottle ($100)
Oil it up baby! These bottles will last you forever.
10 // Hello Darling silver and gold metallic nail polish ($37.90)
Best teamed with a bangin' outfit and a killer smile.
11 // Howlin' Wolf Bad Moon Rising crystal and leather cuff ($40) 
Crystal + leather = HAWT!
12 // Lee Holmes Supercharged Food ($34.99) 
Jam-packed with more than 90 super healthy recipes to nourish and heal the body, I reckon every kitchen needs a copy of this gorgeous book.
13 // Lorna Jane Move, Nourish, Believe 2013 Diary ($39.99) 
Take everything to the next level in 2013 with this stunning hardcover diary (I've got a copy of my own and let me tell you, it's a real beauty!)
So to wrap up, simply:
+ Leave your answer in the comment section.
+ Follow In Spaces Between on Facebook and Twitter and keep an eye out for the winner announcement!
+ And for extra spesh contest karma, share away using the buttons below.