Vision boards. Shimmering visual representations of who we want to be, what we want to have and how we want to feel. The desires of our hearts laid out in pretty pictures. The purpose of a vision board is to activate the law of attraction (regardless of your thoughts on The Secret, this stuff is pretty powerful) – that is, the idea that the things we give attention to, we attract into our lives. When using the law of attraction to proper effect, we utilise positive visualisation (the art of creating compelling and vivid pictures in our minds) to attract to us the resources, people and opportunities we need to achieve our goals. It motivates us, increases our awareness and gives our brains a specific vision of what we want.

Example vision board layout


Dreaming Big: How to Construct Your Own Vision Board
Step 1: Take a few minutes of quiet time to think about the words that sum up where you want to be. Your sweet spot. Tune in to your desires, try them on for size. What does truth/ freedom/ success/ happiness feel like? Scribble… breathlessly. Are you smiling yet? Get raw. Get messy. Unleash.
Step 2: Define the categories you want represented on your board and start collecting images. Think about areas of your life like Career, Finances, Love, Family/ Friends/ Relationships, Travel, Health/ Fitness/ Wellness, Happiness, Spirit and Creativity. Add your own classifications. Tear pages from magazines, trawl websites, Google Images, Flickr, Pinterest and Tumblr for inspiration. Being specific will help you visualise what you want, but don't get discouraged if you can't find a picture of the car you want in the exact colour or a picture of the town where you dream of resting your head in Italy. A map of Italy is enough.
Step 3: If you are proficient in Photoshop, create a new blank canvas (I always go for A3 size) and open your favourite images. Scan in any photos you've clipped from magazines (or leave space to stick them on at the end). If Photoshop isn't your thing, grab a pair of scissors, some glue and a piece of A3 paper/ cardboard or a corkboard and get snip-crazy.
Step 4: Add the text for the headings (as above) and lay out the images underneath. If headings feel too restrictive, freestyle baby! Go nuts.
Step 5: Devise your list of soul-shaking affirmations. Speak as if it's a done deal. Use an "It's-happening-now-and-it's-friggen-awesome" tone. Instead of "I want to write books that change lives," you'd say "I'm changing people's lives every day with my kick-ass range of bestselling books." Examples of powerful affirmations are below for you to play with and customise. Rip words from magazines (let's call them energising words) like "Fit, Fab and Fantastic!" "My Dream Home" "Total Success" "Double Your Energy" "Your Happiest Year Yet!" and so on. Women's magazines in particular are full of catchy slogans so attack that discarded pile in the corner with vigour!
Awesome Affirmations:
"I am massively increasing my income every day"
"I am feeling fit and healthy at my perfect weight of xx"
"I am ecstatic driving my brand new black Mercedes"
"I attract empowering and positive people into my life" (this is one of mine)
"I am discovering my life's purpose" (another one of mine)
"I move from the old to the new with joy and ease"
"Incredible ideas are flowing to me easily and continually"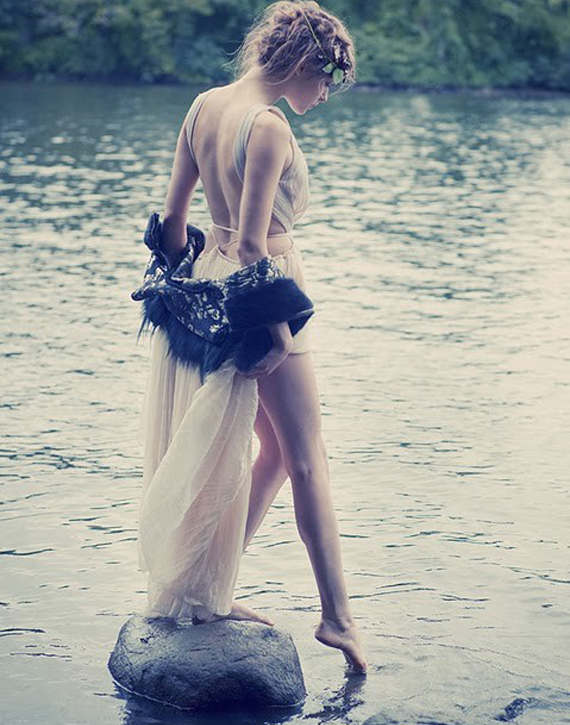 Sweeteners
+ Make it visible. Put your board up somewhere you'll see it often. As I mentioned previously, mine is stuck on the glass in our shower, facing in, so that I see it every morning and night. There's no excuses for not visualising my goals regularly when they're sitting front and centre while I beautify! I've also got another smaller copy of my board glued in my diary. Think about making a screen saver out of your board or leaving a copy in the glovebox of your car to read on the way to work. Stoke the fire.
+ Put yourself at the centre. Find a photo of you doing something you love, with a huge grin on your face, feeling carefree and full of joy. Stick this in the centre of your board – this represents the way you want to feel every day.
+ Dreamsetting and manifesting have the potential to bring up a bit of the ol' resistance. You know, the "I'm not enough's' "I can'ts" "As if that will happen's." We all go through it. It's what we do to push past it that counts. Remind yourself that limitations are created in our own minds.
+ Michaelangelo once said " The greater danger for most of us is not that our aim is too high and we miss it, but that it is too low and we reach it." Wise words. Put one enormous goal (that scares you) on your board. Allow the possibility of attaining it to enter your head. Get drunk – delerious – on that possibility and start believing it. Push yourself out to the jagged edges of your comfort zone, and hang there for a bit, see what it feels like to be done with that toxic relationship, to be running the organic soap business you've dreamed of since childhood, to sell up everything and travel the world with just a bag on your back, to live in your mansion by the sea. Often we don't believe we're worthy of receiving what we dream of so we prevent it from flowing our way by playing it safe. GUILTY. AS. CHARGED. I once had a goal list I devised in January that was so damn safe I'd achieved everything on it by March. Not ideal. Looking back, I'd become so hooked on the "high-achiever high," feeling smug as I crossed things off my to-do list, that I'd created a goal list that made me look good. To who? Myself. I'd started to feel guilty about not achieving some of the stretchy, big goals I'd set out for myself so I'd whipped them off the list to stop me feeling inadequate. These days however, I see the stuff that puts the fear in me as a personal challenge. Kapow.
+ Quit the self-sabotage (tired old defense mechanism, that it is), quell the rampant head-chatter, drop the need to create a buffer in case things don't work out so you can say "Told you so, knew I wasn't good enough." You're more than good enough. You knock it out of the park.
+ Don't worry about artistic ability or making it perfect. Being artistic isn't important; creating a board that resonates with you emotionally is.
Your turn: have you ever made a vision board? Do you think you'll give it a go? Love to know what you think about this concept in the comments!
Images: 1. via Pinterest 2. Absolute Sunday