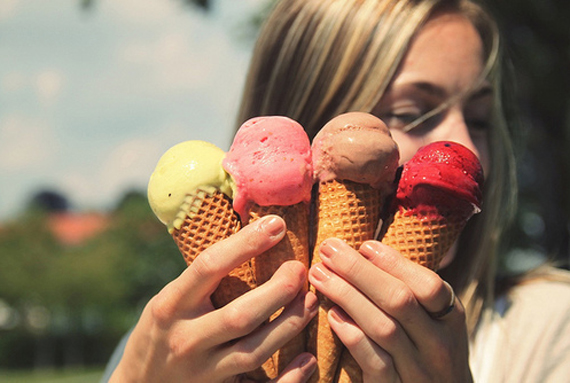 I'm pretty sure lemon and pear cheesecake, potato-based curry, French fries and ice-cream aren't on the Clean program, yet I've eaten all of these in the past three days.
Oops. Big oops. I fell off the wagon, and I fell good, grazed knees and all.
I'll explain…
It all started on Friday with me staring out the window at work, drinking in the afternoon sun and the summery haze over the mountains in the distance, fantasising about having a nice glass of chilled white wine after work. I don't know what it is about Fridays but I guess because it's pretty rare for me to hit the town partying these days, Friday or Saturday nights have become my 'treat' nights where I'll have a wine or two, or a nice dessert after dinner. Fine normally, but not so fine when you're doing the no alcohol, no wheat, no sugar, no dairy thing.
I managed to hold off on the post-work wine and my fiance Ramai and I headed out to an awesome new vegetarian restaurant, where we ate a mix of salads (look at us go!) and a coconut milk-based potato curry (oh, wait, was this on the Yay, Eat Heaps of This! List?) Something tells me no.
In a move critics are calling "irresponsible" and "idiotic," we then decided that the cheesecake in the cabinet – winking back at us in all its cheesecakey glory – was something we should definitely be putting in our mouths immediately, if not sooner. Insert (a very loud) OH. DEAR.
This is what happened
It tasted incredible. We hoovered it down. We went home. I felt sick, like I'd eaten waaaay too much food. Immediate headache. Once home, we lay on the bed watching TV… and passed out at 8:30pm, fully-clothed, make-up still on (for me, obviously – Ramai has stopped wearing mascara, too clumpy he reckons) (haha). It was as if someone had just flicked the 'power down' button. Ramai slept through but I woke up at 11pm feeling like I'd downed a few bottles of that chilled white wine I'd been coveting earlier – my tongue was all swollen and I was seriously – actually, severely – dehydrated. Yuck yuck yuckity yuck.
Of course that wasn't the end though. After The Cheesecake Incident, I went to Brisbane on Saturday for a hang out day with my best friends and since I'd already slipped up, I found it a little too easy to 'allow' myself to have a Boost smoothie (which we all know are LOADED with sugar), as well as the fries that came with my grilled snapper for lunch. Oh and I 'accidentally' had an ice cream yesterday. When it rains, it buckets cats and dogs pours, hey?
This is what I found out
Sugar headaches suck. Eating sugar makes you crave more sugar and once you have that taste for sweetness, you seek it out often, reaching for more 'natural' sweet stuff like apples, dates, dried fruit (anything that will satisfy your cravings). Sugar also makes you feel agitated – more on edge – and gives you strange dreams when you've been without it for a period of time. Are we having fun yet? All in all, it was a disappointing slip up that lead to further silly slip ups, but since I firmly believe there's a lesson in everything I thought I'd take the opportunity to confess, first and foremost, and share the things I did to get back on track with my Life Reset. My hope is that they might help you do the same if you've lost interest, fallen off the wagon or have been contemplating throwing in the towel. We're so close now (only one week to go!) so read on to find out how to get re-motivated and recommitted if you've lost sight of your shimmering goal.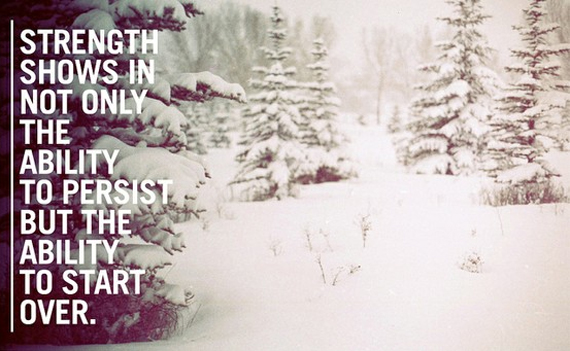 1. Forgive Yourself
Before you can move on, you need to let go of all that soul-sucking guilt. Don't mope around feeling sorry for yourself, or, like me, use it as a trigger to indulge some more – instead, get up, dust yourself off and refocus. This applies to any goal, not just the food-related ones. Did you aim to be more positive and instead spend the last few days whinging about your life? Or declare you'd quit cigarettes for good and have been allowing yourself a sneaky one (or 10) every night? What about those that had planned to exercise daily and pretty much spent the last week exercising your TV remote finger and not much else? All of that doesn't matter from this point forward. Today is a new day. Love yourself enough to put your slip ups in past and let's all move onwards and upwards, shall we?
2. Take Action
Now that we've got the guilt-trip out of the way, it's time to take action. Deliberate action is the only way to regain control and grab hold of our dreams. Grab a notepad and make a list of what isn't working. What is it about your goal/ situation that isn't lighting your fire? How can you improve it? What do you need help with? Who can you turn to for advice or assistance? Jot it all down. For me, I've found it useful to read through my first Life Reset post and all the inspiring comments that accompanied it, and I've drawn up a page in my journal that says 'Power Week – 6 Days To Luminosity!' (you might remember that luminous is the word I've chosen to focus on). Under that bold heading I've detailed the things I'm going to do this week to stay on track – exercise, filling our pantry with lots of good food, going to the supermarket as soon as I get to work so that I have lots of healthy snacks in my drawer, lots of sleep, journalling and so on. It's so easy to have high hopes and high-octane, vigourous determination when goals are new and exciting but it's when the sheen wears off that the real test surfaces. Push through the resistance. Be strong, and focus on how amazing you'll feel at the end, knowing you've achieved something extraordinary!
3. Fail Forward
Sometimes we get so scared to fully commit ourselves – both legs, both arms, heart and head ALL in –  that we self-sabotage. I'm still not quite sure if this is what has happened to me, or if it's more a case of habit/ temptation winning out over common sense, but the surest way to tell a failure from a success is whether a bump in the road means you shut down the whole operation and walk away… or whether you see it as an important part of the learning process and you get the hell on with things. Otherwise known as 'failing forward.' The premise is simple: start (as we did two weeks ago at the beginning of the Life Reset, stars in our eyes and ambition coursing through our veins), make a mistake (yep, did that, wearing the badge), do a bit of analysing (why did that happen again?) then correct your course and keep cruising forward. This knowledge will ensure you're better equipped to make the right decision next time temptation arises.
4. Be Prepared
With the exception of the ice cream I ate yesterday, which was purely a boredom thing, the other two deviations from my detox occurred when I was eating out. The key here for me: eliminate temptations by eating at home and be prepared. I've already planned a range of hearty meals for this week so that my mind doesn't wander off and imagine all the things I'm supposedly 'missing out' on.
If your goal is to increase your exercise, make this the week that you set your alarm half an hour earlier and get organised by laying your exercise clothes out the night before. Have that exercise on the very top of your to-do list – a non-negotiable. If you exercise after work and a friend asks you to meet for dinner, tell her you'll be running late as you need to hit the gym/ running track/ yoga class before you meet up. For those looking for soaring new levels of productivity, creativity and positivity this week, start reading. Fill your head with magical words and divine thoughts. Talk to inspiring people. Reach out and connect. Practice random acts of kindness. Make someone's day!
Ultimately, let's all (publicly) pledge to stay the course. The Life Reset is over in six short days so if you're killing it and don't need a reminder to get back on the proverbial horse, hurrah for you – you're an inspiration to us all! – but if you need a little nudge, this is it. Commit to never-ending improvement in small increments. You deserve it. x
+ Have you stuck to your Life Reset? Need a final push to get you to the finish line?
Image: 1. We Heart It  2. Julian Bialowas