The Life Reset is nearly here (and I'm super excited!) so I thought I'd share with you a few of the things I'm doing/ will be doing today to prepare!
Exercise + Eating Really Delicious Food
When you're staring down the barrel of a three week detox, you can go one of two ways with your eating: you can either spend the day scoffing anything in sight (McDonalds! Chocolate! Ice-cream!) or you can gently ease your body into the detox by eating healthily, with a treat thrown in for good measure.
I'm going to go with the latter (as appealing as salty fries and Cadbury Dairy Milk may be!) because I ran 10kms this morning and I don't feel like jamming my face with junk for the sake of it! I saw Jamie Oliver whip up the most amazing looking feast on his '30 Minute Meals' show last night so I plan on recreating his menu today, and have already started by having the dessert component for breakfast this morning (photo above). A.MAZING.
To make it yourself
Put low-fat yoghurt, half a packet of frozen mixed berries and some mint in a food processor and mix until blended. Then pop in a glass, place in the freezer for 30 mins and hey presto, you've got yourself a healthy and refreshing breakfast/ treat/ dessert that makes you go 'mmm hmm' 'ohhhh yep!' at regular intervals. Delightful. I highly recommend you try this one!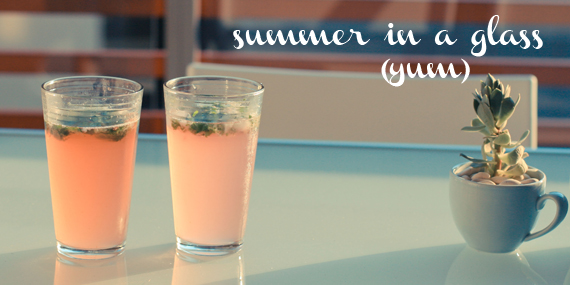 My treat
Because I'm all about cocktails at the moment, and obviously won't be drinking for at least three weeks, my treat today is going to be a delicious summery cocktail, which I'm going to enjoy this afternoon, sitting on our balcony in the sun reading a good book! Can't wait!
The image above is of the drinks we sampled yesterday that were OMG-good and contained Absolut Vanilla vodka, Rekorderlig strawberry-lime cider, mint, soda water and lime juice.
Today, however, I think I'll go for ginger beer, lime, mint and vanilla vodka (these cocktails almost taste like an ice-cream spider!) and I'm going to savour every, last, lip-smackingly luscious sip.
*** Just as an aside, I discovered yesterday that the Absolut site has squillions of great cocktail recipes if you're ever looking for any.
Cleaning Up and Getting Organised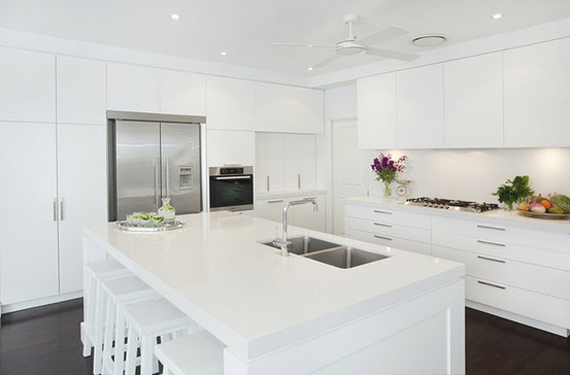 I'm a cleaner. Not by trade, but by inclination. Ever since I was a child, I've loved having things in order and having my surrounds clean and tidy. My Mum (who's a Virgo, which should explain things) is the same, so I guess that rubbed off on me growing up. There's always been this great sense of reward around cleaning that I delight in – I used to love rearranging the furniture in my room growing up, or helping my parents out by doing a spring clean of the house. I'm not OCD about cleaning but do believe you always feel better after a good cleaning sesh, so this morning I got up and did a big stack of dishes, vacuumed, washed the sheets, cleaned the bathroom… and I'm feeling more balanced already!
Tonight I'm going to get organised for the week by… writing my big, shiny goals for the Life Reset, pulling together a list of food for the next couple of days (before I start a three day juice cleanse on Wednesday) and laying out my exercise and work clothes. Simple things that make a big difference!
Beauty Maintenance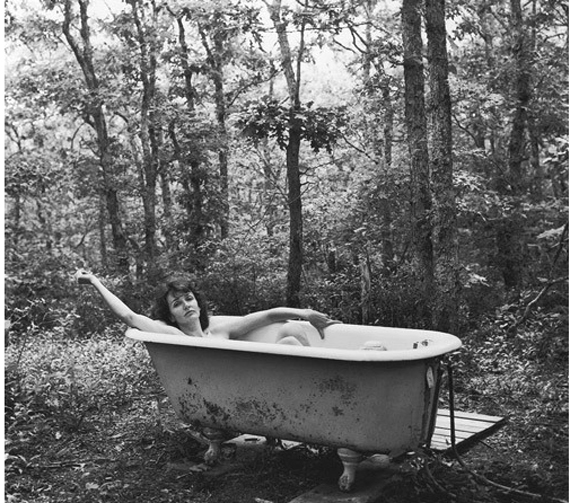 I normally only apply fake tan on a Thursday or Friday night as a prelude to the weekend if I'm heading out and about, but with the onset of warmer weather and the knowledge that jackets will now be replaced with sleeveless tops and singlets, I thought I'd whip out the fake tan today (my preferred brands are Ella Bache Great Tan Without Sun and St Tropez). It's going to be so nice going to work tomorrow all bronzed up – my makeup always looks so much better when I've tanned and of course, teeth glow bright and white when you have a bit of colour on your mug!
I also did a full body scrub, de-fuzzed, used my favourite Lush exfoliator on my face followed by a face mask, put a treatment in my hair and painted my nails this morning. Pampering and beautifying makes me feel soooo good; it's nice to take care of ourselves and show a bit of love to these beautiful bodies that carry us through life, don't you think?
+ What about you? What are the little things you plan on doing today to prepare for lift off tomorrow? Would love to hear about your plans in the comments below.
+ More news on the Life Reset tomorrow but for now, GET PUMPED lovelies, we're about to take things to the next level!
 Images: Food/ drink images by me; Kitchen; Bath