My Dad worked for Apple in the 80's and 90's, which meant as a 10 year old, I proudly handed in perfectly laid-out school assignments that had been jazzed up in Quark Express and Claris Works and looked at least 27 times cooler (more "professional") than those of my classmates. And that's when my love for this revolutionary brand began. And flourished.
When I got to high school, it was about IBM's, which were seriously as foreign to me as flying a helicopter. In fact, I don't think my Dad – Apple loyalist for life – really even knows how to use a PC these days, which is slightly funny considering he is the smartest, most technologically-brilliant person I know.
Steve Jobs was an amazing man who leaves behind an incredible legacy and I for one am grateful for the fact that when I'm chatting away on my iPhone, reading my favourite blogs on my iPad in bed, running with my iPod (listening to songs I bought on iTunes) or publishing posts for In Spaces Between on my MacBook, his being on this earth – although for a short time – makes my life easier, better. He really was a master of innovation.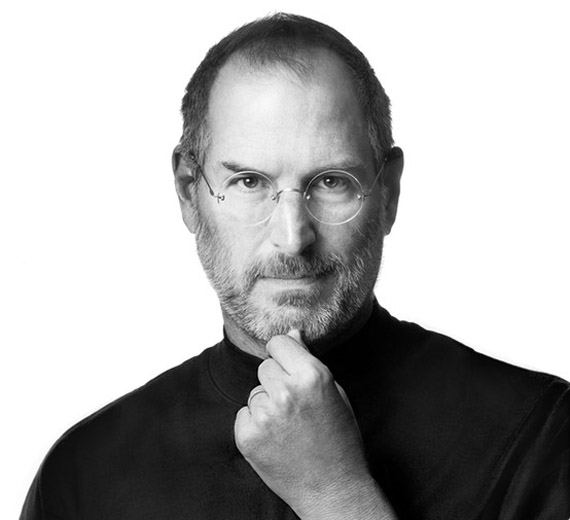 I loved reading 10 Ways Steve Jobs Changed the World and have watched his 2005 Stanford Commencement Speech several times (amazing – worth a watch again if you need a refresher). The man was mega-wise and has inspired many through his words and products. Here are a few of my favourite Steve Jobs quotes:
When talking about taking a calligraphy class in college, Jobs says: ""If I had never dropped in on that single course in college, " Jobs explained, "the Mac would have never had multiple typefaces or proportionately spaced ones. And since Windows just copied the Mac, it's likely that no personal computer would have them."
"Of course it was impossible to connect the dots looking forward when I was in college. But it was very, very clear looking backwards ten years later. Again, you can't connect the dots looking forward; you can only connect them looking backwards. So you have to trust that the dots will somehow connect in your future. You have to trust in something—your gut, destiny, life, karma, whatever. This approach has never let me down, and it has made all the difference in my life."
And this gem:
"I have looked myself in the mirror every morning and asked myself: "If today were the last day of my life, would I want to do what I'm about to do today?" And whenever the answer has been 'No' for too many days in a row, I know I need to change something.'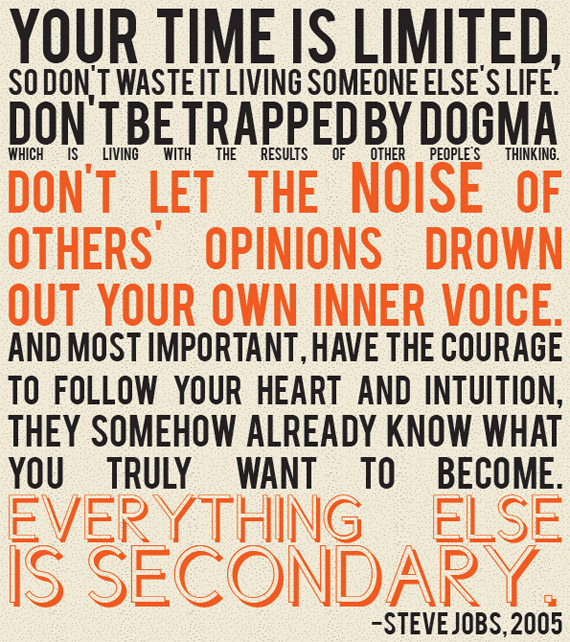 Thank you Steve Jobs, rest in peace. We all want to know we've left our mark on the world when we go. You really have.
Images: 1. John Duray Decker 2. Apple 3. Design You Trust