Over the past few weeks, I've been thinking about the words I want to guide me in 2012.
I made the decision to choose three words this year – a menage a trios of power words, if you will – and the first two came to me quickly over the Christmas break but I was having troubling committing myself to the third.
I'd mulled over a few potentials (CHANGE, EVOLVE, DARE) but although they're all super words in their own right, they fell a bit short of the mark for me. They didn't seem quite right. (I take this whole word-choosing caper very seriously, y'see).
The important thing with choosing guide words – or just one word if that works better for you – is that they need to invoke a feeling. Words contain energy, imagery and meaning and depending on where you're at, and where you want to go, some will resonate and some just won't.
And so when the final word showed up, uninhibited, in a bolt of brilliance yesterday and there was an oh-jeebus, heart-racy moment, I knew I was on onto a winner.
In 2012, I'll be living by these words: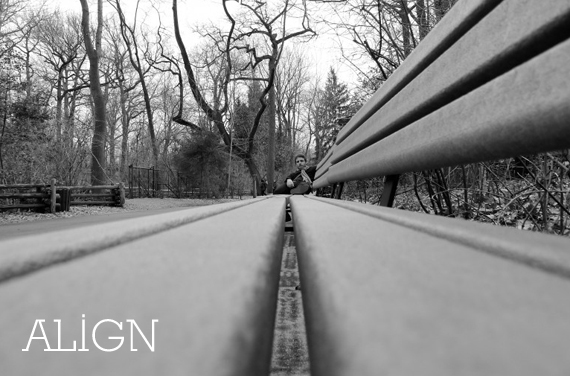 It's tough describing a vision you have in your head, but when I think of the word 'align,' I visualise myself with arms held out to each side, palms facing in, and me pushing things together. Bringing in some of the messy, squiggly (but ultimately, meaningful) elements and moulding them into a nice, neat line. And discarding the peripheral stuff.
That's how 'align' feels to me: like getting my pretty maids all in a row and moving forward – with intent – on a long, straight line towards my purpose.
This year, I'll align:
Myself: with change agents, creative mentors, dynamos with big ideas and lots of spirit (who'll jam with me and insist that I dig deep).
My vision: crystal clear, razor-sharp.
My passions: a conscious choice to expend my energy on the stuff that really lights me up.
Myself: to my raison d'être.
I'm inviting in effortless flow in all areas of my life. Smooth transitions from one beautiful experience to the next. I want to get (sh)it done and move forward, because it's easier than the alternative.
I feel really lucky to say that my life is frictionless 99% of the time, but with a full plate and of course, ze big wedding on the horizon, I want this year to feel extra peaceful, breezy, progressive (and awesome).
'Ease' also serves as reminder to inhale deeply, lower the pressure and ease up on myself when my body calls for time out.
2012: less pushing, more pleasure.
(the third leg of the tripod, and my favourite!)
I feel like I spent a good portion of 2011 creating a foundation for "Future Rach." I started this blog knowing that blogs, more often than not, grow gradually and organically, and I felt really content with that. For once, it wasn't about the race to the finish line – I knew deliberate, consistent action would be required and it felt good to put myself in that space and commit to developing and refining my voice as I cruised along.
I also laid the groundwork for our wedding (despite being momentarily hindered by a couple of rogue spanners), which is obviously another hugely important milestone that's set to unfold in The Life of Rach very soon.
With those structures now firmly in place, however, it's time to go large. H.U.G.E. Magnify everything. Blaze a trail to liberate your genius and mine.
Amplify is a bold word. Consider this my official declaration: I'm crankin' the freakin' dial up in 2012 (a bazillion decibels!)
ALIGN. EASE. AMPLIFY.

Tips for Choosing Your  Own Word/s
Set an intention for 2012 by:
1. Visualising the year ahead and what you want to unfold. Imagine it's December 2012 – where are you? What have you achieved? What have you nurtured? Get yourself to that sweet spot, embrace the energy.
2. Grab a pen and start writing down (without censorship) all the words that flood your head. Get buck wild here – the culling part comes next so spew forth all those gems on the piece of paper/ computer screen in front of you.
3. Head to Thesaurus.com and start looking for powerful alternatives to some of the words that are really jumping out at you from your list. Succeed might become FLOURISH, create might become IGNITE or ILLUMINATE.
4. Choose your favourite word, or a selection of three words if you want to follow my lead, and print them out in big, bold letters. Stick them to your mirror/ shower screen/ bedroom wall and take the time to read them daily.
5. Live 'em! Let's commit to seismic shifts in 2012 – know in your heart it's going to be your best year yet!

+ What does 2012 mean to you? What theme words will you choose to guide you?
+ I'm so inspired by this stuff so I'd love you to share yours in the comments below… and if you've never chosen guide words before, why not make this the year you do!