Thank you, thank you, thank you – and a very deep bow – to all of you for your love-soaked feedback on Spirited!
We've been blown away by your words. Filled up, toe to crown, and felt the effects of many arms scooping us up in a giant, collective group hug. It's been beyond what we could have imagined, and as we keep saying, with a glint in our eyes, this is just the beginning (oh yep, you KNOW we got plans).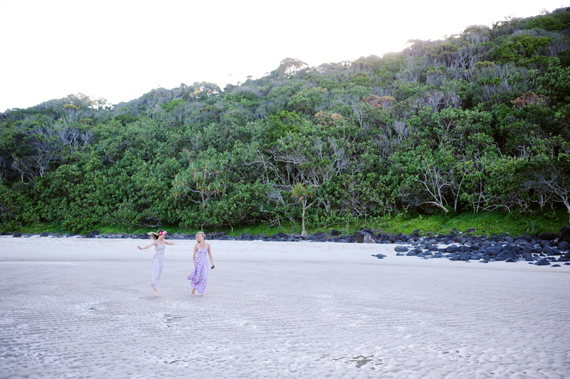 Some funny behind-the-scenes-y type things I want to share about the last five days:
Every time a notification of pops up that tells us Spirited has found another home, we say "Thank you (your name)!" Hope you can feel that love being beamed your way. 
This book has it's own energy that can't quite be explained. Magic 'n' miracles 'n' angel wings. No doubt about it. 
We talk about this book like she's a human (or mystical creature). It's fun that way.
Men are buying too! How awesome is that?! Conscious men are hot. 
Below are some expressions of love from Spirited sistas, and one cool dude, around the globe, and in paying it forward and with sisterhood (misterhood?) in mind, you can connect with these likeminded souls by clicking the links. We think they're pretty amazing and reckon you will too.

"Speechless. Mind-blowing. Magical. Goosebumps. Flawless. These are just some words that spring to mind when reading Spirited." – Lorna Jane
"The universe always hands u the perfect tools/books/friends/mentors and offerings at the perfect moment. #Spirited has just landed in my inbox and at first glance, holy shiz balls. You can feel the love, inspiration and beautiful humility these 2 inspiring babes have offered and shared. So excited to be a snuggling up and reading this before I sleep every night this week. Keep sharing your light, authenticity and hearts wellness sisters." – Tula Living
"There are no words to describe the love and intention and power that leap from each individual page of this book. It softens my heart, makes me feel calm and centred and OH-SO fired up with intentions at the same time!  Everyone needs this." – @kirstinsalmon
"So much good-spirited, soul-seeking, earth-vibrating goodness out last week in eBook form. I've been following #inspacesbetween for some time, and with #Spirited I saw what happens when not one, but two soul-sparking soul sisters combine: the explosion of positive energy is blinding, the Universe ablaze with passion and creativity. To say the way they touch souls around the world is inspiring can't even put their powerful energy into perspective. Absolutely love the energy coming from these ladies." – Savannah Wishart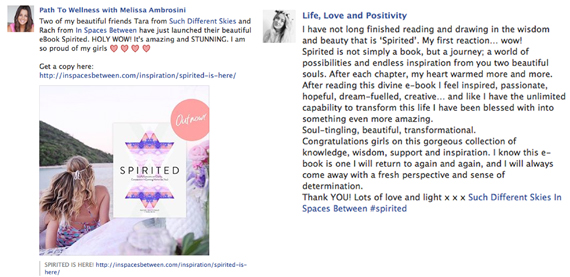 Melissa Ambrosini + Life, Love and Positivity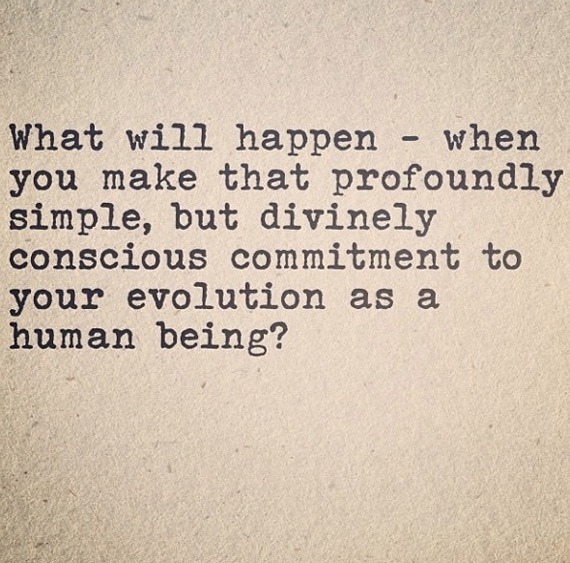 "Quote from #Spirited – these girls have blown me away with what they have produced. This book is such a feel-good work of art." – @amy_alyce_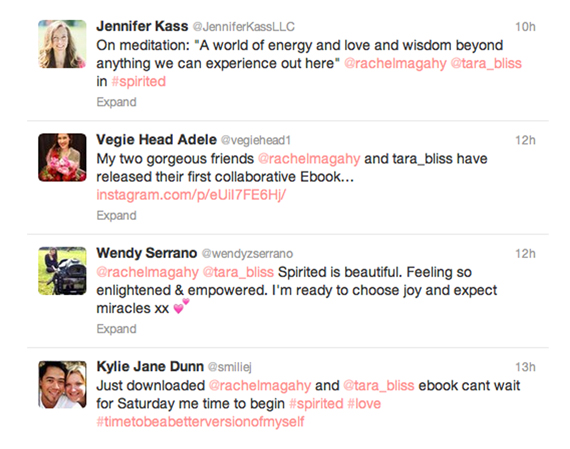 "#Spirited has me in goosebumps, glued to every word. I'm feeling pulled to read it all at once. The 'Soul Sesh's' get you scribbling down your thoughts and looking within I love LOVE the eBook and if you're anything like me, you will too."  – @christiefischer
"I LOVE this eBook so much! The design, the words, the photos… everything about it is magical! Everyday I am grateful for the guidance these beautiful souls have given me." – @aneudae
"So much beautiful inspiration from these lovely ladies @rachelmagahy and @tara_bliss in their eBook #Spirited." – @smalltalk_kids
"Wow. Just wow… What was meant to be an afternoon of house chores ended up with me nose deep in this soulful little gem. If you've been hearing the Universe saying 'Hey baby, listen up, I've got something for you…' and you need some guidance, than this is it. This beautifully written and visually STUNNING book will help you own the fact that you really are worth it. Beautiful girls, just beautiful."  – @sheisnourished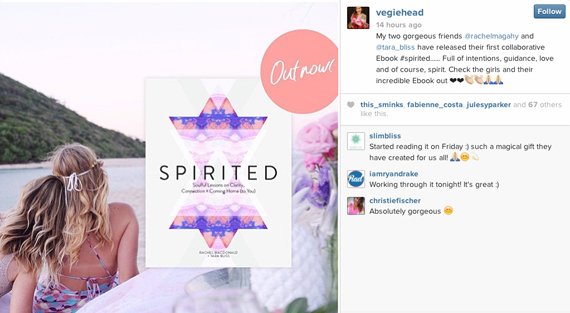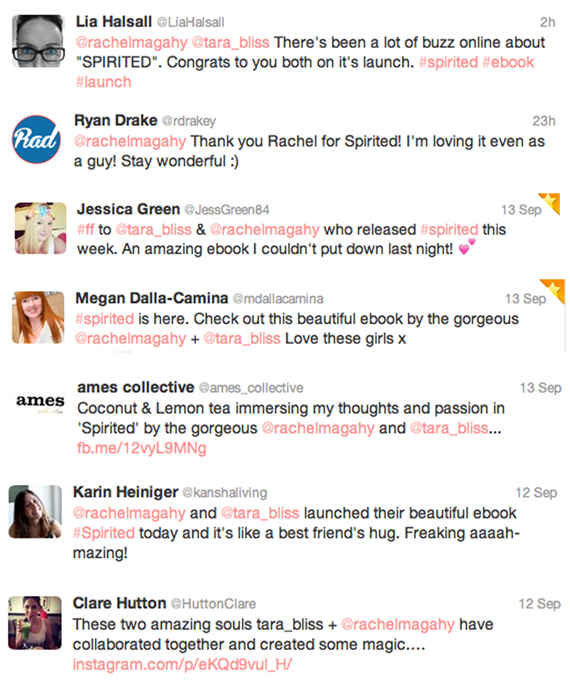 "So effing inspired." – Alana Wimmer
"Such a beautifully written book ~ soaked with love and inspiration, and created by two friends with passions that shine through the pages." – @nikki_louise_taylor
"What an amazing study break! Green smoothie and the most amazing, stunning and beautifully written eBook, #Spirited. If you're after something amazing to read, here 'tis. So grateful for this. Just perfect!" – Natural Harry
"I'm at Officeworks now, printing and binding, can't wait for the weekend to just soak it all in. Thank you x."– @dreamcreatelive
Having a 'Coming Home' party with two of my favourite bloggers @rachelmagahy + @tara_bliss + their INCREDIBLE new e-Book #Spirited. Journalling like crazy today – @jenniferckennedy
"I've got it! This ebook by @rachelmagahy and @tara_bliss is something you need to get your hands on. It's bloody brilliant. Full of lil nuggets of inspiration, empowering info and gorgeous pics. Trust me, if you need a little push to achieve what your soul desires, then get this. Do it now!" – @skully23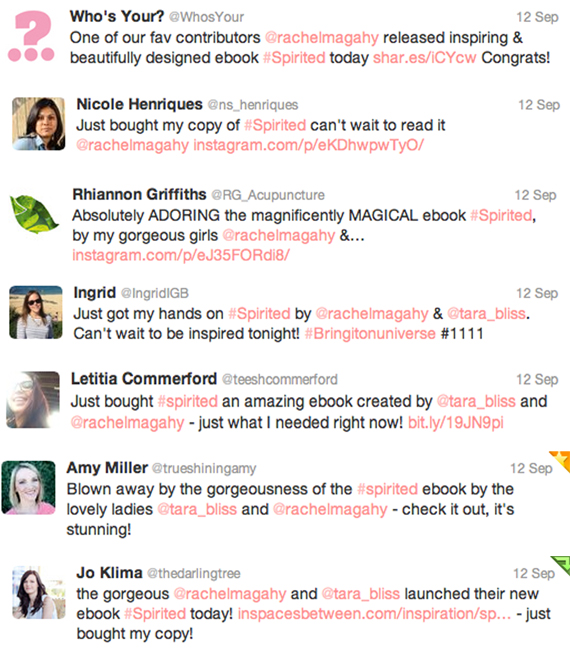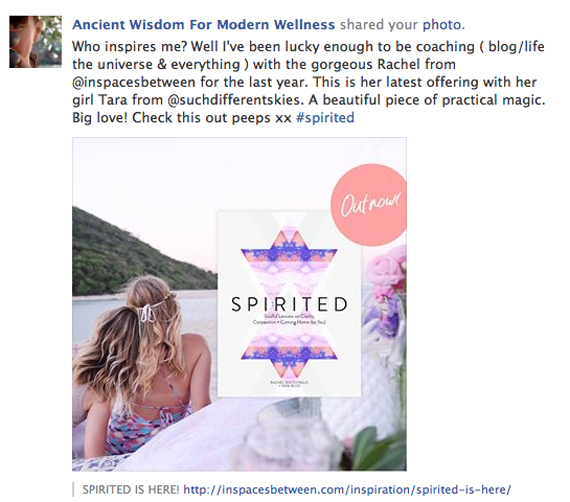 Ancient Wisdom for Modern Wellness
"#Spirited makes my heart sing. What a gorgeous, sincere and ultimately empowering read. These girls combine their personal learnings with a deep understanding and connection to what life is all about, while bringing it back to YOU; wonderful you who has the ability to create the life you want to live. A dreamers playground littered with practical tips to bust fears and let yourself radiate big!" – @leahskyhigh
"I'm in for a real treat this cold and rainy afternoon! Just about to tuck into @tara_bliss and @rachelmagahy's brand new book #Spirited." – Sarah Greasley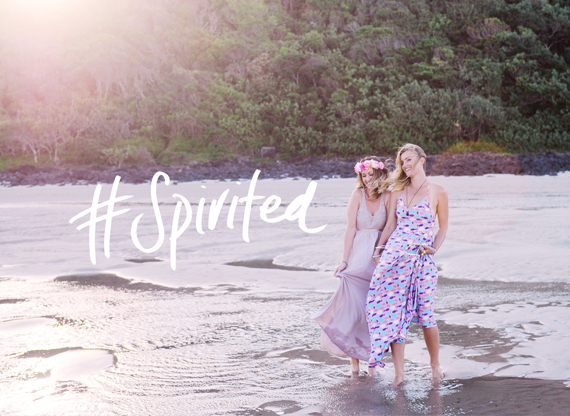 Again – thank you SO much. Your support means the world. x