Welcome to another 'Making Me Happy' post!
How is everyone this week? I'm feeling soooooo good! Life is ridiculously busy at the moment and I'm sure you feel the same way too but why don't we pledge to make the coming week absolutely INCREDIBLE. Like, giga-good. Do something you love every day, share your happiness, buy yourself a treat, leave yourself a reminder about how much you have to offer the world. Go big! The idea that sizzling, soul-shaking happiness is only gifted upon a select few is a total myth – there is more than enough to go around so take your share!
Now for what I'm grateful for…
1. Secret Stuff!
As I alluded to on the In Spaces Between Facebook, yesterday I did something super fun that I can't wait to share with you all! Only problem is, I have to keep it under lock and key for a few more weeks. I know, I know! Let's just say it was a fantastic day and gave me the opportunity to meet some truly beautiful people… and for that, I am very, very grateful.
2. Celebrations of lurrrve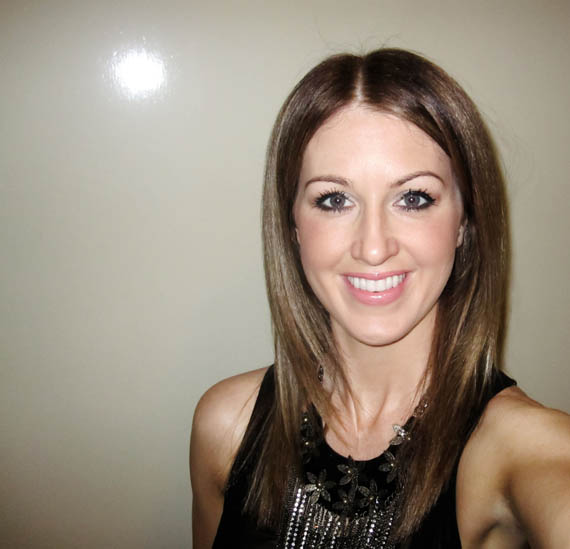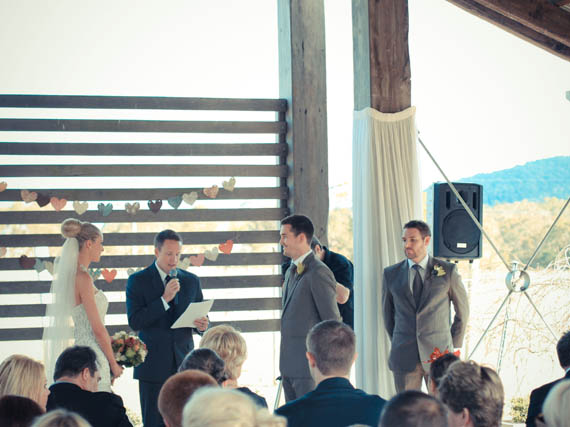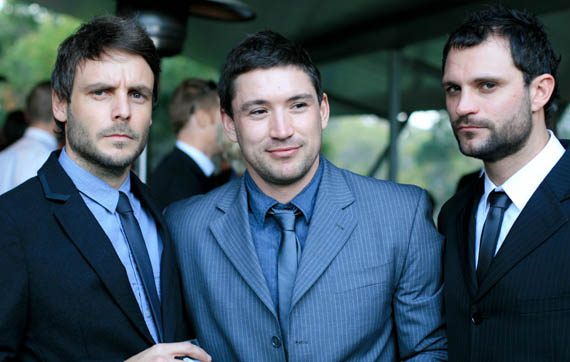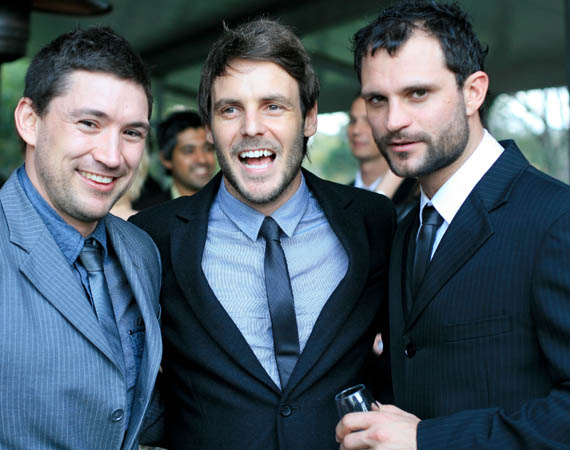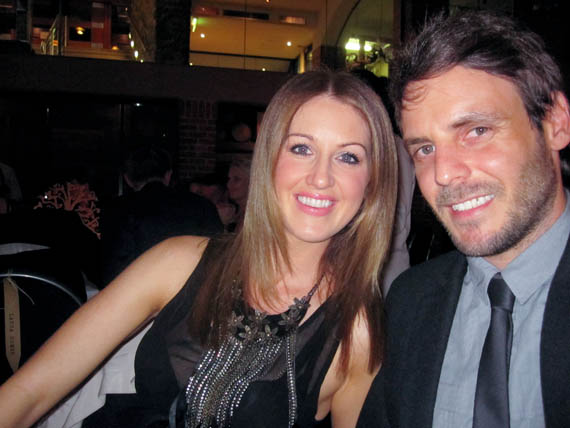 I know it was on my list last week, but in the name of love, I'm repeating it for you here today — I love weddings! Our friend's wedding on Saturday was beautiful – perfect weather and lots of love infused in every element of the day. Not so many fabulous photos though, whoops! Ramai and I were both quite lazy on the pic-snapping front but to explain the ones shown above:
1. Me before we headed to the winery. A lot of the time, when it comes to special occasions, I end up going with wavy/ curly hair so that it feels "done" (my hair is pretty much dead straight normally) but I got a great blow dry at a salon in New Farm in Brisbane called Orb (check it out if you're up that way) which was nice for a change. You can't really see my outfit but I wore a new long, flowy black dress that is sheer at through the top and from mid-thigh down (I wore black stockings underneath to keep warm); a statement necklace, which is totally my thing at the moment; black ankle boots; and a nude-coloured jacket.
2. The bride and groom saying their vows! The couple chose to have their/ our good friend Luke do their ceremony, with a Justice of the Peace saying the words that would see them "officially" married. What an awesome thing to do and no doubt something Luke will look back fondly on forever!
3. My silly fiance, along with our friends Ben and Nathan, looking slightly gangster-ish.
4. Fake laughing for the camera… Nathan mustn't have gotten the memo?
5. My love, who was killing it in his stylish ensemble!
6. Us at the verrrry end of the night, looking… tired. Haha! And rather "deer-in-the-headlights-y."
3. Matching my juice to my flowers!
It's the little things in life sometimes that bring us unexpected pleasure. And if that means deriving joy from the matchy-matchiness of your juice and the flowers you picked up at the markets… well, so be it! If you haven't tried the juicing combo of beetroot, carrot, apple, ginger, orange, topped with passionfruit, then you, my friend, are MISSING OUT. Get amongst it.
4. Even more op shop scores
Sometimes you get lucky with thrifting and you find something (or in this case, quite a few things) that are in absolutely perfect condition. I'm not even sure if these glasses have been used before as the silver/ pewter coloured trim around the top of each piece doesn't have a scratch on it. Basically, I had them all up to the counter faster than you can say "$10 for the lot?" What do you think of the trim? Certainly jazzes up what could have been just another set of boring old glasses!
5. Mexican night with my brothers
I'm pretty excited to see my brothers Ryan and Andy (yep, that's their mugs above!) tomorrow night for a Mexican feast at our place. It's been far too long between catch ups. Somehow the weeks have just been getting away with us all at the moment and everyone in my family seems to be run off their feet, so it will be nice to catch up and laugh our heads off, which always happens when my little wannabe comedians bro's are around!
More magnificent morsels:
+ Drinking heaps and heaps of water + Entourage's Ari Gold + reading back through my old Moleskine diaries and seeing all the little quotes and notes I've written to myself + people with amazing energy + the feeling of soft, clean sheets + exercise sessions that leave me on a high all day! + OPI's OPI On Collins Ave (best vibrant tomato/ orange-red nail polish ever) + listening to Tool and Gotye + glorious opportunities + kicking goals at work + discovering that Sudocrem and Clear Eyes eye drops WILL reduce redness if you (ahem) squeeze a random pimple and make it angry + keeping an exercise chart to mark down my daily exercise and keep me on track + Adrenotone (awesome supplement) + the seamless process with my car insurer after I accidentally put a hole in the oil sump yesterday + the friendly tow truck driver (I think Ramai actually called him "charming" – which he was) + and this quote always: "Do more of what makes you happy." I am!
Images: 1. Saying Images  2. Red Truck Designs