It's been a huge week!
Lots of blogging, a spontaneous road trip, dinner with family, a catch up with my best friend to check out some new night markets, fun exercise sessions with my training buddy, a farmers markets visit for lots of organic goodies, cooking up a storm (pumpkin, silverbeet and feta filos + delicious baked eggs with tomato/ silverbeet/ mushroom), wedding planning, spin class followed by a lovely facial, special time with my incredible fiance (can I just say here that I feel like the luckiest girl in the world every day!) and filling my Google Reader up with about 35 new blogs.
Busy, busy life!
With all this action comes a whole lot to be grateful for, so I've whipped up a wicked list of the things that have captivated, inspired or just made me grin like a goof this past week. Let's get into it, shall we?
1. Raw (Brownie) Balls
Raw Brownies Awesome-ified! I wrote about them here and they were damn good. But then I made them again with trail mix (almonds, pepitas, and the key ingredient – dried apricots) and rolled them in coconut to create the delightful treats now affectionately referred to as 'raw balls.' (If you can think of a better name, let me know!)
These raw balls are seriously off-the-richter delicious; I'm drooling just thinking about them! I left them in the freezer for about 30 minutes before eating and they were so dense and chewy it was like eating a Mars Bars. Oh. Em. Gee. Do yourself a favour and buy 2 cups worth of dates, some cacao, trail mix and some coconut today and make it happen! You won't be disappointed.
2. This cheeky cow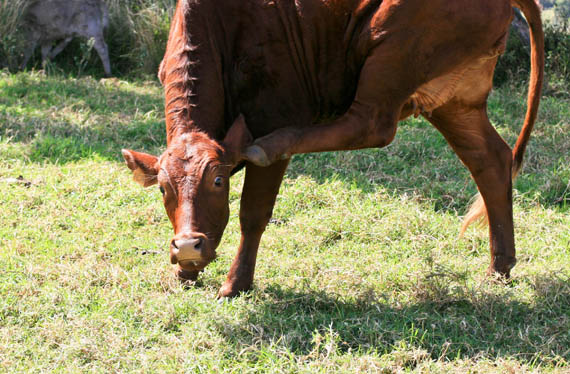 Would you look at this girl? What a crack up! I've done a lot of pilates in my time but she's got me pegged in the flexibility stakes, that's for sure!
3. Mexican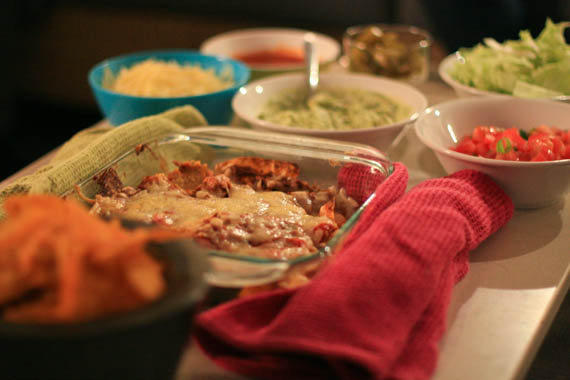 I spoke about my impending Mexican night with Ramai and my brothers last week so I won't go on about it again, but I just have to say: YUM. Yes it was pretty much Tex-Mex style and yes I've experienced the traditional stuff in gorgeous Mexico and it's at least 57 times better… but seriously, if all the food in the world disappeared and all that was left were avocados, limes and sour cream, I would be ok. I mean, more than ok. I could probably (definitely) live happily ever after.
Oh and here are the filo's we made on the weekend… so easy and so tasty! Perfectly complemented with a nice glass of Sauvignon Blanc.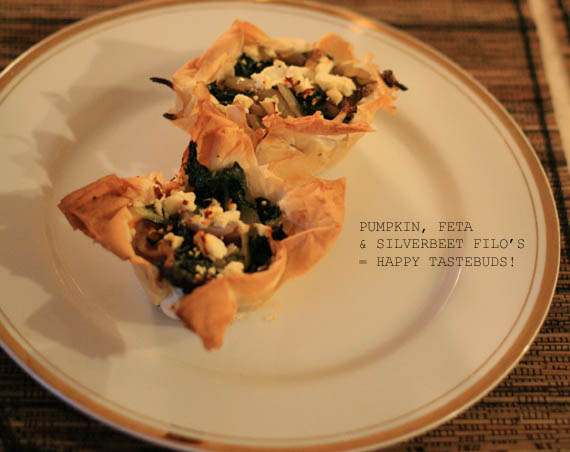 4. Bangalow/ Broken Head Road Trip
Air guitar solos in the car, laughing our heads off, excited chats, and – the best bit! – leaving our phones at home and feeling totally 'free' (it's amazing how much time we spend absent-mindedly checking Twitter/ Facebook/ email when we're in the car or out and about).
This was our Sunday.
The 3 B's (Byron, Bangalow and Broken Head) are harbingers of peace and relaxation for us when we need it, and we always find ourselves being pulled there when life is a bit manic (or in my case, when I've spent far too much time on the computer). The weather was glorious and we wandered through Bangalow, ate lunch on the beach, took photos, read magazines, walked around the headland and felt awesome just "being." More photos to come in a separate post!
5. Wedding Plans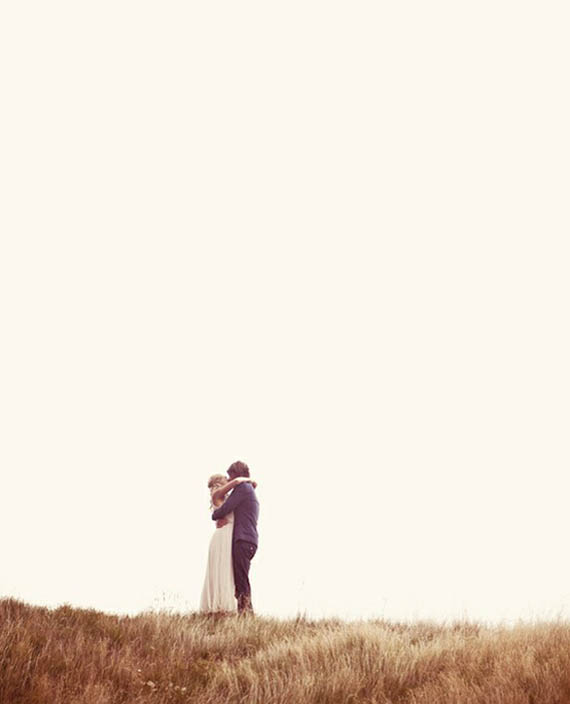 After a bit of a lull on our wedding plans, mainly due to having lots happening socially/ work-wise, we're finally back into it. 39 weeks til the big day and it's full steam ahead! Ramai whipped up an amazing spreadsheet that covers EVERYTHING and he's included two options for some of the items (for instance, there are two levels of catering and for the photography, there are different price ranges depending on how long we want the photog there) – which I highly recommend doing if you're in the process of planning your wedding. It's made things a hell of a lot easier having all the details and options shown and although I'm sure that spreadsheet will be tweaked many a time in the next 9 months, at least we know what we're working with and how certain options will affect the overall budget.
Next stop: the dress. I'm finding this one really tough, I must admit. I just haven't seen anything that's made my draw drop yet. Well, that's a lie – I have, but they're all in the U.S. Trip to New York, anyone?
6. Relaxing Facials
In case you missed it, I spoke about the facial I got on Saturday here. I love love love facials and always walk out thinking "Right, that's it, from now on I'm having a facial a month." I rarely stick to that plan but I'll definitely be ramping things up a little later in the year and in the months leading in to our wedding next year. Bliss.
7. Nice words
And finally, this pearler (found at http://www.restoredstyle.com/grateful/).
+ That's it from me! What's making you happy?
Images: 1. Renee Vos Dewael 2. Style Me Pretty 3. Bloomspot