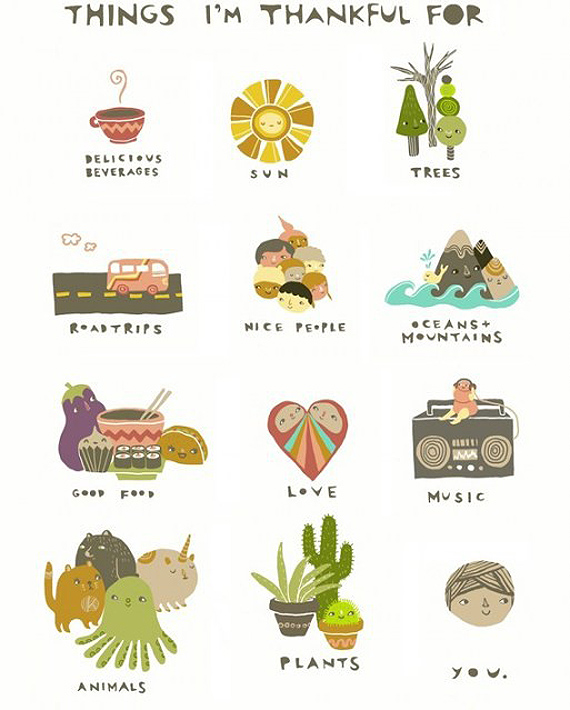 Happy 'Making Me Happy' Day to you all!
It's been another fun-filled week with a cornucopia of blessings. Here's my juicy love list:
1. This Powerful Daily Motivator
Ralph Marston's Daily Motivators are always an uplifting read. Loved this one from yesterday about focusing on the good (which is what 'Making Me Happy' is all about!):
The focus of your attention enlarges and expands whatever you focus upon. That can either hurt you greatly or help you immensely. Your complaints, for example, give more power and presence to whatever you complain about. Your love, on the other hand, gives more substance to whatever you love.
Put the focus of your attention not on what you wish to avoid. Instead, constantly direct your attention toward where you would like your life to go. Your unceasing thoughts have great power. So frame those thoughts in a positive way that will put their power to work for you.
The more you think you are, the more you are. What you do flows surely and steadily from what you think, so keep your thoughts focused on your dreams.
Give life to your best intentions by giving the power of your thoughts to them. Make your dreams real by keeping them constantly in your thoughts.
2. Fighting Cocks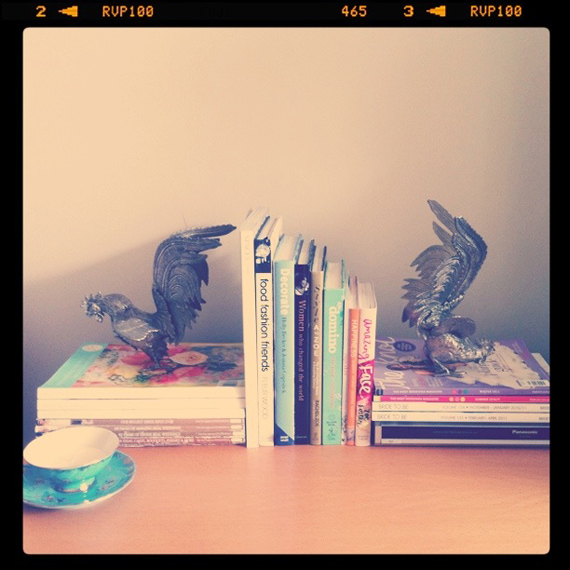 Ta da! My 'secret' op shop purchase I alluded to here. I can't even tell you how thrilled I was to pick up these two tarnished silver fighting cocks, especially after the woman in the shop exclaimed excitedly "Oh you've got your eye on the cocks!" (Exsqueeeeze me lady, how rude!) (ps: how did you know?)
Ramai was dubious, and he had The Fear in his eyes that I'd finally skidded my car off the road right into CrazyTown. However, when we got these bad boys home and I set them up as bookends, he relented and admitted that they were actually pretty cool. "For antiques." Probably not everyone's cup of tea but they are totally unique and I know they'll be one of those decor pieces that people will ask about when they come over. Which is great, because it means I can repeatedly say cock in a totally un-suss way.
What about the price you ask? Well, hold onto your arm rests beauties because I'm about to tell you something wild. Purchase price: $40. Price I saw the exact same pair on eBay: $595. Five Nine Five. Thankyouverymuch.
3. Sydney
We're off to Sydney next Friday for the weekend to attend our gorgeous friends' wedding and I'm really looking forward to it. Little trips away keep me sane between our big trips – a refresher for the soul. I've got another trip to Melbourne booked for the end of October for the Problogger event that I'm hanging for as well. Life is wonderful!
4. Exercise Chart
Nice buns (wish they were mine!) Regardless, I am celebrating the fact that I've been sticking to a regular exercise schedule again and I'm feeling tremendous. I've got a monthly chart stuck to our pantry and write down the type of exercise I do, then highlight it in blue. If the whole month is looking pretty blue, then I've been a good girl! Certainly keeps me on track. Last week my schedule looked like this:
Monday: 12 minute workout from BodyRock
Tuesday: 1 hour at gym – mix of cardio and body weight exercises including side-lunges, squats, tricep dips, push ups and abs on the fit ball.
Wednesday: 1 hour hill sprints
Thursday: 30 minute walk, then 30 minute run with Ramai – I also walked for an hour with my training buddy at lunch time!
Friday: 1 hour bootcamp
Saturday: 25 minute fast run around Burleigh Headland (forgot how awesome the national park is to run through – and it protected us from the rain, which was a bonus!) Finished with 2 x steep hill sprints.
Sunday: 1.5 hour beach walk
Moving my body daily is where I like to be and I find it's essential for energy and keeping everything flowing properly in my life. How about you?
5. Friday Date Night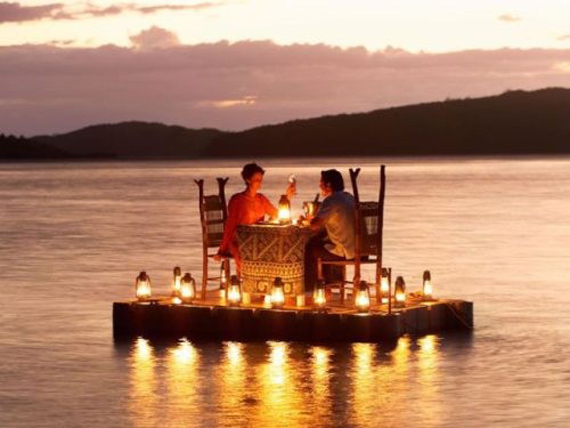 Mojitos, chilled white wine, live music, woodfired pizza, salt in the air, the sound of the waves crashing, and all tucked up in bed by 8:30pm (yes, it was a big week!) Fab Friday indeed.
6. Gift-Giving
I love, love, love giving presents… but when it comes to presents for Ramai, who's celebrating his 32nd birthday this Saturday, there's one little problem – I always get too excited and want to give him his gift the day I purchase it. He's exactly the same, so together, we are one hopeless-at-surprises team!
Anyway, I may have dropped the hint that I'd picked him up something cool on Monday, so that night I was forced to hand over a brand-spanking new Nespresso coffee machine. And there's been a serious love-affair happening in our kitchen ever since. If you're ever stuck for a gift idea, this one is definitely a winner. I don't even drink coffee (hate the taste) and I'm tempted to try one after all the rave reviews I've heard about this thing!
7. This lovely mention
A huge thanks to Elise from Elise Gow Photography for this beautiful write up on her blog about my Ultimate Guide to Your Dream Wedding series. Head over and say hi and check out her gorgeous photos!

Special snippets:
+ The fact that it's almost time to reveal the secret stuff I mentioned a few weeks ago + My mumma (it was her birthday on Monday and she's the best!) + getting my tax return and putting it straight into our wedding fund + forming friendships with rad people online + stormy nights + Glasshouse candles that last forever + organising my house + refreshing my hair colour with lots more blonde through the ends + the way my hairdresser always tones and blowdries my hair for free (on the sly!) + a delicious meal with our 'Dinner Club' (thanks Sof!) + the fact that this year just keeps getting better and better + changing my vision for the styling of our wedding + deciding to run my 'Life Reset' again very soon + finally, awesome music recommendations from you guys! Thank you x
+ Over to you! Finish this sentence: The things making me happy this week are…
Images: 1. Bliss in Images 2. WhippedSTYLE 3. We Heart It 4. FYeah Fitspo 5. The Chive Files