"
"Gratitude unlocks the fullness of life. It turns what we have into enough, and more. It turns denial into acceptance, chaos to order, confusion to clarity. It can turn a meal into a feast, a house into a home, a stranger into a friend. Gratitude makes sense of our past, brings peace for today, and creates a vision for tomorrow. ~ Melody Beattie
Let's get our gratitude on then, shall we?
1. The Dress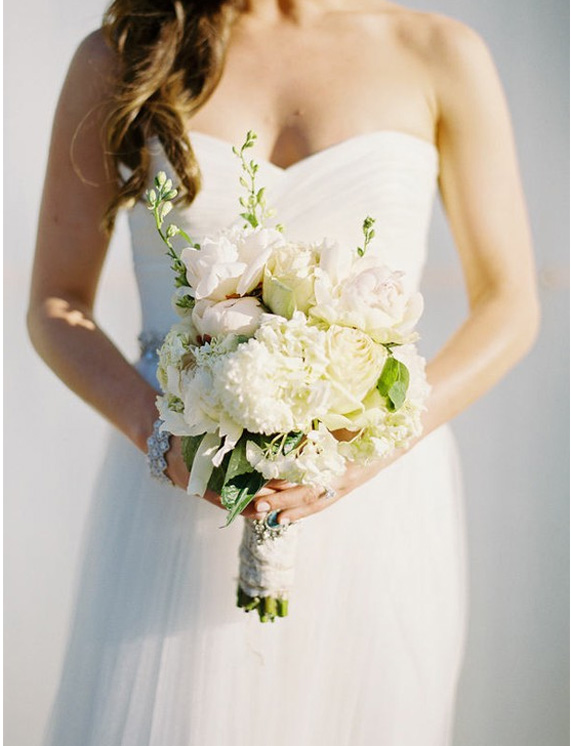 The most exciting news to come out of the last week is that I found my dream wedding dress in Melbourne! Cue excited squealing!
I was starting to think I wouldn't find The One because everything I'd seen hadn't really been 'my style' but then this dress came along and swept me off my feet. Swoon. It's so true what they say about finding your perfect dress – nothing else compares and you literally cannot stop thinking about it. I can't wait to show it to you… after our wedding! So mean, I know :O
PS: that's not my dress above, in case you were wondering.
2. The Best of Friends
I think I've told you before how amazing my friends are but I can never shout it from the rooftops enough! I spent the weekend in Melbourne with my best friends Erin (left) and Jess (right) (Megan sadly couldn't be there because she is about to have her baby!) and I don't think I can even explain how good these girls make me feel. You know the type of friends that are constantly boosting you up? That's them.
The beauty of these girls is that they don't hold back anything – they're not competitive or selfish in any way, and compliments and love flow freely in their presence. You walk away feeling amazing. They are also some of the funniest people I've ever met. Actually, THE funniest. So much love.
3. Shiny New Things
Sunglasses: Hi my name's Rachel and I'm addicted to buying sunglasses. I. JUST. CAN'T. STOP. Books too, can't stop buying them either. Help! Anyway, these ones are Runaways by Le Specs and they are Le Special. The perfect addition to my collection.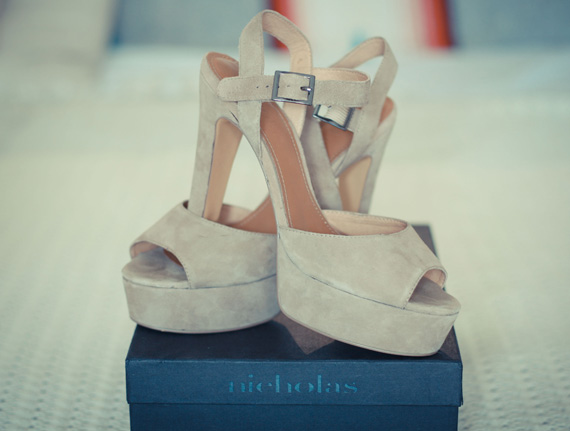 Shoes: Have you ever been to the shop Green With Envy on Chapel St in Melbourne? They stock the most beautiful designer garments and I always want to buy the whole shop up! I "settled" for a gorgeous pair of Nicholas nude heels this time because, well, I'm meant to be saving my coins for our wedding. A nude heel is a necessity though. Right?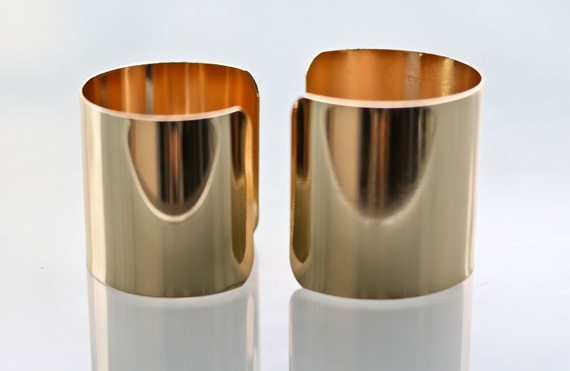 Cuffs: I ordered these gold cuffs from ASOS after seeing them on Mandy from Oracle Fox. Stunning. Might wear these on my birthday – they deserve a special occasion.
6. This Reminder
7. Melbourne
Apart from the aforementioned wedding dress purchase, which of course was the highlight of my weekend, I had THE BEST few days down south. The Problogger event was fantastic and despite not usually being a huge fan of networking (I have endured years of small talk at functions through my job) I loved meeting some gorgeous new people that I know I'll continue to keep in touch with. The blogging world really is a beautiful community – everyone is super helpful and willing to have a chat.
The girls and I also had a very funny night out at a new Tiki bar club called The LuWow in Fitzroy on Friday night, where we danced, revelled in the amazing Polynesian-style decor and drank cocktails with weird monkey figurines on them (we had some fun with these guys!).
Saturday was all about the dress, a bit of shopping on Chapel St, drinks at the Carlton Club and a night at The Blackman hotel which I highly recommend, and Sunday we had breakfast in St Kilda with another one of my dear friends at a cool cafe called the Galleon Cafe. We may or may not have also come up with a brilliant business idea that morning and let's just say, our laughter wasn't very 'contained.' Amazing weekend!
8. Interview on Stuff I Like
Linda from Stuff I Like was kind enough to interview me for her 'Nosy Nine' feature recently and my mug is now up on her site. Eep! Go and check it out, she has some fantastic articles – I particularly love her posts on skincare, super informative.
9. Words of Wisdom
All about inspiring quotes this week! It's no secret I'm a big fan, and I really enjoyed this one from Ralph Marston's The Daily Motivator:
You don't have to prove anything to anybody. You don't have to live in fear of what others might think.
You don't have to continue holding on to the negative habits and thought patterns that have held you back.
You don't have to keep living under the outdated assumptions that have closed your eyes to some of the best possibilities.
You don't have to weigh yourself down with anger, resentment, fear or frustration.
You don't have to settle for less than the very best you can be.
You can live, you can give, you can love and achieve.
You can take this very moment, with whatever it may hold, and transform it into a positive, enriching, fulfilling experience.
You can feel the truth and beauty of your authentic purpose, and take action to follow that purpose.
You can let go of all the burdens you've imposed on yourself, and live this day with a powerful, newfound appreciation for all you have.
You can choose right now to meet each challenge with positive passion and enthusiasm for the best, most meaningful possibilities.
You can choose, again and again, to truly live life on your own best terms.
Other juicy bits:
+ New blogs goals + coming home to find my fiance had done the major wardrobe clean out I'd been putting off for ages (yes!) + pulling together inspiration for our wedding invites and website + almost finishing the Michael Jackson bio (awesome book!) + making silly videos on our Lumix + hot, hawt heat + moving offices at work (I'll soon be 10 minutes closer to home) + celebrating my friend's successes + mantras + LOVE.
+ What's rocking your world right now? I'd love to hear all about it!
Images: 1. A beautiful thing is never perfect 2. Style Me Pretty 3. A Well Traveled Woman 4. India Rose