Are you so busy getting to the future that the present moment is merely a means of getting there?
I know it certainly has been for me.
Recent times have been all about looking forward because, quite frankly, it's tricky to plan a wedding without counting the space between Here and There and connecting the dots in the meantime.
Physically, I'm in November 2011 but mentally I'm hovering somewhere around March 2012, which is when I'll be styling my hen's party, getting engagement photo's taken, attending my final dress fittings in Melbourne and confirming the last little details for our Big Day.
Embracing the moment I am not.
The thing with living in a space that hasn't unfolded yet is that your feet are never firmly planted in the now. Excitement for the good times that lie ahead means the good times that are happening right now, whilst appreciated, often get pushed to the side. They aren't given their moment in the spotlight because the bigger stuff is constantly jostling for attention.
That's what the Making Me Happy posts are all about – acknowledging and celebrating the beauty that surrounds us constantly, week by week. Holding a magnifying glass up to the little things AND the big things. While certain elements of our lives are out of our control, we can decide how we spend our energy, the way we treat others, what we choose to be thankful for and whether we see life as a struggle or full of opportunities to learn and evolve.
Today: look around not ahead, even just for a little while. Wherever you are, it's a beautiful day.
My cup overfloweth with love this week for:
1. Evernote
New obsession! I might be a little late to the Evernote party, but god am I making the most of the free drinks and canapés now that I'm here!
Are you a chronic note-taker? Do you use the Note app on your iPhone all the time, or scrawl illegible reminders on PostIt notes? What about saving web links in random Word docs that you'll file under "Inspiration" and completely forget about?
You need Evernote. Need. Can I utter the words 'life' and 'changing' in the same sentence?
In a nutshell, Evernote does this:
And, well, it's amazing. So far I've created folders called WEDDING, BLOG POST IDEAS and MOTIVATION and I love that when I add something in from my work computer, I can then open the app on my phone or on my iPad at night and all my notes sync so I'm completely up to date. Super dooper handy, especially because you can attach images as well to trigger your memory.
Sold? Get on it, lovers! And no, I'm not doing their PR (totally should be though!)
2. Dream Catchers
I've always loved dreamcatchers so I bought this one for my dear friend to hang above her little girl's cot. She'll be gracing the world with her presence in under three weeks and with the beautiful parents she's chosen, I'm sure all her dreams are going to be worth catching.
3. Productivity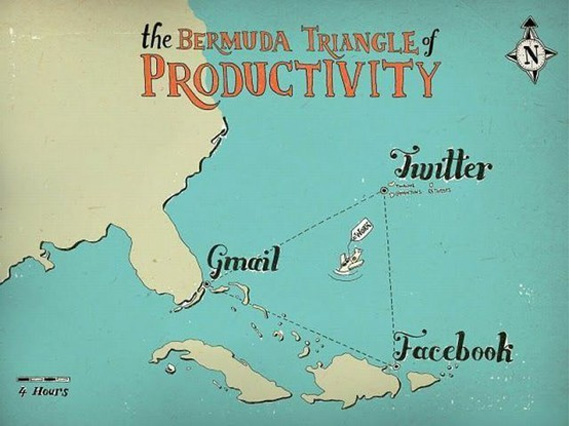 * For once I wasn't stuck in here. 
Saturday was one of the most productive days I've had in the last few weeks and man it felt good! I love getting stuff done ahead of time and feeling super organised. Best feeling!
If you haven't gathered, I thrive on being busy but I can't stand disorder and chaos. It's definitely a fine line. Having lots on and using my time wisely to stay on top of it all is awesome but chasing my tail and trying to rush/ squeeze things in where they don't fit ain't so cool at all.
I felt a bit off balance after being away in Melbourne the week before last so it was so nice on Saturday to go to pilates, clean the house, (roughly) pull together four blog posts, do a bunch of wedding stuff including the inspiration for our invites and wedding website, go shopping and have dinner with a group of friends.
Sometimes I wonder what it would be like if I drank coffee….
4. Summer Fruits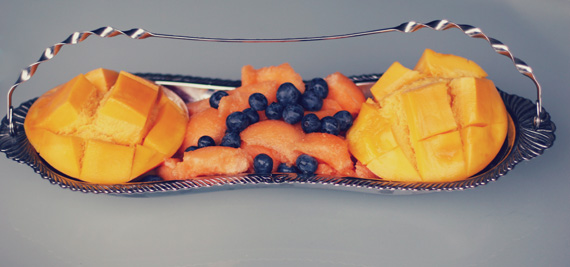 Big, juicy mangoes? Check! Rockmelon that's bursting with flavour? Check! Blueberries jammed with anti-oxidants and lots of other goodness? Check! I love fruit, and these three are right up there as my all-time favourites.
Hello summer, I'm ready for you.
5. Pixlr-O-Matic
I have to thank my lovely friend Jas for sharing this with me – it's like Instagram for your computer!
The effects on the dream catcher photo above are from running it through Pixlr-o-matic and the appeal for me is that it's perfect for those times you're feeling lazy and can't be bothered playing around in Photoshop or Lightroom. Sweet!
6. Motivation… and Energetic People!
Firstly, loving the poster above – I definitely plan on rocking this day like there's no tomorrow!
Secondly, how awesome are energetic, bubbly people? (The correct answer is FREAKIN' AWESOME).
I vibe off other peoples moods in a major way and always feel more 'me' when I'm around motivated, vibrant people who grab life with two hands. The trainer of the new exercise group I'm going to is that kind of person – she loves life and is mad for fitness. Watching her in action is crazy motivating.
Reminder for the week: if you vibe off other people's energy, there's a fair chance they vibe off yours. What's your frequency? Crank it right up, baby!
7. Stationery
I got my new 2012 Kikki K diary the other day – isn't she cute?
I love the clean designs of Kikki K products and this diary is the perfect size to pop in my handbag. See my newbie and this year's diary hanging out below.
8. Pewter, Gold and Brass Op Shop Delights!
Are you sick of these yet? Just let me know and I'll stop posting my op shop treasures… but if not I'll keep them coming!
Look at this awesome haul from last week – I'll be using these for my hen's party next year. Boho amazingness.
Even more be grateful for: 
+ Feeling unbelievably happy + crazy storms – we had a big one on Sunday and had a short blackout while I was in the shower, which was fun! + serendipity + the kindest of words + hugs 'n' tickles + sore muscles (means it's working, right?) + being pushed at training + 1/11/11 + holiday dreaming + rad new tights from Lorna Jane + great chats with my boss + my beautiful family + my Dad telling me he's "filling the house up with jars" (cute) + crossing one thing off my Nine in Nine list + thinking of what stationery I'll buy to write my handwritten letters on.
+ Your turn to load up on love… tell me what's delighting your senses this week! Slow down and look around – there's so much to be grateful for.
Images: 1. Hey Amber Rae  2. Next Web 3. Choosing Beauty