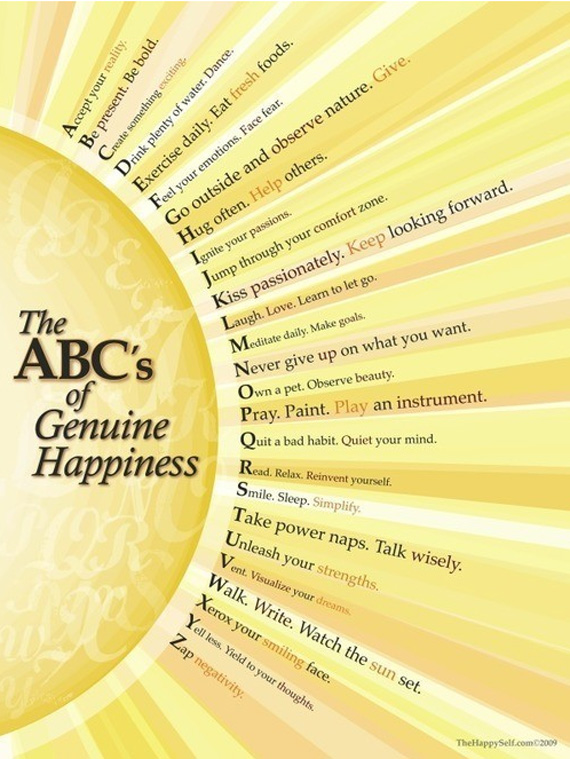 The poster says it all, doesn't it?
I'm piling the love up high today – here's what's lighting up my world at the moment!
1. Summer Lovin'… had me a blast
Where I live, at this time of year, waking up at 5am feels normal. The longer days start calling my name, begging me to go for a stroll along the beach at sunset, or a dip in the ocean before work to cleanse and clarify. There's just something about saltiness and sea air.
I love that the days feel fuller and the mood is lighter and more free at the moment. At work, we banter about how "It's too nice to be inside" and lunch boxes are taken outside as we all try to grab a little slice of heaven amongst a steady stream of email and phone calls.
It's fair to say, Summer has arrived on the Gold Coast and I'm ridiculously excited!
What's the weather like where you are in the world? (Can you tell I'm a "weather" person? It's not obvious… right?)
2. Awesome Horoscopes
I think I've mentioned before that I love reading my horoscopes, mainly because I treat it like a little pep-talk from the Universe – a bit of inspiration for the week or month ahead (I should say here that I only ever listen to the positive stuff).
Astrostyle and Astrology Zone are my go-to sites for wicked 'scopes and apparently this month is going to be a cracker for Sagittarians, which I knew it would be – the 11th month of 2011 was always going to be a winner for me since my lucky number is 11 (and did I mention it's my birthday in 14 days?) YAY!
Fellow Saggo's, here are some of the juicy predictions for a rad November:
"Calling all powerhouses. Go-getter Mars kicks off an eight-month tour through Virgo and your house of professional ambitions beginning this Thursday. Mars generally spends six weeks in one sign, so this is a huge lucky charm for you, Sag, not to mention an extended boost up the ladder of success! It's time to cut out the middlemen and go straight for the execs. Mars helps you attract some prominent players into your sphere. Whether you boldly barge into their offices or strategically plant yourself at a networking event, you'll have the wow factor on your side. Don't be afraid to make the connections! You may be thrust into the public eye as a result of the work that you do. Get ready to flaunt your natural leadership skills. You have to be in charge of executing your vision, even if that means butting heads with a few people who think they know better than you. Trust your innate wisdom here, Sag. What you're feeling has never been done before, but that is what makes it such a winner. A copycat, you are not!"
And this: 
"This will be a delicious month, dear Sagittarius, and one of your favorites of all of 2011. You've been working hard, and finally you have come to the point when your talents will be recognized and you can attempt to reach for the brass ring. A much better position, one with all the responsibility and power that you always wanted, is now within reach, and to that end, Mars will help you."
BRING. IT. ON.
3. My Love

I found these pictures stuffed in a folder on my computer yesterday of Ramai and I being silly in the park. What a dreamboat, ha!
On Saturday it will be exactly six months until we get married and I'm thrilled beyond words to be able to spend the rest of my days with this amazing man. Luckiest girl in the world.
4. Inspiring Women
An abundance of feminine energy is flowing in my life at the moment and I'm really gravitating towards inspiring, passionate women who are rallying others to live, or taking big steps towards their own dream life. I'm massively into reading as you know and have created a special folder in my Google Reader for blogs by women whose articles really speak to me at this point in my life.
Below are some of my fave motivting mavens. I highly recommend wandering over to the sites of these glorious gals and bathing in their wisdom.
Alexandra Franzen: This wordsmith extraordinaire has to be one of my favourite writers on the web. She wrangles the English language in a way that, quite literally, gets my heart racing. Loving her latest posts Tell us who you are. No seriously. and Your unresolved stories are sick.
Danielle LaPorte: Firestarter, soul-shaker, author and all round rad woman – I'm unbelievably inspired by Danielle. Next-level stuff. Take a look at Strike "overwhelmed" from your vocabulary (a great accompaniment to my post on busyness!) and Give up hope. It's a good thing to do. Really.
Marie Forleo: Helping female entrepeneurs accelerate their businesses and live Rich, Happy and Hot, Marie is a powerhouse in every sense of the word and her videos will make you laugh and nod your head vigorously in agreement. How to Build a Reputation When You've Just Started Your Business is a gem.
Tara Sofia Mohr: Playing Bigger & Fear, 10 Rules for Brilliant Women and Darling, We Went For It will get the cogs of your brain turning as you realise there is absolutely nothing stopping you from living a magical existence. Loving Tara's gentle, nurturing wisdom.
Oprah: Have you heard of her? Ha, of course you have. Lots of wise words on Oprah.com if you're feeling blue or need a 'life lift.'
That should keep you busy for a while!
5. Connection
I can't even begin to explain how grateful I am for the connections I've made through this blog. Seriously. Ahh-MAZING.
I've received so many mind-blowing emails of support, gorgeous words of encouragement, feedback that makes my heart sing and thoughtful messages lately and all of it has made me realise that this (online) world is a very beautiful place to be.
Thank you for being my cheerleaders, for thinking of me when my Granny passed and for fuelling the flame of my burning desire to go deeper and write more posts that tap into the things that play on our minds. That's where I want to be and your comments, emails and Tweets to say 'hey' always keep my spirits soaring sky-high. Bottom-of-my-heart thankfulness right here and big virtual hugs for you all.
I feel like we've got something pretty special going on in this little community, I hope you love being a part of it as much as I do!
6. Your Happiness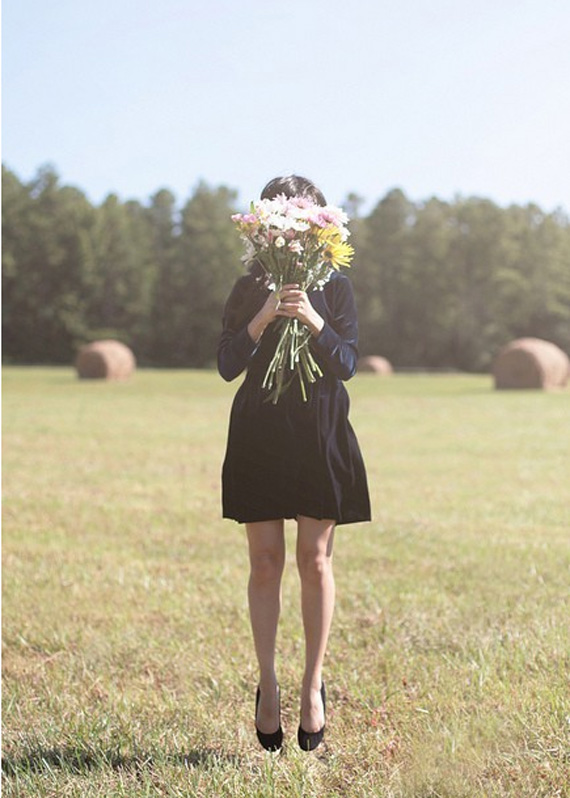 Following on from the above, it thrills me to hear about the awesome stuff going on in your world and I wanted to share some of it below (from the In Spaces Between Facebook page – are you a fan?)
When asked "Life is awesome because…." you said:
Kelly Sambell: I'm madly in love with my husband and our kids are happy and healthy.
Megan Sauerbier: Life is awesome because I get to meet my baby girl in 1 and a half weeks…my little boy is cheeky and loving…my partner is incredible and my friends are beautiful!
Jasmine Davis: Life is awesome because I'm off to Melbourne tomorrow to see my family (especially my 101 year old great granny!). Because I have an amazing opportunity to do a rural placement with a doctor in Mildura. Because my love and I will meet back in Melbourne after 2 weeks apart. And last but not least, because of the feeling of sunshine on my face and a dip in the freezing cold ocean, reminding me how lucky I am to live in such a beautiful place!
Lyndsay Meager Sann: Life is awesome because my Anthropologie order just arrived, Curly Wurlys are on special at the supermarket, and I have a bunch of proteas from my Mum on my desk :) Also it feels like there's a cool change coming (it's been pretty warm here today!)
Dream. Delight. Inspire: I have the support of one hell of a blog community and might be meeting a bunch of them in January! xx
Marissa Fleming: Life is awesome as I have my good health, love my work and an surround by awesome people woohoo
Sweet Lime & Spiced Tea: Life is awesome because my husband never fails to make me laugh, my work is rewarding, my family are supportive no matter what and i have amazing friends. I feel blessed to have the life I have! jas x (thanks rach for prompting to me stop and write that – a great reminder to think about the things that make our lives amazing!)
Lara White Hobbs: I surround myself with the people i love most that allow me to be the person i am, My husband being one of them.. Thank you Jas! my gorgeous son for bring so much more happiness in my life, My business as it allows me to watch and guide people to a healthier and happy them, My lifestyle and where i live to allow my to stay Healthy and to what the sun come up each and everyday…. Thank you Rach…. You also make life Pretty Awesome!! xx
Kylie Kaljo: I have friends like you xx (aw, thank you!)
Tash Wendland: Life is awesome coz u only get one chance at it and u should relish every sweet second.
Camilla Krauze: Because I get to post this message about hanging out with the coolest man on earth "dad"!
It brings the biggest smile to my dial to hear all that! Celebrate other people's happiness today. Joy is contagious.
7. Free tickets to Kings of Leon
I was lucky to score two free tickets for the Kings of Leon concert tonight (perks of my job) and I'm really looking forward to seeing them live!
Apparently after taking some (much-needed) R & R they've been rocking their recent shows so let's hope tonight is as EPIC as I hope it will be. I'll be sure to report back for you all.
Extra tidbits:
+ Learning how to use our new Rice Cube contraption (after seeing it on this post by Louise from Table Tonic) and making some "interesting" (read: lopsided, squashed) sushi rolls + Sprizting Sodashi rose mist on my face all day + Moving offices at work (closer to home, closer to everything) + Feeling organised + Mangoes – cold, juicy mangoes! + Kopparberg cider with Elderflower and Lime (yum!) + Seeing the first part of our wedding invite design and LOVING IT! + Simone, the world's most energetic and motivating trainer + Implementing a 'no takeaway until after my birthday' rule (lots of home cooking ahead, yay) + Quality time with my fabulous family + Remembering my Granny and writing some words for my Dad to read at her funeral in Ireland – sad and happy at the same time as I recalled all the special memories we've shared over the years + Getting butterflies (already) for my hens weekend + Life getting more and more enchanting every day, which I didn't think was even possible! So blessed!
+ What are you appreciative for in this moment? Unleash your gratitude in the comments below!
Images: 1. Botantical Mandalas 2. We Heart It  3. Valerie Chiang