Hello hello hello! I'm back… and it's my favourite time of the week!
How are you all? I feel like I've been gone for a while (in reality I've only missed four days of posting) but I have to tell you, it's been An Eventful Week. I'll tell you all about that soon, but before I do, I want to say that no matter what happens, there are always little moments tucked away in the folds of madness that provide us with something to be grateful for. Sometimes we just have to look a little harder.
I don't know if it's the same in your neck of the woods, but life seems to be a bit topsy turvy around me at the moment (long-term relationships ending, people quitting their jobs, end of the year exhaustion setting in) and more important than ever is my gratitude practice, which I know is essential for me seeing life as it really is. Recognising the abundance around me and feeling comforted by the fact that bumps in the road are merely (minor) bumps in the road.
Not sure if I've posted this here before but this quote sums up my thoughts on being thankful beautifully:
"Gratitude unlocks the fullness of life. It turns what we have into enough , and more. It turns denial into acceptance, chaos to order, confusion into clarity. It can turn a meal into a feast, a house into a home, a stranger into a friend. Gratitude makes sense of our past, brings peace for today and creates a vision for tomorrow." ~ Melody Beattie
Think about those words. Really mull them over, take each one in. Do they resonate with you too?

1. Embracing Challenges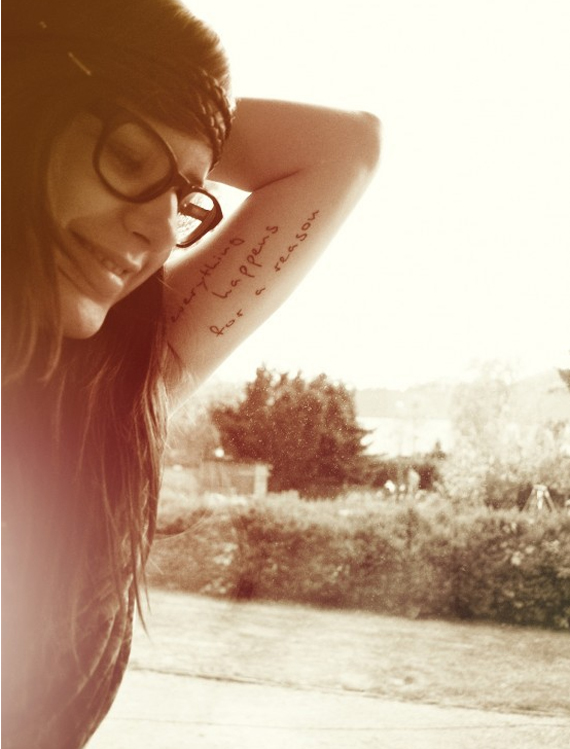 Detours, challenges, and crisis, are simply covers for miracles that had no other way of reaching you.
It's all good,
At about 10pm Saturday night, while I was busting a move and having the time of my life at my birthday drinks, my fiancé Ramai received an email from the hire company we've employed for our wedding asking whether he knew that our wedding venue had been sold. Um, that would be a negative.
Being the lovely, thoughtful, incredible man that he is, Ramai decided to keep the news to himself (which can't have been fun) but in the cab on the way home it all came out and what ensued can only be referred to as Really Serious Bawling. The cab driver obviously thought I was insane.
I woke up on Sunday morning hoping it had all been a bad dream/ I'd had too many drinks and imagined the whole silly mess, but unfortunately it was true so there was more crying and a lot of this:
"What are we going to do, this is our second venue and we've seen ALL the venues in Byron Bay and we didn't like any of the others, and this one was perfect and how could they just sell it and not tell us anyway and what about our deposit and this sucks and we're only five months out and we don't have tiiiiiime to find anywhere else!"
And then I ate half a bag of Pascall Choc Caramel Squares and watched the whole first season of Damages, which by the way, is insanely good. Rose Byrne + Glenn Close + Ted Danson = massive win on the acting front. (and I know I'm late to the game here).
I digress.
So clearly I was devastated (so was Ramai, but he was doing an amazing job of playing Mr Everything Is Going To Work Out Perfectly, which is one of 57930 billion reasons I adore him). We're very blessed in that we live a drama-free existence 99.9% of the time – we obviously work hard to create that reality through positive thinking, having perspective, communicating and so on – so this was a real shock to the system for me and for the whole day I felt totally "out of sorts." I felt cranky, upset, disappointed and defeated, and couldn't see the solution through the fog of my hangover anxiety over the whole issue.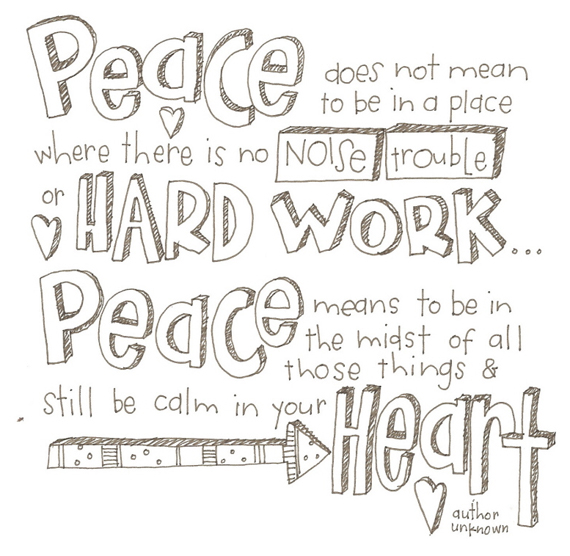 Monday morning I started feeling better, but yesterday was the day I woke up with a steely resolve to kick all those negative thoughts to the curb, to feel calm and at ease with the way the situation had unfolded and to look for the opportunity rather than focus on the door that had slammed behind us. It was the greatest feeling ever, and I felt like I'd come back to myself – like I'd stepped back into my own skin.
I truly believe that when you choose to be positive, positive things flow your way and a real sense of calm washed over me yesterday as I gave up everything I'd been holding onto and decided to just trust. I jotted down a bunch of affirmations and started work on a vision board filled with images that represented the mood we want for our Big Day. I also started emailing people who I thought might have suggestions and got in touch with a few venues to check their availabilities. Like anything in life, the key to success is setting the intention, affirming what you want/ how you want to feel and then taking action so life can rise up and meet you.
So that's what we've been doing!
And you know what? The perfect venue, where we can celebrate our love with the people that mean the most to us, is on it's way to us right now. I know it.
2. Birthday Love… and My Birthday Bash!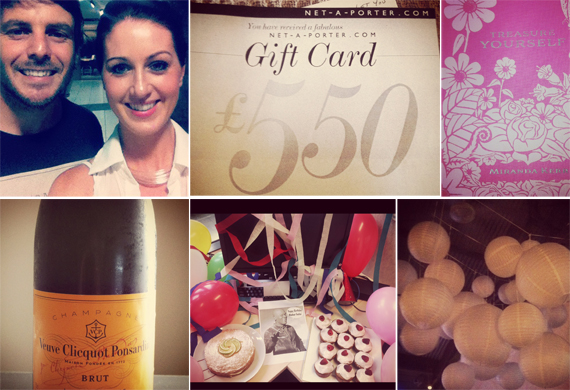 I was spoilt rotten on my birthday – love seriously flew at me from all angles, and was gratefully received.
On Friday night I was spoiled with dinner by my love and then Saturday night, as mentioned above, I hit the town (for the first time in aaaaages) with the raddest bunch of friends a girl could ask for and had way too much fun dancing, drinking cocktails and laughing my head off. Birthdays are the bomb!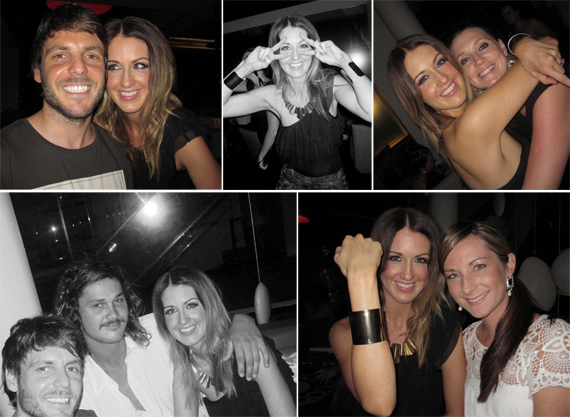 I got my makeup done at Napoleon Perdis (holy eyelashes!) and for those that are interested, my outfit details are:
Silk pants from Country Road (my best purchase in a long time); Jets ruffled swimsuit (from a few seasons ago) that I've always worn as a bodysuit; mushroom coloured suede heels with gold studs from NYC; tribal necklace from Bamboo Blonde; gold cuffs from ASOS.
3. Spirulina
These green capsules have been keeping my energy levels topped up over the past few weeks. I pop six caps every morning after breakfast and they've definitely helped with energy and clear-headedness.
Lauded as the most nutritious food known, Spirulina is loaded with antioxidants, omegas, and a truckload of essential vitamins and minerals. I love the Hawaiian Pacifica brand. If you're interested, this article by Jess at the The Wellness Warrior lists all the benefits.
4. Mulberry Coloured Lips!
I'm having a moment with deep mulberry/ plum coloured lips. They look rockin' with a few lashings of mascara or a smoky eye – the perfect juxtaposition to the regular bronzer/ nude lip combo that's huge every summer.
After Paula from Lifestyled and Louise from Table Tonic talked up the Lanolips Mulberry Lip Ointment it's been added to my list, but for now, I'm using the beautiful colour that came in the Napoleon 'Desk to Dusk' palette I picked up when I got my makeup done on the weekend. Terrible iPhone photo but it's the one in the bottom right corner and let me tell you, it is divine.
5. Handmade Weddings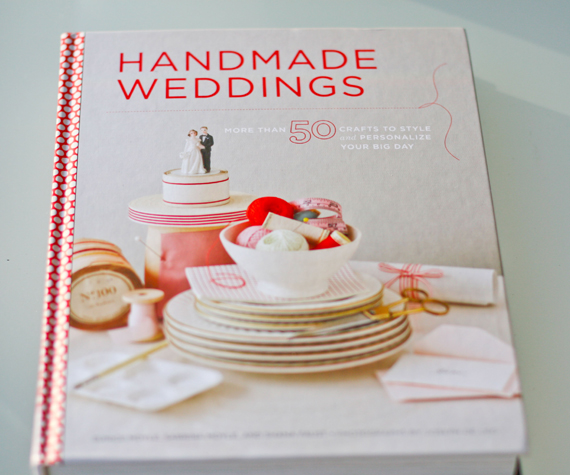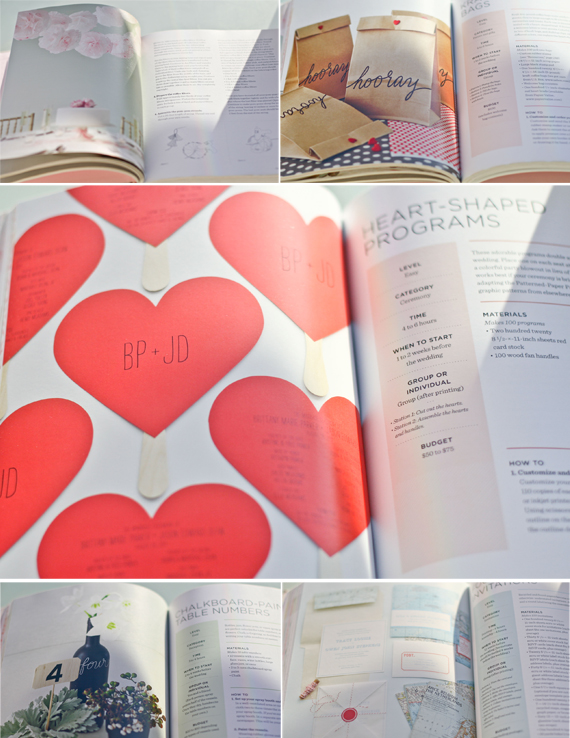 Loving this book – plenty of cool DIY ideas for weddings and parties!
6. Helpful People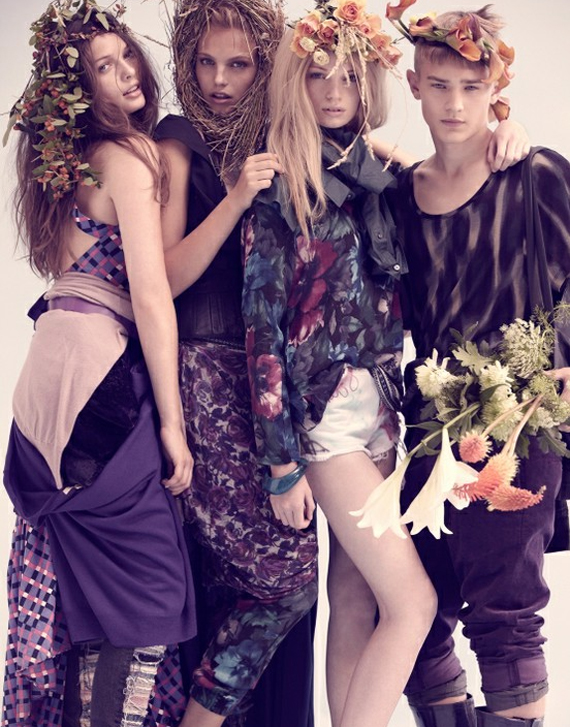 There's a bajillion reasons why people are awesome, but let me give you two examples that have struck me over the past week.
1. It's still in the pipeline but last week I mentioned on Twitter that I wanted to change web hosts to make this baby a bit faster for you all to access.
A number of people hit me back instantly with sweet messages saying "I'd be more than happy to do it" and I was touched by their kindness, particularly because although each of them are friends in my eyes, most I've never met "in real life." Their offer of help came from a generous place in their hearts and I'm so grateful that they reached out.
As an aside-slash-confession: I have a really hard time asking for help. If someone does something for me, I generally overcompensate so much that the lines are blurred on who helped who in the first place, but I've realised something lately: everyone wants to be of service. Our lives are filled with angels who genuinely want to help, and we need to let them more often. It's a win-win for everyone – we're all left feeling good. Moral of the story: be the helper and let someone help you back this week. Join those helping hands.
2. Everyone has also been wildly supportive about our cancelled wedding venue and I've had so many of you sending me ideas for properties and words of encouragement. Thank you from the bottom of my heart.
+ Ok rockstars, there's my humungous list, so make me feel all gooey inside by sharing yours! Tell me what's put a skip in your step, brought a grin to your face, warmed the cockles of your heart or made you feel a bit spesh this week. It can be anything so start unleashing your sunshine below!
ONE LAST THING: I have new 'Share on Facebook/ Twitter/ Google +' buttons below so I'd be forever grateful if you could spread the love!
Images: 1. Ruffled 2. Rodeo.net 3. Homegrown Hospitality 4. Lundland