Unspeakable joy, profound happiness, deep self love, freedom. Do you know they're all only a thought away?
Thoughts are extremely powerful, and when you alter your thinking, you, in turn, alter the vibration you're in. You start attracting to you energy that's in total and perfect harmony with you and your desires – and suddenly, the impossible becomes possible. Magic happens.
Taking things one step further, when you think about the things you're grateful for and speak your thanks out into the world, what you're really doing is sending out the feeling "I have received." 
Hold that thought close today as you go about your business. What have you received? What do you desire?
Ignite your truth + count your blessings.
Thoughtful Insights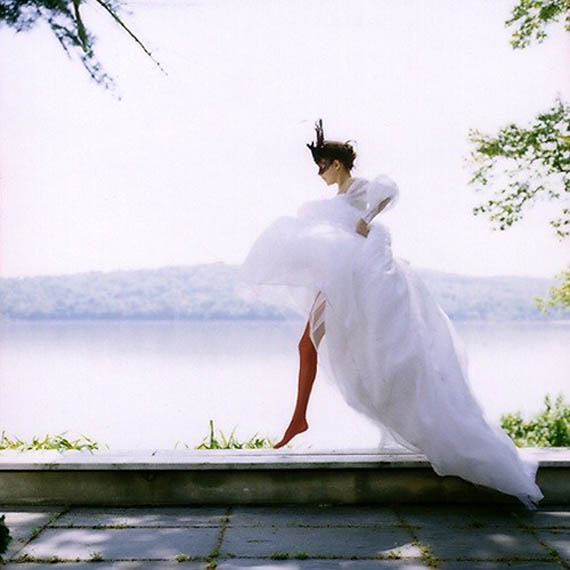 I wanted to share with you a lovely comment an In Spaces Between newbie Elizabeth left on my Declaring War on the Busy Epidemic post, because I don't know about you, but I could certainly use the reminder.
I can honestly, hand-on-heart, say that I've never been busier than I am right now. And I'm not saying that to brag or be a jerk – it's just how it is. Some days I feel like it's not physically possible to churn through the sheer number of things on my to-do list and I have a moment (or ten) where I wonder if I've taken on too much and if something important is going to fall through the cracks because I'm trying to be all things to all people.
And then something comes along – usually in the form of a great quote, or some wise words like Elizabeth's enlightened comment – and I realise that it's all a choice. Here's what she said:
"This is such an important lesson. I used to work in a very busy industry where the crazy hours of overtime are like a badge to be worn and proud of. I have absolutely been in that trap of declaring myself busy, therefore off the hook and unaccountable if I have to cancel last minute, or not follow through with loved ones. I decided to say NO to this life. I made the decision to leave this world behind, taking a massive pay cut and lifestyle change. I am much happier, feeling satisfied with all the myriad of things I accomplish, and the depth of my personal relationships, rather then having work be my life, and feeling like I was constantly letting people down. I still feel guilty saying no to people, but I schedule time for me. Even if it's just to stare out the window for half an hour. I love it where you say "Saying no doesn't have to be negative – it says that you value the work/ person too much to put in a less than stellar effort." When you think of it like that, as an issue of respect for the person you are saying no too, it makes it a lot easier to be true to your feelings."
Shopping
So… I kinda went on an accidental shopping spree on Sunday. Oh. Dear.
It was rainy  and horrible outside so I thought I'd take myself to IKEA – because I'm obviously 3/4 insane and enjoy the mosh pit that is the IKEA check-out queue on a weekend – but when I got to the turn off on the highway, something in me whispered "Keep going lady, take this all the way!" and so I ended up in Brisbane, where my bank card seriously took on a life of it's own. I clearly cannot be trusted to shop alone – especially when Ramai's standard line is "Just get whatever you want, have fun."
Not helpful (but on the other hand – sort of awesome) (this is why we're getting married… jokes) (haha… no, really).
What I bought: 3 pairs of Nine West heels + a pair of Wittner pointy-toed heels + a pair of black Novo points + a pair of navy and gold T-bar heels + Sass and Bide pants + Bec & Bridge silk singlet + Wish black sheer top + Sportsgirl polka dot blouse + Saba top for work + sheer white sleeveless top from Dissh.
Six pairs of shoes was probably overkill.
I should also confess that a few days prior I also re-stocked two of my favourite beauty buys – Giorgio Armani Eyes to Kill Excess mascara and M.A.C Mineralize Skin Finish powder – and picked up a new treasure that I'm love love loving, M.A.C Studio Sculpt foundation. It offers pretty much the same coverage as my old friend Studio Fix but is beautiful and dewy and gives seriously good glow.
Which is a long way of saying, these products come with a giant YES from me. Get thee to your nearest beauty counter. Pronto.
And let me just conclude my lengthy diatribe by saying, I'm officially implementing a personal shopping ban. Starting now.
Goals!
I'm feeling wild! amped! zealous! juiced up! about my new goals. Ready to lift the lid off 2012, or what?
The emails and tweets I've received from you guys have been pumping me up like Arnie circa Mr Universe and I really, truly feel like this will be the year that we do things differently. It feels like we've dug our heels in and we're ready to get dirty. The missive I'm getting loud and clear from you guys is that we're staunchly determined. We're gonna go get 'em. The fires have ben lit and we're gonna burn, baby, burn.
Mini-progress update from moi:
Running: I had some dry needling and a killer pressure point massage on the back of my knee done yesterday at the physio and this morning I hit the running track to start chipping away at my '500kms in 20 weeks goal.' I ran 5kms on Sunday and 10kms today, so just a short 485kms to go! Child's play.
Munching: To keep the choc monster at bay, I've been eating seaweed rice crackers and blueberries in the afternoons, and last night I whipped up a new batch of "power balls" (apricots, dates, almonds, coconut oil and coconut, blended in the food processor and rolled into balls) so I'm on the front foot when I'm feeling sweet toothy. It's all about the prep. Always.
Rain
Feeling grateful for the rain earlier this week because I always feel so much more productive at work when it's drizzly and overcast outside.
There's something so cosy about being tucked inside the office as the rain slithers it's way down the windows, don't you think? It reminds me of school actually – remember that feeling when it would storm and everyone would gather under the shelter at lunchtime, or the classroom windows would fog up? I always loved that. Can't work out if it's just a novelty because I live in a (mostly) sunny place though… or if it's simply that there's beauty in everything. I'm hanging my hat on the latter.
Meeting My Bloggy Friends In "Real Life"
Tomorrow night, I get to meet a bunch of the gorgeous souls I speak to online every day at the very first Gold Coast/ Brisbane Bloggers Meet Up that the Sweet Lime & Spiced Tea girls and I have organised!
CANNOT. WAIT. A room pulsing with wicked feminine energy + cocktails = a recipe for an electric night, in my books.
* PS: how funny is this old pic of the 'Supers.' Nothing like coordinated vinyl dresses teamed with granny heels and socks! 
MJ Documentary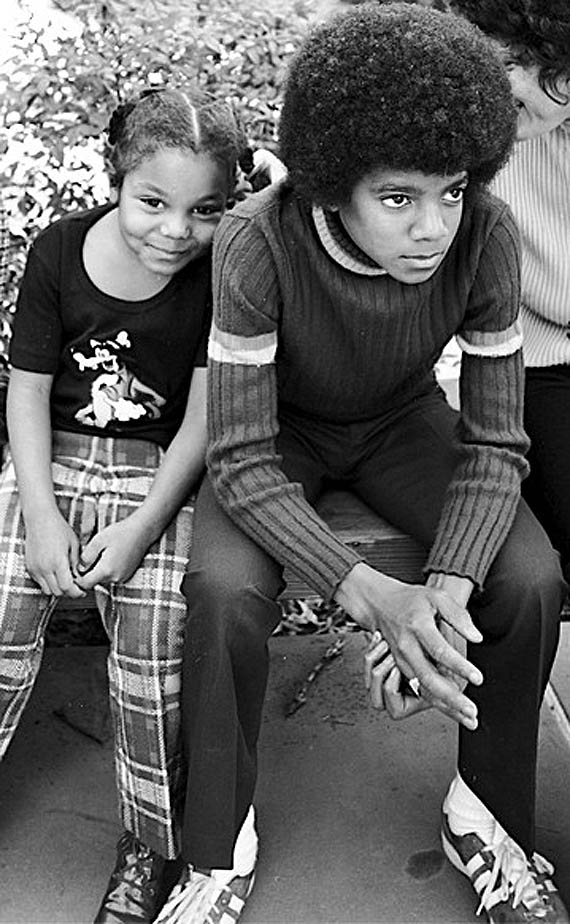 We watched Michael Jackson: The Life of an Icon earlier this week and despite the fact that host David Gest is the epitome of O.T.T, I loved it. Cried, in fact.
I definitely recommend you check it out if you're interested in hearing a more rounded story about the (extraordinary) life of the King of Pop. While we're here talking gratitude, this doco will make you eternally grateful you're able to lead a normal life and not get mobbed every time you walk out the front door. My idea of a living hell!
Rustic Radness
My brother is the cutest. He made me this frame as a (belated) Christmas gift, using skirting boards and twine. Pretty sure we can find a use for this at our wedding (escort card display, perhaps?)
This Guy
Can't even begin to explain how thankful I am for this beautiful man. Every day is a dream.
Marvellous morsels: 
+ Receiving an email from a vivacious soul-shaker from across the seas who told me my blog was like "a lovely, tall glass of cold water" and that I was a "gift" (hello, THRILLED!) + sunshine after the rain + friendship + glorious momentum and a whole lot of YESES + feeling content + soul growth + you guys!

+ Are you ready to leave your big, succulent love lists in the comments below? Let the good stuff flow freely from a place of sincere gratitude and let's make today all about celebrating!
Images: Rodney Smith via Snippet & Ink | Rodney Smith | Willow & Frank  | Lavender and Lilies | Pinterest | Inspiration for Superheroes | Design Love Fest