You are love. Yes, yes, you are.
I hope everyone is feeling the love this morning… I know I am! This week's Making Me Happy list is a biggie so let's launch straight in, shall we?
Sydney + Sunshine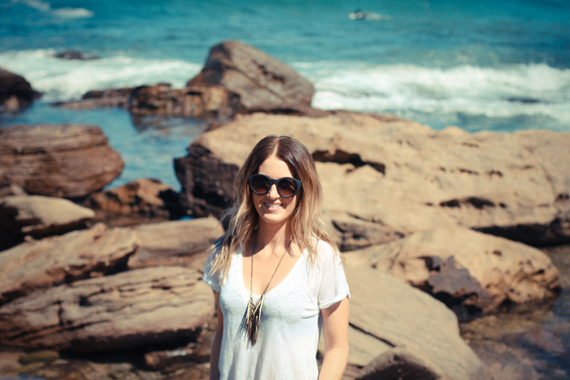 I've got a confession to make and I feel like a bit of a noodle for saying this – to me, Melbourne has always been my number one Aussie city. Yep. In the past, I've been known to say "Yeah Sydney's OK, but Melbourne is where it's at" and for the past three years we've travelled to Melbourne about four times each year (and I don't want to start any turf wars or anything, but I'll take this opportunity to ask: do you have a favourite?)
ANYWAY, didn't Sydney just flip that little theory on its head last weekend! Ramai and I had an absolute ball for the three days we were in town and we were both seriously depressed on Sunday afternoon when we were travelling back to the airport to head home. I feel like previously Sydney was the friend you'd see occasionally at parties and say a quick hello and that was about it, but now we've sat down over a drink and realised we actually have somuchincommonitsnotfunny, it's like Insta-besty. Looking forward to our next visit already!
I'll do a separate post with our photos but in summary, this is what we did:
+ Visited (and subsequently fell in love with) Palm Beach/ Avalon/ Manly – loved our lunch at The Boathouse too, so thanks for the recommendation everyone (saw Lara Bingle there too appropriately bedecked in a sailor hat, as well as a rad pair of boots I wanted to steal).
+ Marvelled at the beautiful bodies at Bondi on pretty much the most perfect day ever.
+ Visited a cool vintage/ retro store (multi-levels, bursting with goodness!)
+ Drove to Garie Beach in the pouring rain and didn't see much but fog and, you guessed it, rain.
+ Hung with our friends Jimmy and Nikki, as well as our friend Ado and his new girl Celeste, who was wearing the AMAZE pants in the top right (she used to design for Shakuhachi and now designs for myPetsQuare and Alice McCall, and is stunning stunning stunning).
+ Realised that our souls wilt a little when we're in cities and surrounded by buildings for too long, and that we MUST be near water as often as possible for recalibration and glorious grounding.
New Threads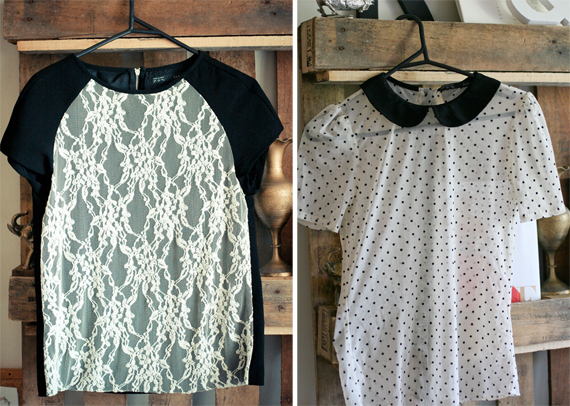 I had a quick race around Zara in Sydney and picked up the tops above, two pairs of rad tight black cropped pants and a lovely white tee.
I was also delighted to find that there's a Victoria's Secret store at Sydney Airport so I stocked up on some Ravishing Love fragrance mist, which is to-die-for. Seriously the most delicious scent in the universe. Get amongst it, angels!
Grandiflora Arrangements
I think I must secretly be hankering to be a florist or something because I'm fascinated with flowers and arrangements. I've been waiting impatiently patiently for Grandiflora Arrangements by Saskia Havekes (of Grandiflora fame, obviously) to arrive in the mail and was ecstatic when it finally came yesterday. I may have even cheered at the post office when I picked it up… which isn't as embarrassing as it sounds because my book-buying addiction has lead to a pretty tight friendship with the staff at my "local."
The book is broken up by sections on Autumn/ Winter/ Spring/ Summer and details the flowers that are in season in Australia each month, as well as examples of the ways they can be arranged.
I'm currently thinking of the combinations of flowers we'll have at our wedding so the pages of this book will no doubt be well-thumbed very shortly. And just on flowers, to the Peony Gods out there (I know you exist) WHY are gorgeous peonies only available in Australia for 2.1 seconds in November? WHY?!
Sending Our Wedding Invites!
The website has been revealed, the twine has been tied (with Ramai's help – whatta man), the stamps and doilies have been stuck to envelopes and the Post Office lady has kindly hand-cancelled each invite for me, so now we all we have to wait for our friends and family to receive them and I can share some photos here! Check back later in week for a sneaky peek.
Knowing My Limits
I'm finally learning that I need to slow the hell down in my low-energy weeks because it's not sustainable to run this engine at F1 capacity at all times. And that's totally okay. Ebb and flow. Soft and hard.
The awesome thing about having a bunch of plates spinning is that it teaches you about priorities and it also forces you to rough up those perfectionist, over-achieving Type-A traits every once in a while and realise that the world will not fall apart if you have to pull back on occasion.
I'm going to be completely honest and open with you and tell you that over the next few months, there may probably will be times when I need to focus on my wedding first and foremost, or my job, or my health (not to mention my loved ones). I'm getting to a point where I can accept that, and let me tell you, it's been hard. The way I've reconciled it in my head is I'll just go hard when I can and I'm full of energy and when I can't, I won't try and push through for the sake of it. It's hard when you're so passionate about something (like, say this blog) and that thing has to find its place amongst the many other things competing for time and attention.
I'd love to get a discussion going in the comments – do you put too much pressure on yourself? Share away!
Lana Del Rey
To quote Triple J, "she's divided listeners the world over" but I'm definitely having a moment with this girl. I can't stop playing Blue Jeans and have seriously had Diet Mountain Dew in my head for days.
I know Lana isn't everyone's cup of tea – in fact, I've seen three friends on Twitter say they hate her and three say they adore her – but that's the sublime thing about music, there really is something for everyone.
For more: 
+ This will make you giggle.
+ Behind-the-scenes video of Lana's cover shoot for British Vogue with Mario Testino
http://youtu.be/iVnoxVksgT8
+ Funny video of Kirsten Wiig impersonating Miss Del Rey on Saturday Night Live (she nailed 'The Lip')
Salad-spiration
On the quest to up the ante on the vegetable front, I'm striving to eat salads for dinner as often as possible these days… but that doesn't mean things have to be boring.
Ramai and I have decided to pull together a salad inspiration 'chart' (for want of a better word) that will have recipes and photos of all our favourite salad combos so we don't get stuck in the rocket/ cherry tomato/ avocado rut.
I love salads that are literally leaping out of the bowl they are so full of "added extras" (snow peas, kale, sprouts, toasted nuts, chia seeds, lentils, tofu and brown rice to name just a few). It makes my mouth water just thinking of them actually. Nom nom.
Wisdom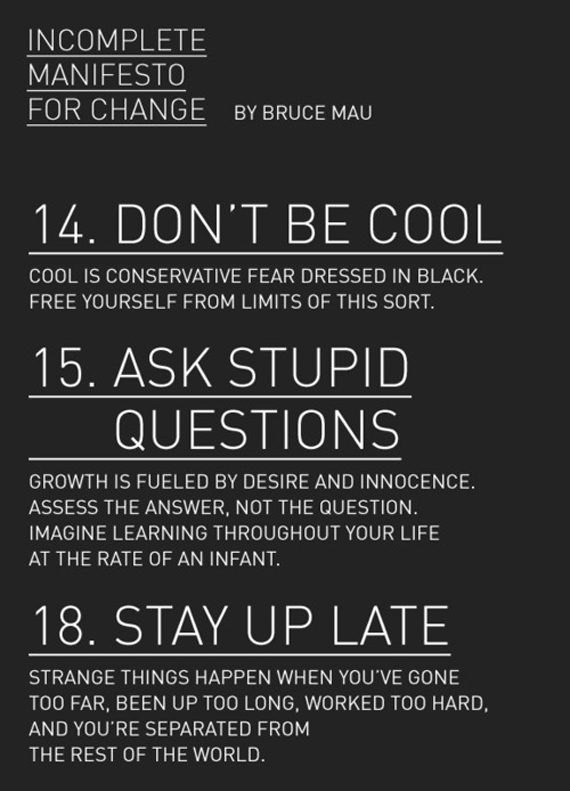 Love this, but my edit would be 'Get Up (Really) Early' instead of 'Stay Up Late' (because I'm a nanna).
I personally think magical things happen while the world sleeps. There's this divine beauty and energy in the stillness.
What do you think?
Mixing Up My Exercise
I'm a huge fan of exercise as you know, but as of right now I'm ramping things up to the next level! It's about to get crazy up in hurrrr!
I started Pilates Barre (or Xtend Barre) last Wednesday (and I'm already excited for tonight's class) and tomorrow night I start a series of Hypoxi sessions, both of which I'll review for you, alongside a review on PowerPlate which I'm trying out next week.
Current affirmation: "I am the fittest and healthiest I've ever been" – say it with me!
A Day In the Life… On The Style Net!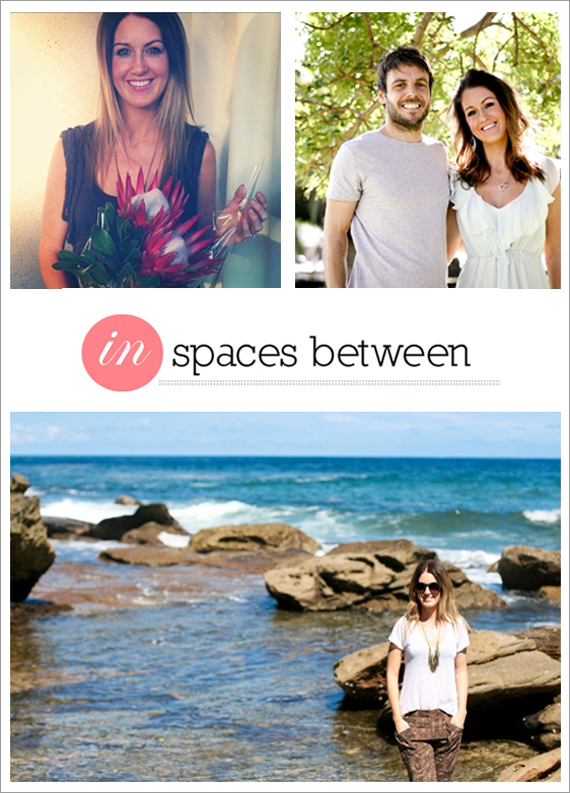 If you're interested in what an average day looks like in the life of Rach, click over to The Style Net.
Thank you for having me lovely Brooke!

Quick Tidbits
+ Melbourne trip next weekend for my first wedding dress fitting! + finishing books + good people with huge hearts + pondering and scheming + H20 + regaining a sense of order when I'm feeling out of whack + laughing my head off at Geordie Shore (we saw it on MTV in Sydney, the most ridiculous show ever) + excitement for the weekend, where I'll be devoting 99% of my time to collecting wedding and hens party decorations + the beautiful feedback we received about our wedding site + on the same note, LOVE – big, fat, all-encompassing love. It makes the world go 'round, y'know?
+ Phew, that's me. To join in and top up your joy stores, I'd love you to finish these sentences in the comments:
"I am totally grateful for…"
"I'm so happy because…"
Images: Le Love | Stephanie Matthias | Altsounds | What Katie Ate | Winter for Elbows | Healthy Dreaming