I'm sitting here at the computer with tissue paper strewn around my lounge room, the Best of the 90's playing on Music Max and various other "crafting" bits and pieces scattered haphazardly. Yep, I'm smack bang in the middle of an intensive few days of wedding planning and so far, so good!
Due to work being particularly busy at the moment, I've taken two days off this week and two days next week to essentially "finish off" our wedding planning ahead of time, which basically entails DIY'ing lots of decorations, deciding on wedding rings, meeting our lighting guy at our venue, pulling together song lists, writing "first drafts" for our vows, choosing readings, finding shoes for my bridesmaids… oh and did I mention, decor galore?! Fun times (it really is!) but man, this is a big job.
I've been trying to stay off the computer and I know I'm a day late with this post, but better late than never right? Here we go – this week I've had plenty of love hearts in my eyes, all thanks to…
Succulent Succulents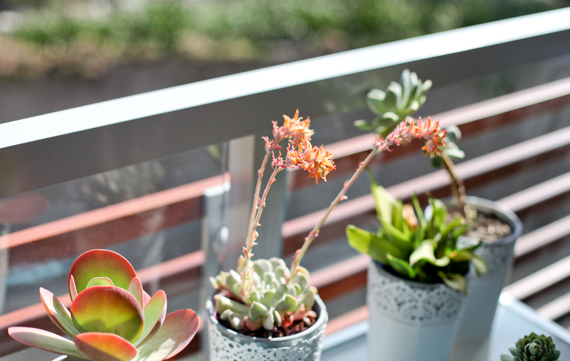 With lots of sunshine of late, these babies have been thriving and I know it might sound silly but they really do bring me a great deal of happiness.
The colours are just amazing, don't you think?
Random Treasures
Two cake stands (for the wedding dessert bar, of course!), pretty china plates that were an absolute steal at 50 cents each (!), and my new favourite exercise top from the one and only lululemon. Seriously can't say it enough, these guys make THE BEST gear!
We also bought the cool leather camera strap below from A7 NYC. Rad.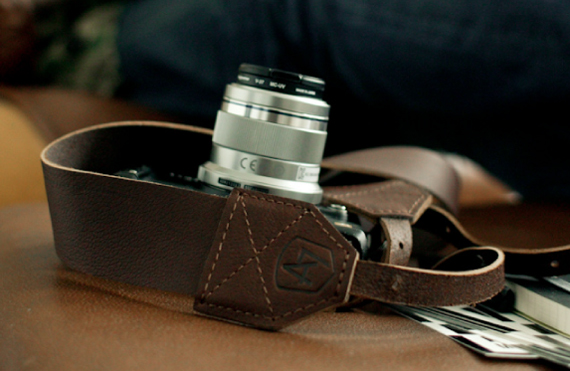 Lucky Door Prizes
I went along to a fantastic Gwinganna seminar on stress last week and was lucky enough to win their gorgeous organic cooking cookbook.
So many great recipes in here, and having stayed at Gwinganna before, I know just how delicious this food is. Yum, plenty of fun to be had in the kitchen here!
Girly Good Times
It's been a very girly few weeks and I've been LOVING it!
After the femme fest that was my hens party, I've spent the last week catching up with a heap of girlfriends I haven't seen for a while (have literally had a cafe catch up every day!) and I also had a gorgeous breakfast with Kim from Dream. Delight. Inspire in Melbourne on Tuesday.
Because Ramai was in Melbourne for his bucks party over the weekend, I took some quiet time out and I didn't realise just how much I needed it until I was lying on the couch, wine in one hand, book in the other.
I think it's the first time since mid-last year that I've actually "stopped" and there was no guilt, no "I should be doing this, and that, and that immediately"… it just felt like the right thing to do. Honouring your body and inserting periods of rest in and amongst the chaos is so important and definitely something I'll be incorporating more moving forward. A happiness essential.
Wedding Stuff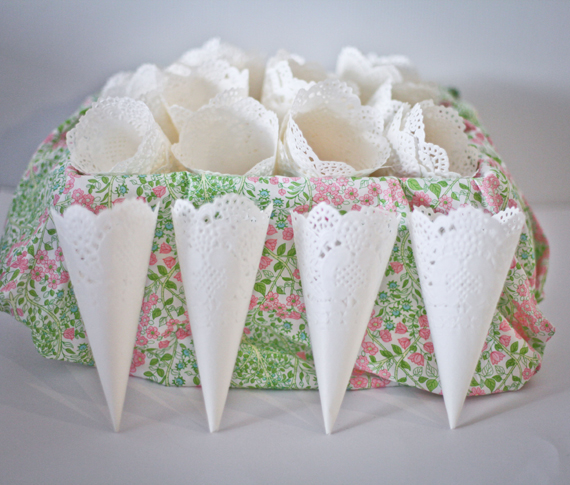 Above is evidence that I have in fact been crafting (if anyone thought I was taking a lazy few days off work… which would, of course, be lovely!) Doily cones that will be filled with rose petals or confetti for throwing at us after the ceremony (haha).
I also had my second wedding dress fitting in Melbourne on Monday and it's coming along beautifully. The gown is mind-blowingly stunning, in fact and as soon as I put it on I got serious butterflies.
My next trip down to Melbourne is to pick it up. EEP! This whole getting married thing is starting to feel very real…
More magnificent morsels:
+ Sunny days and cooler mornings + awesome chats with our wedding photographer (she is AMAZE) + beautiful L'Occitane goodies (a thoughtful gift from Kim) + drinking bucket loads of water + the incredible feedback from my first video – thank you, thank you! + friendship + family time + reading two easy-to-read-but-delightful chick lit books in two days (it's been a while since I've read that much, I heart reading!) + feeling fit and agile on long runs + easing up on myself in a big way + life in general – it rocks!

Angel hearts, what are you grateful for at the moment? Who/ what/ where is bringing you joy, lighting your (scented) candle, tickling your fancy? Why don't you tell us all about it, because when you declare it publicly, you send a message that you're ready for more goodness, and I don't know about you but that sounds pretty damn good to me! Big love and grateful virtual hugs to you all today. x
Image of girls: Ali Mitton for Kustom