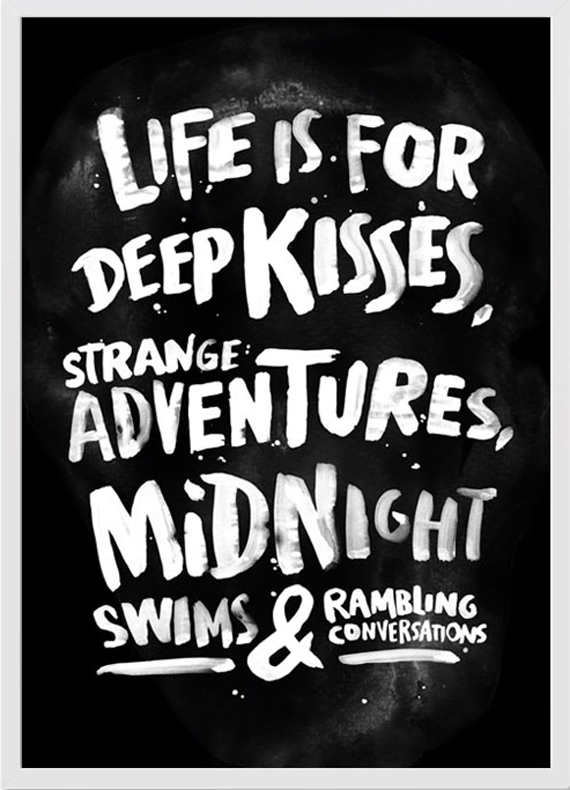 Things are happening. Times are changing. Obviously in 3 weeks I'll no longer be a 'Magahy' in the legal sense (something I'm still bewildered about – having an unusual last name your whole life and then replacing it with something as 'easy' as MacDonald is a funny concept) but on other levels, I'm itching to dive into new opportunities and chase new adventures. Chase might be the wrong word choice actually – I feel like I'm about to "step into" or "become well acquainted" with a new direction career/ business-wise, and whilst I'm going to take the time to nut out exactly what that will entail, I'm excited. And eager.
The truth is, I've really missed writing here. And while I'm being all truthful, there was also a short period there where I didn't miss writing at all. Mojo – gone. Energy – depleted on wedding must-do's and work expectations. A constant stream of productive "doing" meant no time for reflection, or creation, or writing articles that came from a deep desire to help, and while I knew in my heart of hearts that I needed to pull back here to let the wedding take centre stage, it wasn't until I read the below in Danielle LaPorte's brilliant, bold, bombastic guide to kicking ass The Firestarter Sessions, that I truly believed that that was what I should be doing. That I wasn't just making an excuse and my Sagittarian passion-for-new-projects had burned out, never to be salvaged.
Danielle says (on crazy ambition): 
"It's the superhero syndrome: I can do it all! I can squeeze in more hours out of the day, keep up my exercise regime, be romantically attentive, well groomed 'n' stylin', AND launch a brilliant, innovative, substantive product in record time. Nothing will change, I'll just fit MORE in. 
Of course you have to do more. You will need to expand in order to reach new heights. But that capacity needs to be poured directly into your new project, not spread thin among pre-existing obligations and habits. Ask yourself what you're going to have to give up in order to pull it off." 
Gosh I needed to read those words. When I spread myself  too thin, my output is rarely at a level I'm really proud of. Once you jump on board the dizzying merry-go-round of obligation, it can be hard to get off but I couldn't be more grateful that there are (hugely successful) women out there like Danielle lighting the way, dispelling the balance myth, and living that truth themselves.
My synapses are sparking. I'm curious, reading lots, cogitating, looking to grow, plotting. Coming back to me. The soul fire has started to smoulder again.

Autumn Makes Me Happy!
Every year, when Autumn rolls around, I declare my undying love for the perfect days in May and June. It's all about crisp mornings and evenings, sunshine, blue blue skies, chirping birds and not a drop of rain in sight. Just the way I like it – like a long, slow massage for the soul.
(PS: Mother Nature… ahh… I know you've already got the memo, but just a reminder that this weather would be fabulous for our wedding day. Ok, great, yep, I know, just checking.)
Selfish for 27 Days

I'm overjoyed to be a feature contributor to Selfish for 27 days and loved chatting to Susana on Skype last week about overwhelm and the way I go about counteracting that through positive reinforcement, visualisation and a bunch of other tactics.
Unfortunately my video interview is solely for viewing by members of the group so I can't share it here, but if self-care and learning how to nourish yourself so you can go out and live the life you were born to live sounds like your kinda thing, I highly recommend you check out her next event later in the year. Signing up gives you access to this truly wonderful community that hang in the Facebook Group and I'm loving all the updates on the "selfish acts" people are undertaking. Just reading them fills me up.
Thoughtfulness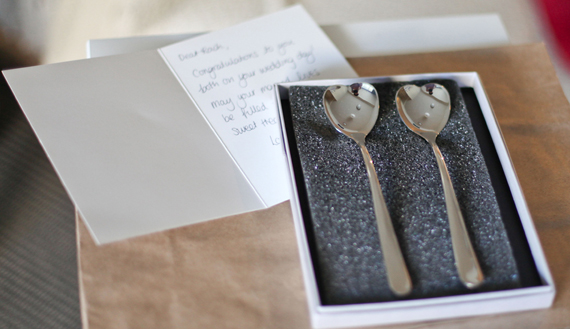 I was totally blown away to receive the above wedding gift from Serena from Pretty Fluffy (who I've been lucky to meet through this blog) as well as a beautiful card wishing Ramai and I all the best for our life together. So generous, so incredibly thoughtful – and it really made me think about how much a gesture like that means.
While we're on the topic of thoughtfulness, as always, deep gratitude to you all for your emails, comments and lovely words about our upcoming nuptials. I've loved sharing this experience with you all via the blog and I feel like on the day I'll have not only the people standing in front of me sending their love, but also the support of all of you here, and that is one hell of a special feeling.
New Bits & Bobs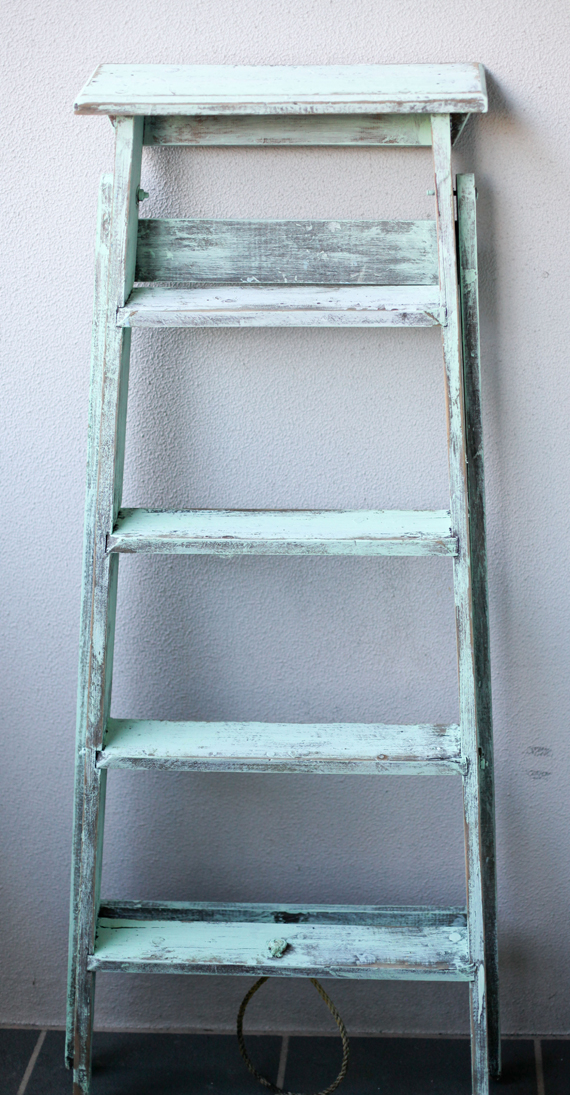 Purchased the cutest new ladder from Reinvented Treasures at The Village Markets last week. Rustic charm for the win!
My affair with neon continues. Loving cute online store BLANK and all their lovely paper goodies.
My other affair – with Glasshouse candles – also continues with Sassafras, which "captures a delicate blend of blackberry and tea rose, with a hint of jasmine." Yum… and would you look at that gorgeous floral packaging!
Short but equally as special:
+ Being spoilt with a 3 hour pamper package voucher (thank you Ramai!) + finishing up at work this Friday (woot woot!) + finding an awesome (brand new) orange rug at the op shop + Kikki.K + silverbeet + making a mock up of our wedding arch with my family and cracking up laughing the whole time as we marched around the yard with giant sticks (we're strange!) + my wedding dress – looooooving + excited messages from friends, I have a feeling our wedding is going to get C-C-CRAZE + watermelon + clarity + the beauty of LOVE.
Mantra of the week (inspired by the sensational Gabby Bernstein): "This or something better."  
Righto superstars, since we missed last week I reckon you'll have LOADS to share this week so tell me: what's making you happy of late? What are you thankful for? What pleasures/ treats/goodies have you treated yourself to? Share away! x
Image: We are Yawn