It's been a bit of a wild week. When I say wild, I mean a bit unbalanced (that is, too much work and not enough play) but it's thrilling the pants off me that the proverbial light at the end of the tunnel is now visibly twinkling up ahead.
I've been go-go-go since I was born the start of the year, and my body (brain) is definitely calling for a halt in pace, which means lessening my social commitments, checking and responding to emails less frequently and flexing my 'no' muscle more (eep!).
I've been thinking a lot about this "always on" existence we've created for ourselves online and how we tend to throw ourselves in so fully that the distinction between "enough" and "too much" becomes completely blurred. The marker is constantly moving and I've noticed that I'm very good at keeping commitments to other people (exceptional in fact, I rarely flake) but when it comes to myself, I often say one thing and do another.
Me to Ramai: "I'm not going to touch the computer tomorrow. Day off. Let's get out and about, do something fun, yeah?"
The next day: "Oh wait, I can't anymore actually – I have to do this and that and if I don't get this done this morning it won't get done and I'll be behind and… GAH."
Do you do that as well?
Look back over the last month of my life and taking stock, I've decided to declare the next few weeks No Additional Stuff weeks, and for me, that means just getting what I NEED to do done, and giving myself some time off in between. It's so, so necessary. I always know when I'm veering off into "too much" territory because I dream of taking off on an adventure and getting away from it all constantly – which is sort of where I'm at now. I haven't had a proper holiday since last April so I'm champing at the bit to get away and feel/ touch/ see/ do rather than work/ push/ think/ plan.
Complete immersion is most certainly calling my name. What about you?

Now onto brighter, shinier things, this week has had plenty of highs and I'm going to tell you about them all below. OH. YEAH. I. AM.
The Village Markets Bloggers Breakfast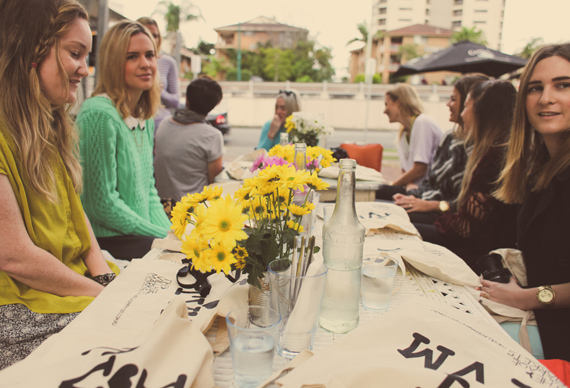 On Sunday I joined a bunch of gorgeous Gold Coast bloggers (Lori from Eight. Ten. Ten; Jas from Fizzle Out; Liss from Daydream Lily; Ally from Unknown Pleasures; Jess from Konstantinos; Sammi from Chase Dakota; Sophie from Peppa Hart Bride; Carly from Mumma Electric) and our hosts, Marissa and Sarah from The Village Markets at Commune for a chilled out morning of eating, chatting, wandering and shopping.
It's so lovely to get out from behind the computer screen sometimes and catch up in person with these talented – and HOT! – gals. We also got a cute little TVM tote filled with goodies (one can never have too many totes). Big thanks to TVM for hosting us!
Delightful Dinners
Indonesian cuisine. Wine. Flow. A rad group of friends. The perfect ingredients for a relaxed, stimulating Saturday night, really.
Lovely Words About Our Wedding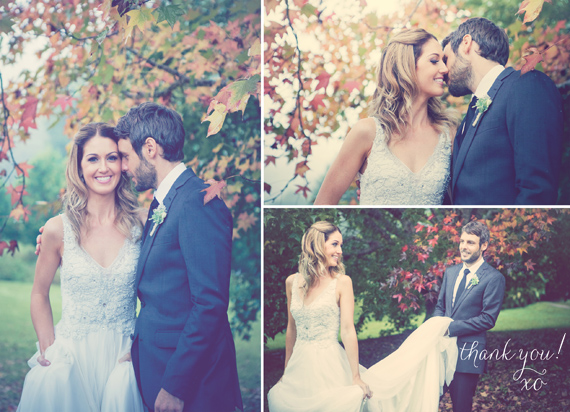 You guys. Seriously. You melt me with your shimmering, enthusiastic, heart-STEAMING words of kindness (because 'warming' just doesn't do your generosity justice). Thank you x infinity for being amazing and for joining Ramai and I as we relieved the experience through the visuals. Muchas gratitude.
* Just on our wedding, I'm aiming to have my final post on all the fabulous details up tomorrow or Friday, so keep an eye out for it!
Health Reset
Dum, dum, dum, DUUUUM! It's time. I'm embarking on a month-long complete reset/ overhaul/ whatever you'd like to call it and I cannot wait.
I'll share more info on what I'm doing in a subsequent post, but let's just say I hope the glow factory is primed to send some serious GLOW my way. I'ma ready!
Animal Encounters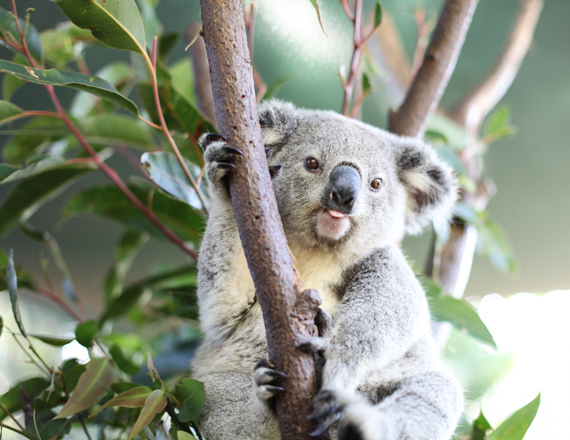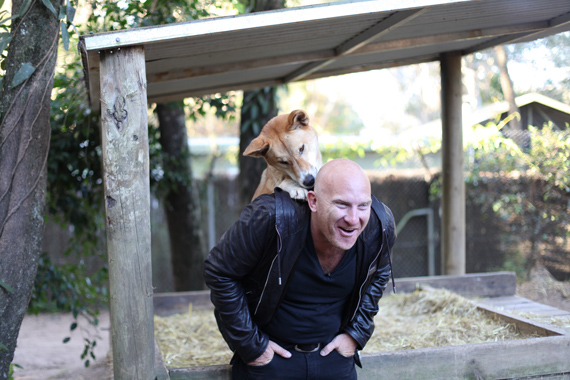 I've decided I really need to get out of the office more. I used to spend a huge chunk of my time out and about with media when I was in PR, but changing to a digital role at work has resulted in me being chained to the computer a little more than I'd like of late (can you sense a recurring theme?!)
Yesterday I unshackled myself and met up with Aussie celebrity chef Matt Moran (ARIA owner/ Masterchef dude), who is travelling around the country visiting tourism businesses that have been given awarded a particular accreditation. In a nutshell. I won't bore you with the details.
'Twas a great day, playing with koalas and dingoes and getting swooped by FREAKING HUGE WEDGE TAIL EAGLES (oh wait, that was just me) at Currumbin Sanctuary. I'm pleased to report that Matt is an awesome guy – very down to earth and genuinely appreciative of the opportunity to get out and meet passionate people. Super refreshing.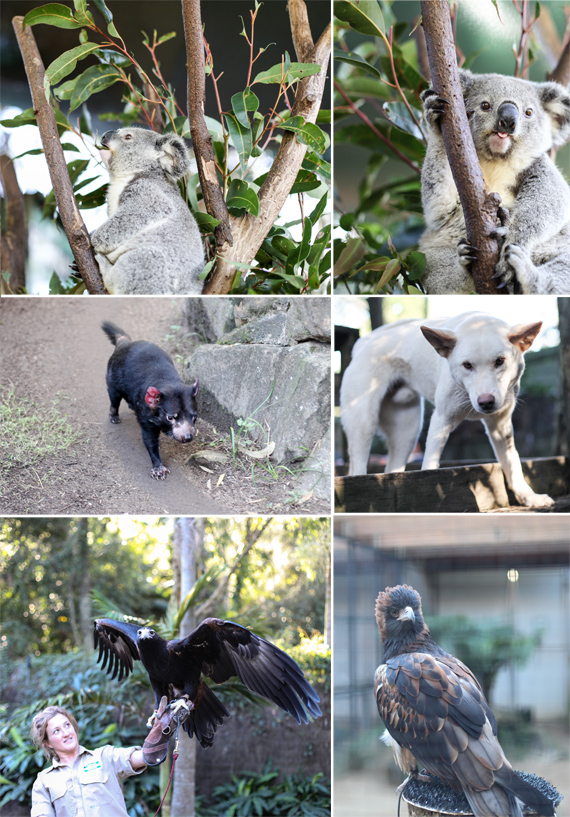 New Books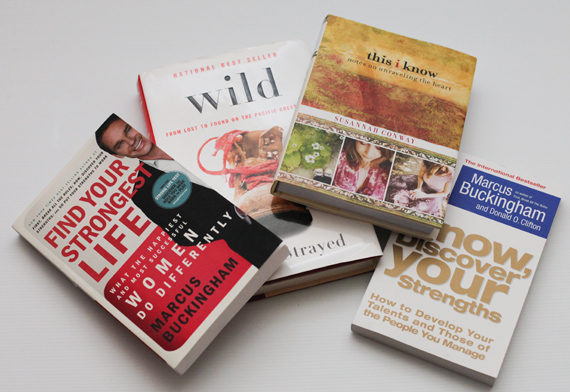 We all know I'm a major book fiend, and I've been adding some more goodies to my collection over the past week. Hanging to dive in once life settles down a little (that time is coming, right?) I wonder if there's such a thing as a 'Reading Holiday?'
Little bits o' loveliness: 
+ A lovely tweet from Tara Sophia Mohr (someone I really admire) saying I have a gorgeous site (!!) + pulling together a guest post for one of my fave blogs + thoughtful gifts (thanks so much Steph!) + booking my tickets for the Problogger conference + money flowing in (as opposed to out, as it was for the first 6 months of this year thanks to the wedding) + that point where a friendship deepens, vulnerabilities are shared and it feels like your soul has been fed the best meal it's had in… forever.

So lovers, it's a bit rainy and kinda ugh outside today so let's counteract that by sprinkling some sunshine around the web! Tell us all about the magic unfolding in your life right now – no matter how small, big or otherwise. What are you thankful for?
Images: Alkaline Sisters | Nike