The past week has whizzed by at the speed of light and I can't quite fathom that it's Wednesday again, can you?
Let's launch right in to the love-fest babes, I'm juiced up and ready to rumble!
Clarity + MyGoodness Wellbeing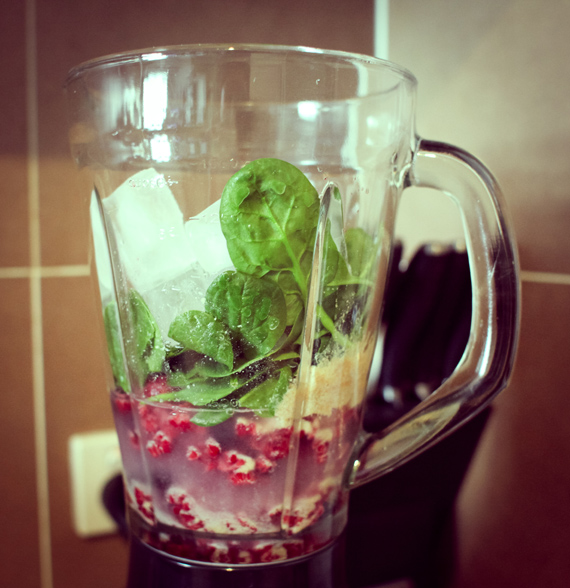 I'm on a health kick (can you already tell?!)
For the past week, I've been on the MyGoodness Wellbeing health program – a simple-to-follow, super gentle two week detox lovingly created by my friend Layla Metcalfe. Lay is a Sydney-based naturopath and all-round legend who is seriously awesome at what she does, and as soon as I attended her information night up here on the Gold Coast a month or so ago, I was IN. My body was literally begging for it.
The program is centred around clean, wholesome food and I've found it exceptionally easy to follow (big claim I know, especially coming from someone who normally sits and thinks about what she can't eat all day when she's following these plans). But honestly, it's been easy, and I haven't been hungry at all – probably because the program is less of a detox and more of a lifestyle plan.
Both Ramai (who has joined me) and I have been loving the fact we're back to the way we used to eat, before the wedding and the subsequent stress and extreme busyness came along and threw a spanner in the works… and sugar/ wine became our besties.
What We're Eating + Drinking 
1 // We start the day with a splash of apple cider vinegar in warm water.
2 // Breakfast is a smoothie with frozen berries, a liver detox supplement (powder) provided as part of the program, some ice cubes, water, spinach leaves, chia seeds. This fills us up until about 10:30am (and we get up at 5:15am every day, so that's pretty damn good!)
3 // After breakfast, we take this (pretty ugh) green powder in water. This is the only hard part, and I've found the best way is to shot it down, holding my nose. The upside though is that this stuff makes you feel like you're on a high, it's seriously brilliant once you get past the taste!
4 // Morning and afternoon tea are either nuts, rice cakes, vege sticks or fruit (limit is 2 pieces per day, eaten in the morning).
5 // Lunch is salad and protein – with brown rice or quinoa if desired. The aim is (at least) one big salad bowl a day.
6// For dinner, we've been eating things like tofu and soba noodle stir fry, veggies roasted in coconut oil, chicken – for me, tofu for Ramai – and lentil soup with greens. And so on.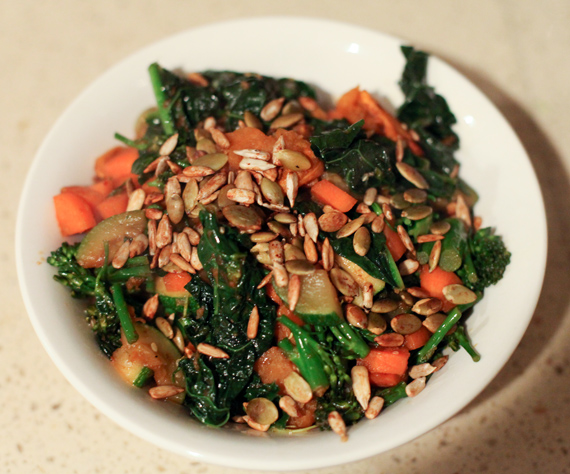 A Few Things I've Noticed
1 // My cravings for chocolate are essentially gone. I was eating chocolate daily before starting the program (yes, really) so this is kinda huge.
2 // Sweet things seem REALLY sweet to me now. Ramai, the cute husband he is, made me a smoothie the other morning for breakfast and thought he'd use up some apples we had in the fridge, so instead of water he made used fresh apple juice – and I couldn't drink it. Granted, they were the sweet Pink Lady apples, but… arghh, my tongue is doing that weird salivating thing just thinking about it. Too, too sweet.
3 // Removing alcohol has been the biggest one for us. We're both not big drinkers these days, preferring just a glass of wine or two on a Friday/ Saturday night, but after the wedding we had quite a few bottles leftover and it became very easy to have a sneaky wine on a Monday or Wednesday night. Or most nights. I started to find even one glass was leaving me foggy-headed the next day and since cutting alcohol out completely, I feel a bajillion times better. Moving forward: wine will be a treat for once a week or once every few weeks I think.
4 // And finally, the best part is having truckloads more motivation and oodles more energy. The weekend just gone was one of the most productive weekends I've had in a long time, and I know, without a doubt, it's diet-related.
New Goodies
And now for the part where I totally contradict myself!
Alright so I know I've just said how great non-drinking is above – and it still is – but when you're given a $200 voucher for BWS bottle shop, there's not much else you can buy than… you guessed it… alcohol.
We have a little bar set up at home that we add nice bottles of liquor to occasionally (you never know when someone in desperate need of a cocktail will drop by) and I'm thrilled that I was finally able to get my hands on some Crystal Head Vodka to add to the mix.
I'm sure you can guess why. The bottle makes a pretty sweet decoration, don't you think?
Other new purchases:
Corals and "soft neon pink"  are playing an important role in my life right now, as you can see above, and below, check out my lime-green-and-grey lululemon running singlet – another colour combo I'm crushing on at the mo.'
(Big hi to Elizabeth at lululemon if you're reading!) 
Vision Boarding
I went on a vision board bender over the weekend and created 3 brand-spankin' new boards to stick on my shower screen (I stick them on the glass facing in so I can look at them every morning and last thing at night).
One is for visionaries I want to connect and work with, one is for my income/ blog/ home/ general big life dreams and the other is the travel board above. Vision boards work, peeps. They seriously do – in fact, there's something on mine that is already in motion, after 2 days.
Are you a fan?
Sunsets + Springtime
I know it's not technically not spring yet but it's a-coming. I can feel it… coming in the air… toniiiiight. Yes, Phil, I can feel it too.
On Friday after work, I drove straight to Burleigh Point and sat there marvelling at the place I'm so blessed to call home. As I hung out on the grass by the water, staring at the beauty before me, a stand-up paddleboarder moved aimlessly across the ocean, slowly and deliberately gliding, no doubt soaking in the sunset just like I was. Groups of friends lazed around on blankets laughing and sipping wine, guys skateboarded down the hill behind me. Kids played.
It was pure bliss and I lost myself in a string of beautiful moments. I'm not sure how much time went by as I ran through my gratitude list – punctuating each blessing with a silent 'Thank you' – but all I know is that I was lifted. I floated back to the car, heart soaring, deeply content.
Friday afternoon was a stunning reminder that it's the simple things in life that really get us, right in the sweet spot.
A Fun Giveaway!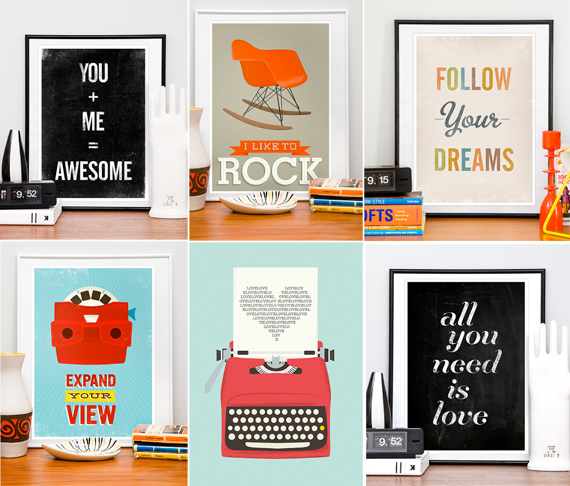 Now for the fun part!
See the gorgeous graphic prints above? They were designed by the super talented Jan from one of my all-time fave blogs Design Attractor (you'll lose hours on this site, believe me – BOOKMARK IT) and the good news is Jan and I have teamed up to give you a little gift. Hooray!
I'll be randomly selecting 2 lucky readers from the comments below to win 1 x A3 (or smaller) print each. The winners can choose whatever print tickles their fancy from Jan's ReStyle by handz Etsy store.
If you want to be in with a chance, simply:
+ Like ReStyle on Facebook
+ Like In Spaces Between on Facebook
+ Leave your gratitude list below (yep, just like usual – you can throw in a mention of which print you love the most if you want to).
It's that easy. I'll announce the winner on Facebook on Thursday 16 Aug so be sure to check in tomorrow.
UPDATE: Congrats Indra + Jazziefizzle, you are the winners of the prints!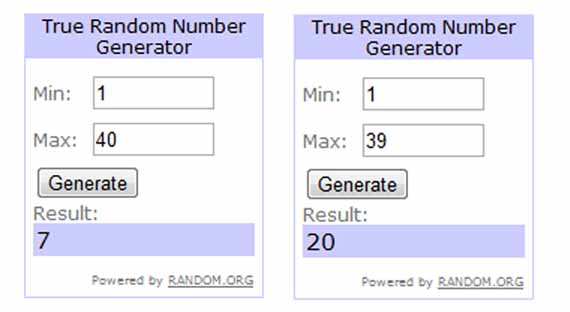 Shiny snippets:
In case you missed it, my interview here + writing lots + hanging out with my bro + Skype calls with my babes + intentions to manifest a bigger home + exciting news + my incredible husband.
Your turn, sunshine: How are you feeling this week? What's put a skip in your step?