I've been doing some 'Big Picture' thinking lately and lovingly putting all areas of my life under the microscope to see what's aligned, what's out of whack, what I'm working towards, what I want to create and as I mentioned in my newsletter, how I want to feel.
I love diving deep with self-examination and I'll write about my intentions for the rest of the year on a separate post, but I want to mention here – as a prelude to that post – that I think it's so important to do these regular "check in's" to see how satisfied you are with the various areas of your life. It can be a simple or detailed as you like – rank the key areas of your life from 1 – 10, ask yourself which ones need a little TLC and decide what action is needed to bolster the lowest ranked areas. Review, celebrate (your accomplishments, how far you've come) and clarify.
To give you a personal example, I'm not 100% satisfied with the 'health' area of my life at the moment, because being satisfied means cooking nourishing meals most nights of the week, eating salads for lunch daily and exercising/ moving my body in some way every day. They're all out of alignment currently, and I gotta tell you, a lot of it is due to taking on too much work. I've let work barge its way in and take over, and without shining a light on this energy leak, it would have been very easy to coast along 'as is,' feeling sub-par and kind of off.
Thankfully, it all comes down to making a decision to change what's not working. 
Today – and every day – I want to remind you (and me) that:
The time is now. The place is here. What comes next is totally up to you.
You deserve happiness, you deserve to be fulfilled in every area of your life. Look at your stories – who told you that nothing comes easy, that you have to sacrifice everything for your big dream?
Dialling down your power doesn't serve anyone, beautiful. You're a conduit, a high vibin,' miracle magnet and YOU are in control.
And like the poster says, amongst other things, why don't you go out and read some fine books and kiss someone who thinks you're wonderful? Because you know what? You totally are.
Musings and pep ups aside, there's been lots to get excited about this week so read on to discover what's been lighting up my life of late…
Cosmo Bride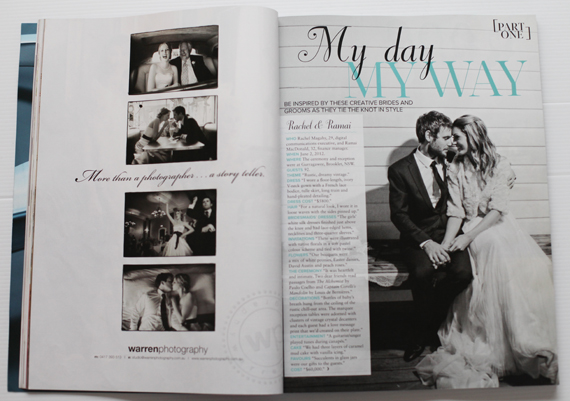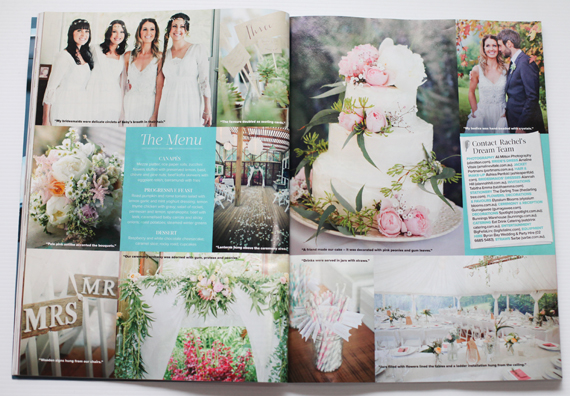 Look! Our Big Day, adorning the glossy pages of Cosmo Bride!
Super thrilled to have our wedding featured in the Summer edition of the only wedding mag I ever bought when we were going through the planning process. Definitely one to show the grandkids one day, eh?
Holidays
While I was in Melbourne, my hunk of a husband tackled three tasks that I have been procrastinating on hadn't had time to get to – booking our honeymoon (Italy, we'll be seeing you in May 2013!), locking down a five day getaway in Byron Bay for my 30th next month (my party will fall on the Saturday of said getaway) and on a less-exciting front, cleaning out the fridge.
Whatta man, whatta man, what a mighty good man.
Guest Posting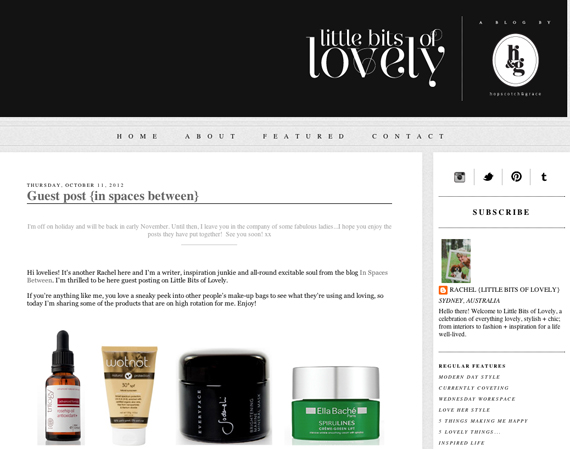 My name twin Rach from Little Bits of Lovely invited me over to her site last week to share the beauty products that are on high rotation for me right now. Head over for a peek inside my beauty cupboard.
Daily Inspiration
Don't you love when awesome people create just the thing you've been waiting for? I was stoked when I heard Dani from Positively Present had released a shiny new offering, Stay Positive – a beautiful book loaded with every day reminders and musings for magical living. All 365 days of the year are covered and it's broken up into monthly themes including Relationships, Self-Love, Motivation (and more).
This generous, uplifting offering has certainly brought me joy this week and I know I'll be referring back to it many a time. One to leave on the desk at work, for sure.
Thongs!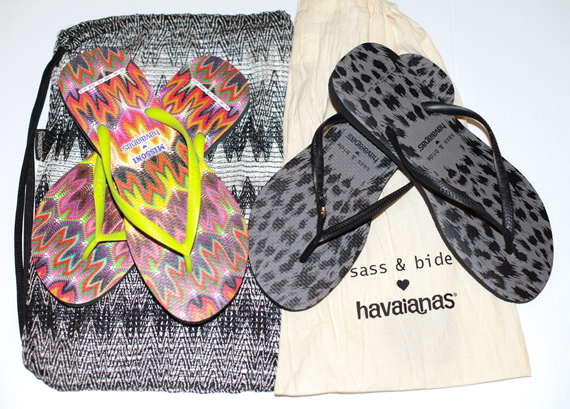 And not that type of thong, my American friends. No one loves thongs that much… except maybe Sisqo.
One guess what I'll be living in this summer?
Mexican Beach Blanket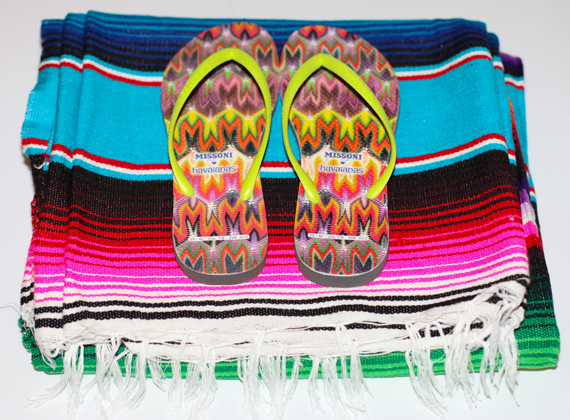 Speaking of summer and to continue the colour theme, our new Mexi beach blanket arrived yesterday from a fantastic company I discovered recently, Hammock Heaven (website + ebay). I've been chatting with the owner Ana over email and she's a total sweetheart. Good service makes all the difference.
I adore pulling this post together every week. I've said it before and I'll invariably spout it off 'til the end of time – drawing attention to the goodness that exists in our lives is so incredibly powerful. 'Things' become more than just a purchase, they represent something that adds beauty to our world. 'Words' become more than words, they become sustenance for our soul. A sunny day is more than 'just another day' – it's something to be marvelled at, a blessing to be celebrated.
Find the joy in a smile from the stranger at the supermarket or the good news shared by a friend.. and of course, get your list happening in the comments below. I'm hanging to hear what's rocked you this week!
Image: rocketrictic