Today's Making Me Happy is delivered in the form of a "catch up" video where I fill you in on what's been happening in my world (and head) of late, along with a little exercise for you to take part in (never fear, it's super simple).
A couple of other little things rocking my world…
A Day at the Beach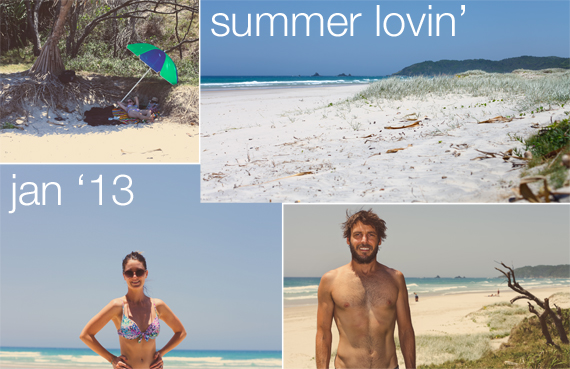 After a massive week, Ramai and I jumped in the car and took off down to Byron for the day on Sunday, where we read, lazed around, swam in the ocean countless times and took photos of ourselves looking slightly awkward/ strange, as evidenced above.
Fun times all round! Summer, I adore the pants off you.
This Affirmation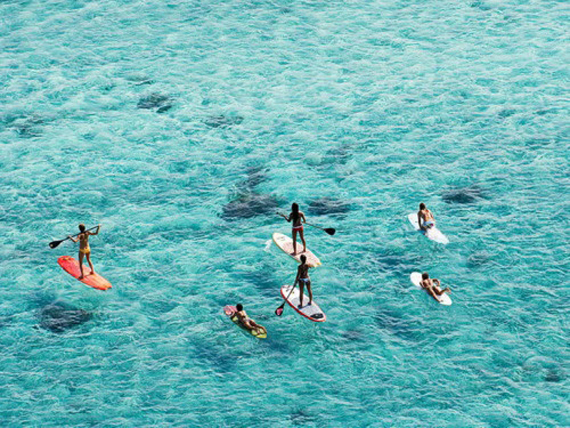 In the infinity of life where I am,
all is perfect, whole, and complete. My life is ever new.
Each moment of my life is new and fresh and vital.
I use my affirmative thinking to create exactly what I want.
This is a new day. I am a new me.
I think differently. I speak differently. I act differently.
Others treat me differently.
My new world is a reflection of my new thinking.
It is a joy and a delight to plant new seeds,
for I know these seeds will become my new experiences.
All is well in my world.
I've got these inspiring words from Louise Hay Blu-tacked to the wall behind my computer. Doesn't that just make you feel gooooood inside? All is perfect, whole and complete. 
I also saw this somewhere recently and can't for the life of me remember where I found it, but I'm a huge fan: Meditate Daily. Rest weekly. Retreat Monthly. Vacation Yearly.
SO MUCH YES.

Short and sweet from me today lovers, but I'm hanging to hear from you. As I mentioned in the video, jump in the comments below to share the ways you plan on making your life easier in 2013!
Image: SG Nowhere Man