I walked in the door earlier and the first thing I said (in my head) was "Now, THAT is what I needed."
I've been craving some "real life" person-to-person contact over the past couple of weeks, and a spur-of-the-moment catch up with some of my former colleagues/ very good friends for lunch delivered in spades.
Working from home and spending way (way) too much time on the computer of late has taught me a bunch of things about myself, but the biggest one is that for me to feel my absolute best, I must venture out from these four walls to fuel up on the type of energy you receive when you hang with people in the flesh.
I adore my alone time and energise in a softer, different way when I'm meditating and journalling, but I'm definitely not shy in saying that I also need ze people. Ze awesome people! The ones I can hug and kiss and look in the eye when I'm sitting right next to them!
I'd make a terrible hermit. I'm also an ENFP, a Sagittarius and The Enthusiast (7) on the Enneagram, which pretty much explains things.
As of right now, consider Operation Socialise More: in motion. And without any further ado, let's jump into this week's love list!
From Earth & Water (or, The Best Raw Cafe Ever)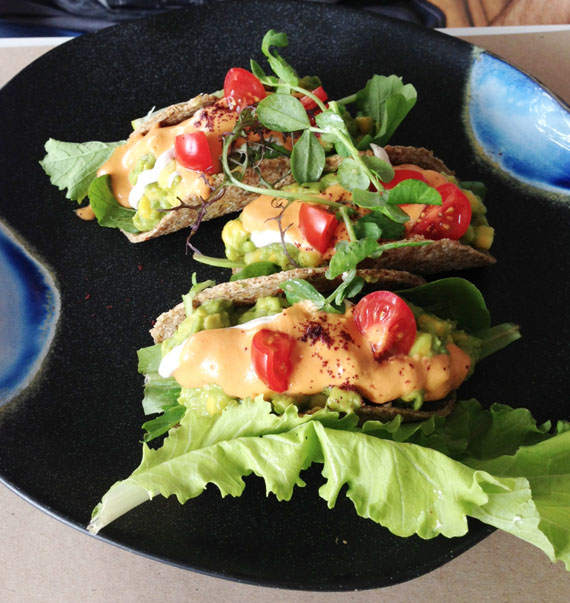 One of the best discoveries I've made recently is the existence of the "bigger, brighter, better" version of one of my fave local eateries From Earth & Water… although it did come with a duh moment. I've been grieving the loss of this place for months (after the old space closed down) when it fact it had just moved up the street and 'round the corner.
Yep. Major duh.
Alas, the raw flaxseed tacos and I have been reunited like long lost lovers and the affair is back in full swing. Yum.
I Love Lamp
Himalayan Salt lamp, to be specific. It's good for the soul, this thing. Do you have one?
Skype Dates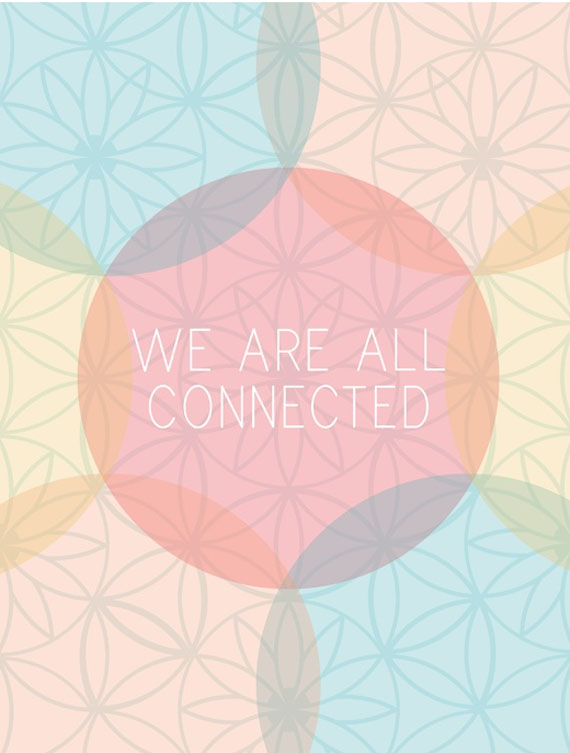 I love taking things "further" (in a non-creepy, totally awesome way) by chatting on Skype to my online babes, and this week I've had the pleasure of connecting for the first time on Skype with Candice from Co-Inside, who is absolutely divine, as well as being interviewed by Kirri from Kirri White Life Coaching.
I also squeezed in a chat with gorgeous Connie from ConnieChapman.com.
The number of awesome women I've connected with through this blog never ceases to amaze me!
Raw Addiction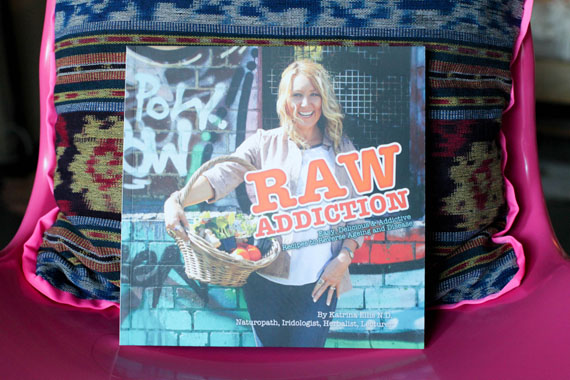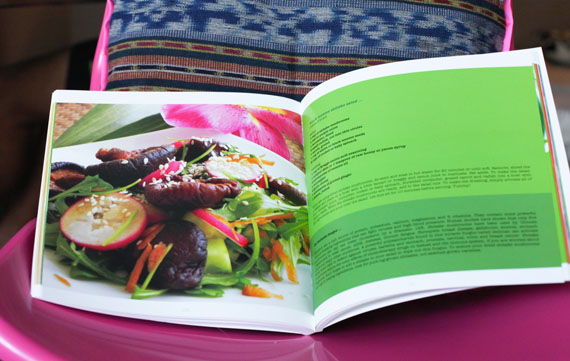 I was pumped to find this recipe book by Katrina Ellis waiting for me at the Post Office and have been drooling over the food inside ever since.
If you haven't come across Katrina:
12 years ago Katrina was exposed to a deadly toxic chemical and within three months, faced the toughest challenge of her life when she was told that she had a rare and aggressive form of ovarian cancer.
After several misdiagnoses, the cancer had spread throughout her body and she was advised that surgery followed by aggressive chemotherapy was the only chance to extend her life. Because of her experience as an international naturopath she opted for a combination of orthodox treatments and complementary therapies. Against all advice, Katrina opted to stop chemotherapy.
Using her knowledge as a naturopath, she employed healthy organic raw foods, herbs and the power of her mind to heal her body. The doctors told her she would be a lucky girl if she lived past the year – that was 12 years ago.  They also told Katrina that it would be unlikely that she would have children.  With the help of natural medicine she also proved them wrong and gave birth to a beautiful boy and girl.
If you're into healing, healthy recipes – there are 150+ inside – grab your copy of Raw Addiction here.
Little snippets of lovely:
Yoga and Pilates Barre + deep chats with my ever-wise husband + making changes + listening to audiobooks before I drift off to sleep + honeymoon anticipation (getting closer!) + Fleetwood Mac afternoons.

OVER TO YOU:
What are you celebrating in your life at the moment?
Bonus q: Do you work from home? Do you feel like you need to pry yourself away from the computer and get out and about for some quality face time? I'd love to hear your thoughts on how the working alone set-up works for you in the comments.
Images: Kind Over Matter