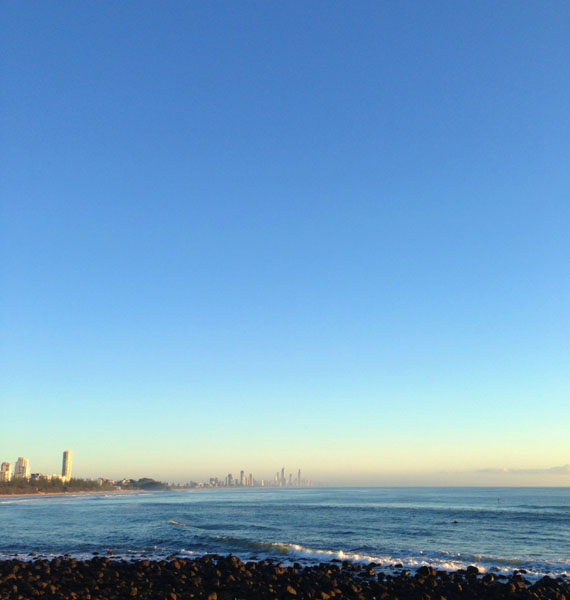 Good morning from the glorious Gold Coast!
Look at Mother Nature showing off today. Autumn seriously rules and I'm full o' beans this morning so let's leap – with vigour and verve – into this week's round-up…
Earth Events
Hugely excited to announce that I'll be part of the Soulpreneurs event being run by Earth Events in Brisbane on 9 May.
It will be my first speaking gig (!!) and I'm BEYOND stoked to be appearing beside these gorgeous women: Julie Parker, Denise Duffield-Thomas and Susana Frioni. Talk about a power panel!
We'll be talking about authenticity and abundance in business and life – tying in blogging and building a biz online, of course – and there will be a big Q & A component as we know there will be lots of juicy q's around living your purpose, following your heart into a business that truly lights you up and everything in between.
The tickets are selling super fast (highly recommend getting in today if you're keen) and you can get your hands on one right here. Would love to see you there, gorgeous.
Running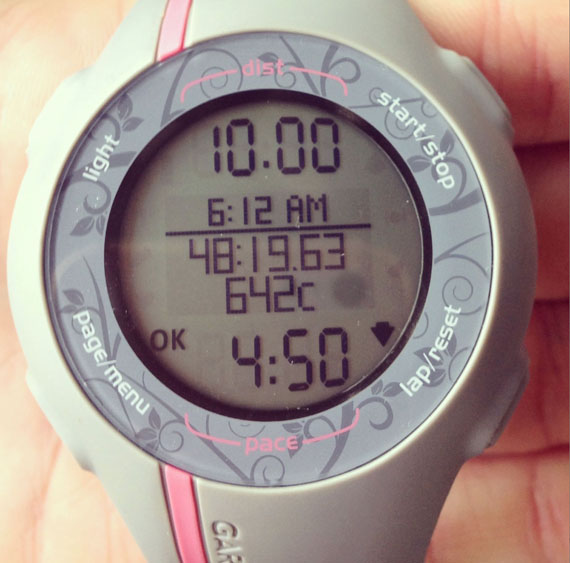 Late last year, I was running 8 – 12 kms on average about three times a week but this year, with my training buddy pregnant, I've been doing shorter (faster) runs without any real consistency to my training.
I've only run two 10km runs since January, so my head nearly fell off (along with my toes, haha) when I ran my fastest ever 10km run yesterday morning, completely randomly.
I said last week on Twitter I'd like to get under 50 minutes for a 10ker, and I did it in 48:19mins. YIPPEEEE!
Moral of the story: run less, go better?
Real moral of the story: shorter, (significantly) faster runs (particularly if you run with a husband who likes to sprint the whole way) DO help. Who woulda known?
Universal Support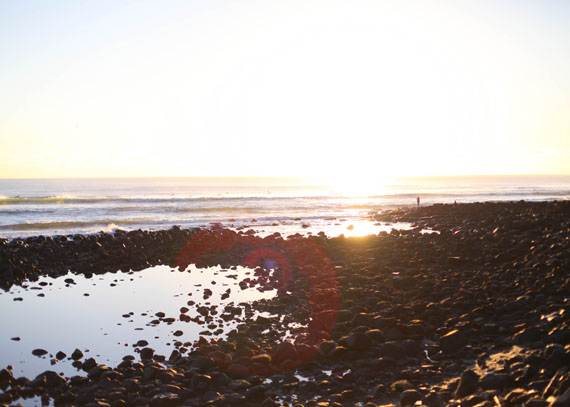 One of my favourite things to do, once I've set a clear intention for something I want to bring to fruition, is to hand it over and ask for support from the Universe/ Spirit/ Guides – simply by saying "I'm ready to receive support for this. Lead the way."
By practicing this on the regular, I've been having some crazy incidences of 'guidance' and receiving just the right messages at the right time. Loads of clarity. A thick 'n' fast 'n' steady stream of reinforcement. I feel open, full of love and incredibly grateful. YEEHAH.
(ps: I learnt about orbs in photos from the gorgeous Amy, and check out the photo I took at the beach this morning).
My Girls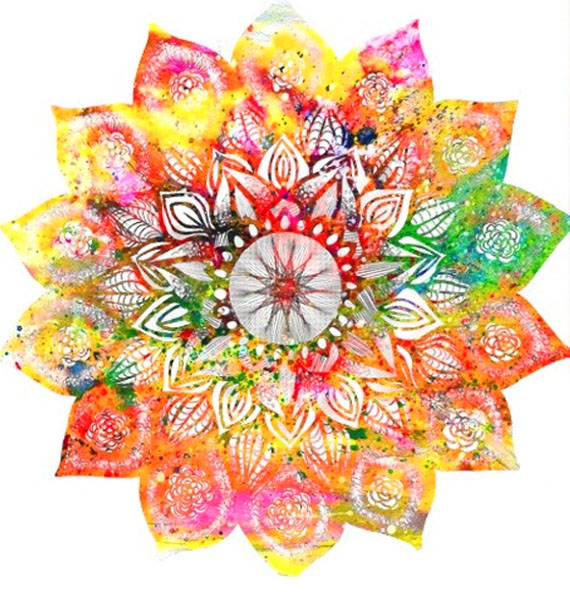 Mind-boggling fact: I've worked with over 50 women since starting my business 4 months ago! Is that INSANE or what? Far out. Refer to the note above. Thank you, thank you, thank you Universe.
Because Skype connections can't be trusted in hotels, I've decided to take a month off coaching while we're honeymooning in Italy/ Switzerland from mid-May to mid-June, so if you've been thinking you'd like to team up with me (I'd be so honoured) before I go away, please drop me a line on rachel (at) inspacesbetween (dot) com and I'll shoot through details on my packages, pronto.

Here's what two of my girls had to say about our time together:
"Before I started working with Rach, I was so lost and terrified. I had ZERO clarity and I didn't know what how on Earth I was going to express my unique voice. I was SO stuck and didn't own my FUN energy and intuitive gifts. I had a handful of coaching clients, but struggling in this identity crisis! I was on my knees begging for help – and Rach literally saved me.
One of her (many) gifts is bringing out the BEST within you. She relentlessly cheered me on and empowers me to step up my game. She made owning my unique, fun, playful energy so easy and simple. Once I truly owned my voice, well … let's say the quantum leaps began.
The results speak for themselves! I have experienced wonderful growthsm both in my personal life and intuitive coaching biz. Today, I am living my dream life and biz! I work with amazing clients who ADORE me for ME, and I have so many exciting opportunities lined up in the future. My coaching schedule is booked out WEEKS in advance! I am so fulfilled and aligned with my life purpose and mission.
Working with Rach is an immense joy, something I look forward to SO much! We SMASH my goals and celebrate huge wins (and do celebratory dances and fist-pumps) ALL THE TIME. The best type of FUN!
After a month of coaching with Rach, my Facebook fans have grown by 1,000, my mailing list increased in size by 300. Another one of her (many) gifts is in creative strategising! One of her beautiful ideas generated me $700 of passive income – in under 48 hours.  I have also tripled my income – YES, all within ONE MONTH of working together!
I highly recommend Rach's services to every gorgeous soul in the world who's passionate about blogging and spreading your message. It's really no brainer that her schedule is booked out months in advance – she is worth her weight in GOLD. There are no limits, and the possibilities are endless with Rach as your coach."
JIA NI TEO | HAPPY HEALTHY ABUNDANT  

"Walking in to my first session with Rach, I had no idea what to expect. Never having had any sort of life coaching before, I wondered if I'd see any tangible results, or if I'd come away thinking, "yeah, but what next?"
I needn't have worried. As a long time follower of In Spaces Between, my goal in working with Rach was to sit down with someone I knew would inspire, motivate and just generally "get" where I wanted and needed to go, providing me with honest, soulful guidance and a few ridiculously well structured spreadsheets to propel me on my way!
I discovered one of the best things about a life coaching session with Rach is that it's impossible not to come away feeling like you could take on the world. Her enthusiasm is infectious, and her passion for seeing big changes in the lives of her clients is one of the reasons she's so good at what she does.
My time with Rach has left me saying, "I can do this!" and honestly believing it's true."
CLAIRE KELLY
Did anyone say "dream job?"
I'd love to work with you if you have the sneaking suspicion there's more out there for you, too.

Gwinganna Seminar
Last night I trekked up to Brisbane to attend one of Gwinganna's lifestyle seminars. The event was centred around movement and the ways in which us modern folk tend to do our hour of exercise (if that), and then sit on our butts all day long – and the detrimental effect doing so has on our bodies physiologically and from a longevity perspective.
One of the presenters, Karl, got us all out of our seats doing Asian Squats, which are deep squats that stretch out all the muscles in the legs and back, and we heard some fascinating research done around incidental exercise and how important it is to move frequently.
Here's to squatting up a storm between clients today!
Extra sweetness:
Deep and utterly fulfilling chats + dinner meet ups at Mandala with our B-School babes (no photo evidence, unfortunately) + one month holiday countdown + eBook writing (watch this space) + when my husband wakes me up by whispering "You're the love of my life"… and I melt + seeing how in love my friends and their gentlemen are (this fills my heart SO DAMN MUCH) + journalling.

Share your stand-out moments – big, small, wonderous – in the comments below! 
Images: Alice is Wonderful | Goodbye Babylon