It began on Thursday night.
Ramai (fiance man) and I met my brother at my parents place so we could exchange cars/ vans (for clarity, the van was my brother's – although owning a banged up white Ford Econovan has always been high on my wishlist) and after jamming – and I mean jamming – two massive wooden tables in the back of said van, we were off.
Second stop: a friend's storage shed half an hour down the road. More jamming of vintage props and furniture, in the rain, in the back of the van and car, and then it was us and the open road once more. Do you ever do that crazy thing where you're driving next to your partner or friend on the highway, waving like a deranged loony – you know, as if you haven't just seen them 10 minutes prior? There was that.

The next day rolled around quickly, which was awesome because WE. WERE. EXCITED. Mainly me, but Ramai a little bit too. Definitely Ramai too.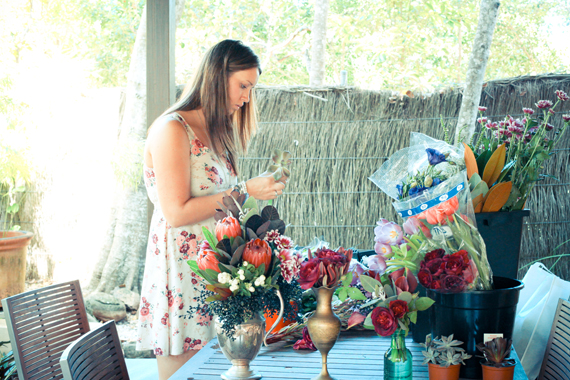 We spent the morning unloading and unpacking Things Weighing Ten Tonne from the car (so much fun! You should totally try it!) and then the amazing Elise Tomlin from Ellysium Blooms, florist extraordinaire, rocked up and got to work making my incredible flower crown (baby's beath and the most divine David Austin roses) and arranging all the gorgeous florals she'd brought along.
Shoving flowers in vases this was not – floristry is seriously an art form and I think the results speak for themselves, yeah?
Meanwhile, Ramai kicked back took video footage (our first attempt at making a video, I'll show you the result once it's all edited up) as I fussed over decorations and then the make up artist who will be beautifying my bridesmaids and I for the wedding, lovely Ashlea Penfold, came over to do my makeup. Ash assists for Rae Morris when she's up this way, and does a lot of the shoots for Element et al, so I knew I was in good hands.
* Can I just say here that we have been so lucky to assemble the most incredible crew for our wedding. Photographer, videographer, make-up artist, caterer – the lot. They're all mega-cruisy but ultra-professional people who are amazing at what they do. Unpack the gush-o-meter, I think we're in love!
Carry on.
After Ash was done, our wedding photographer, the beauteous Ali Mitton arrived and we headed down to the beach out the front of the property for the first round of shots. The weather was ahhhmazing and despite never having done a photo shoot together, Ali made us feel so comfortable that it all felt pretty easy and not all awkward as we thought we might be. The funniest bit was Ramai whispering random things in my ear to "make it natural" – oh, and the dog called Buddy that came up and tried to eat my bouquet. Cute.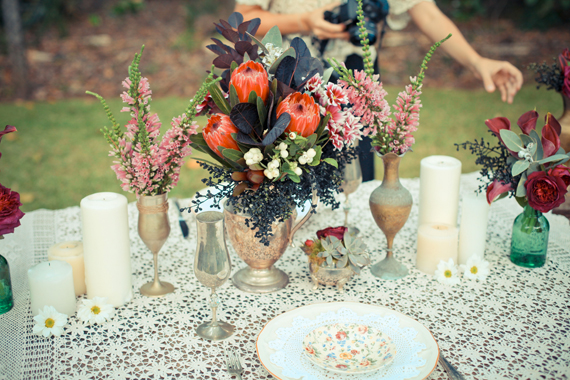 We then headed back to the house and got some more shots there, as well as some pics of the table setting and Elise's arrangements.
I'm dying to see all the photos Ali took (we'll hopefully receive them next week) and you know I'll be sharing them all right here for you guys to see, so hold tight!

The Day Of The Hens Party!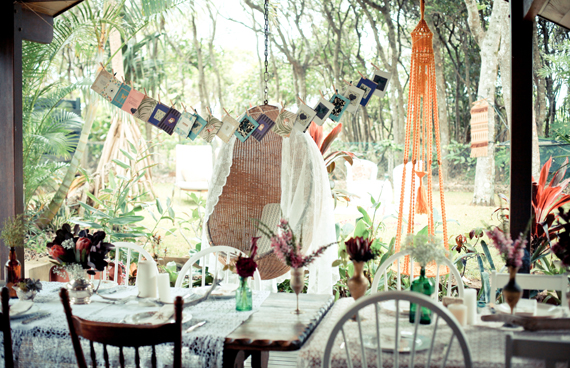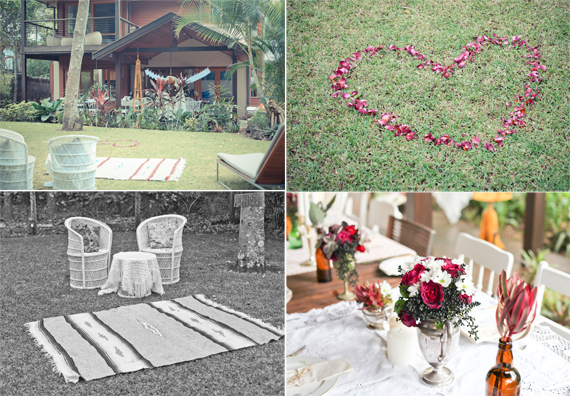 My bridesmaids – Megan, Erin and Jess – had arrived at the house late on Friday and after a wine and pizza (my healthy eating plan definitely went out the window over the weekend) we retired early to conserve energy for what we knew would be a huge day and night. And it was.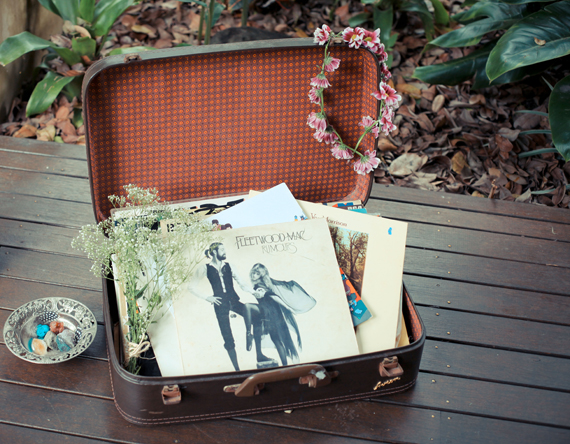 The girls prepared all the food while I did all the decorating and some serious cleaning up before everyone arrived. Actually, it was just like a Spray 'n' Wipe ad – there was stuff EVERYWHERE until about 15 minutes before everyone came at 1:30pm – but by the time our girly crew filtered in, everything was immaculate and we were cool, calm and collected. WIN.
I love that feeling where everything just comes together. I also realised how much of a perfectionist I am when it comes to things looking good and being "ordered" over the duration of the weekend. Major win if you want to hire me to style your wedding. Not a win if you're more in the mess-is-best camp.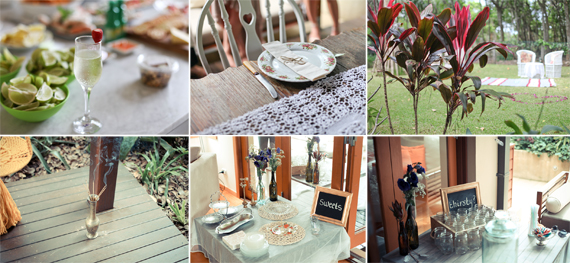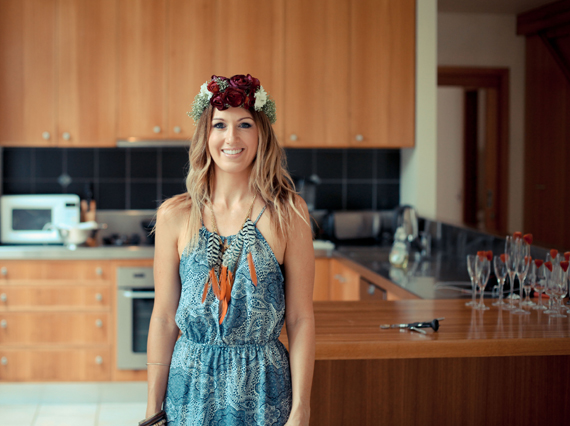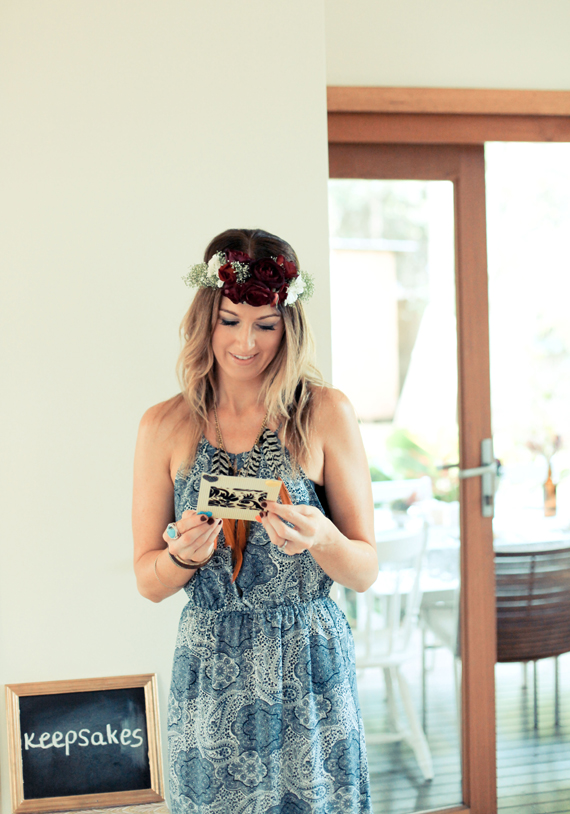 And now for the rest of the day/ night. Let me summarise it in photos and one mega-long sentence for you…
Apple martini's, mojitos, photobooth shenanigans, story time, laughs, jelly shots, laughs, dancing, kola nut (disgusting natural powder that is similar to guarana), WOWSERS, exclamation marks, bent-over-nearly-wetting-our-pants laughs, champagne, way too much food bursting out of the fridge (overprepation – ALWAYS happens!), funny taxi rides, selfies, busting a move on the d-floor at The Beach Hotel and LaLa Land, more drinking, more laughs, staggered home times (not to be confused with 'staggering home').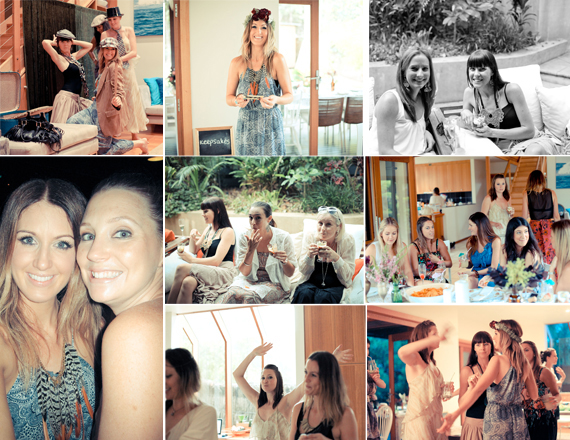 Basically, the best girls weekend evererer. More fun than you can poke a vodka jelly shot at. And not a glow-in-the-dark penis straw/ tiara/ greasy male stripper in sight.
Weekends like that one leave you feeling so utterly blessed for the female friendships in your life, and special mention must go to my glorious, glorious bridesmaids who made my hens do everything I'd dreamed of, and much, much more. Love them so much.
It's a funny feeling having my hens party ticked off the list now actually – everyone keeps saying "Must feel like the wedding is so close now!" but it hasn't really sunk in. I think I must still be high on all that deliciously fab female energy after one of the best weekends of my life, to be honest.

+ What's thrilled the socks off you over the past week? Go on, share your juicy love lists below!