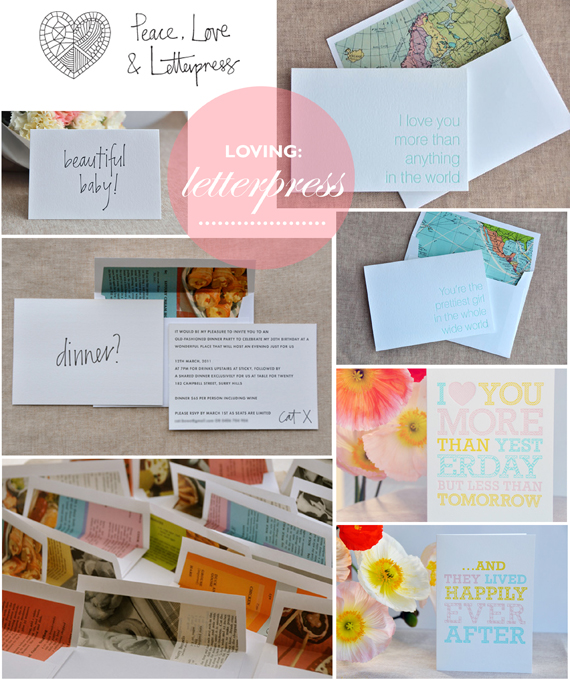 I've got a little (massive) obsession with letterpress so you can imagine my delight when I discovered Peace, Love & Letterpress in Shop til you Drop magazine a few months ago. Head over to their site to see the full range of greeting cards – my faves are the 'Whole Wide World' range with the vintage maps inside the envelopes and the 'dinner?' invitations (as shown above, customised with vintage recipes). Wouldn't you love to find one of these beauties amongst the bills in your mail box?
+ BONUS FOR ALL YOU HARDCORE LETTERPRESS LOVERS!
If you're a bit handy in Photoshop and want to try your luck recreating the letterpress look digitally, look no further than this letterpress effect tutorial on Pugly Pixel. I highly recommend bookmarking this site, the girl is seriously good! Enjoy!