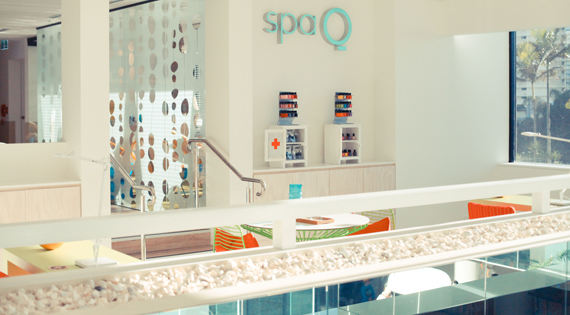 What an awesome weekend!
A week or so ago, I was asked by QT Hotel Gold Coast to come along and test out the new spaQ, which is rather funny considering I've spent the past few years on the other side of the fence organising visits just like these for media.
I've been to QT's Stingray Lounge on a few occasions (you might remember I had my birthday there last year and we hosted the Gold Coast/ Brisbane bloggers meet-up there in January) and have gorged myself silly dined at their ridiculously awesome restaurant Bazaar, but hadn't yet checked out the refurbed rooms or the new spa – both of which I spent some time in over the past two days.
Let's talk through the visuals, shall we?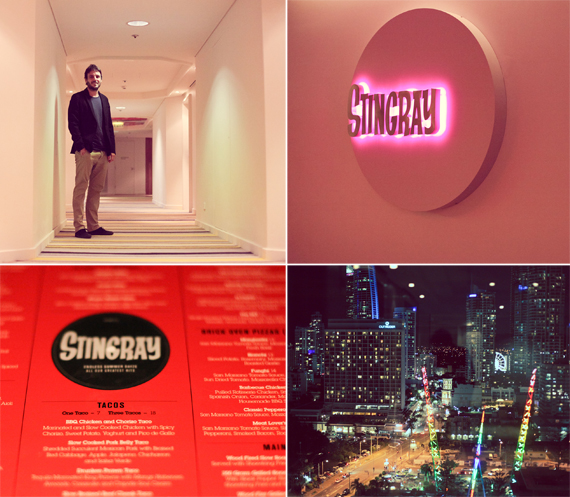 After we checked in last night (homemade lemonade delivered to our room + welcome macarons = major boxes being ticked already!) we ducked down to Stingray for a quick drink before heading next door for dinner at the  property's Japanese restaurant, Yamagen.
Hello cute husband, how do you do?
Yamagen is one of those restaurants that has been around forever, but for some reason, I always seem to forget about when planning a night out so it was a no brainer that while we were staying just upstairs, we'd be checking it out. Japanese is ALWAYS a winner in my books.
Yamagen's a la carte menu had all the usual favourites like agedashi tofu (to-die-for!), edamame, teriyaki beef skewers, tempura vegetables, sashimi, sushi and hearty mains like Wagyu beef. For those wanting something a bit more interactive, you can sit at the Teppanyaki bar and have your meal cooked in front of you, but since it was just the two of us and we were keen to chill out and be pretty inconspicuous, we ordered most of what I've mentioned above (except the sashimi/ sushi/ Wagyu) straight from the menu.
Seriously delicious. In fact – and I almost feel bad saying this – we have a little favourite Japanese restaurant down the road from our house that does an amazing agedashi tofu, and we both looked at each other last night and said "This one's better, isn't it?"
Shhh.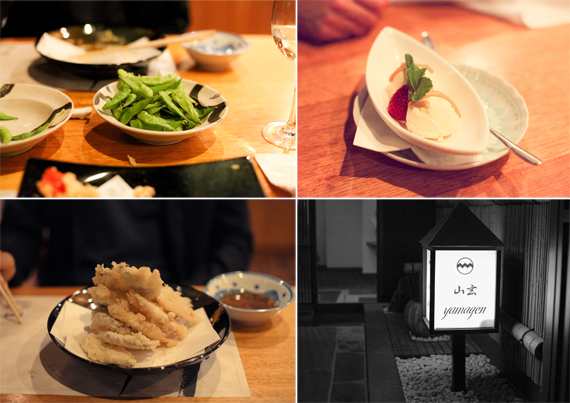 After dinner, we headed back in to Stingray for a sneaky mojito and a spot of people-watching, before heading back to the room because OF COURSE, THE FOOTBALL WAS ON.
Say hello to our Saturday nights during the AFL season. Yes, really.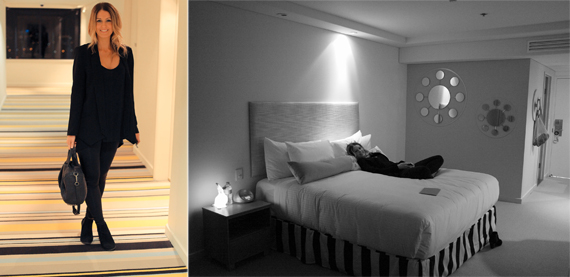 (amazing stripes everywhere)
TODAY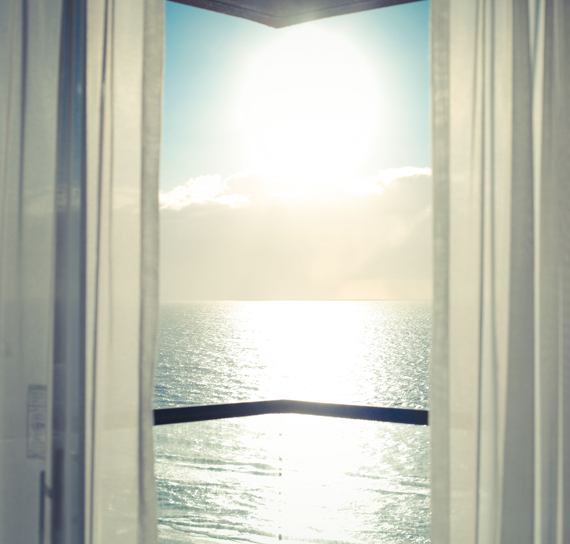 As usual, we woke up early this morning and were greeted with a stunning – if not blinding – view out to the beach. I've said it before and I'll say it again – winter is one of the best times to be on the GC.
I've thought what I'm about to say through and I realise it's a huge call, but the bed at QT was the most comfortable bed I've ever slept in. Hands down. And I don't say that lightly – I've stayed at several Sofitel hotels in my time and they are renowned for their comfy beds, but the one I woke up in this morning was far superior… and of course, I now have a severe case of bed-envy.
Note to self: find out where to get our very own cloud of awesomeness, asap!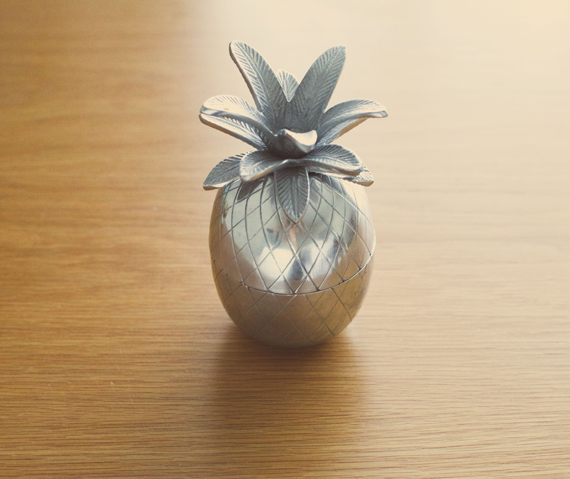 Before our breakfast at Bazaar, I went a bit nuts taking photos of all the rad decor and graphic elements in the room for future decorating projects.
View from the lift area.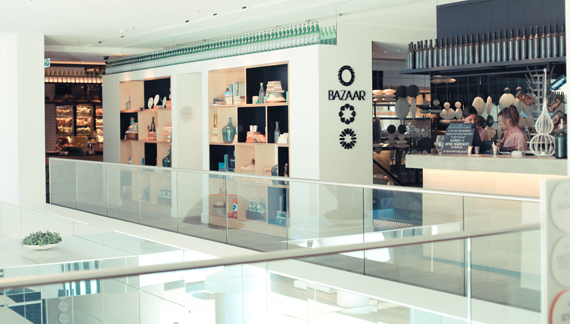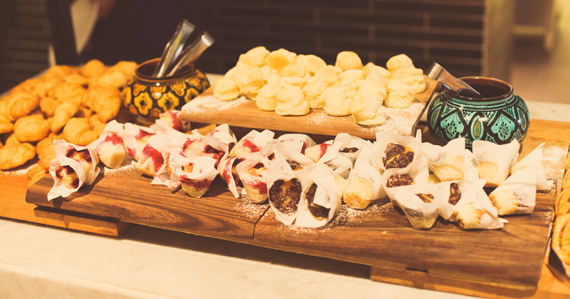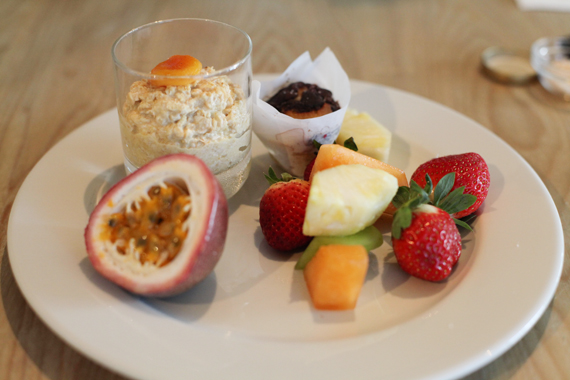 As far as breakfast goes, I'll let the photos do the talking (just know that there was more food. So much more).
And what did I eat? Nutella on toast, this incredible potato bake, creamy mushrooms, aaaaand…. one of pretty much everything in the place. Yep.
STOP. PAMPER TIME!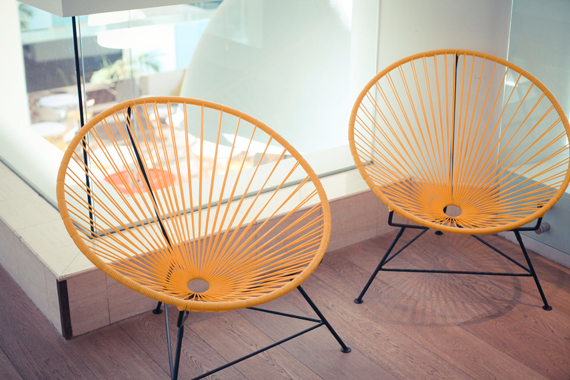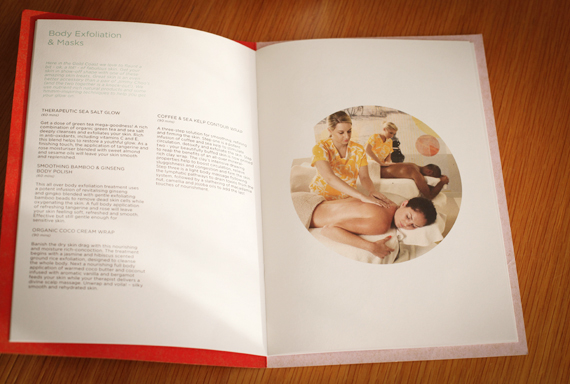 Later today the really fun part arrived – a visit to spaQ, where I was booked in for a oh-my-god-how-divine-was-that?! facial. Not sure if that's the official name of the package, but that's certainly what I was thinking when I floated out the door in my robe and slippers an hour later!
The bathroom. If you can't already tell, yellow features heavily at QT. Fresh, sunny, happy. GLORIOUS.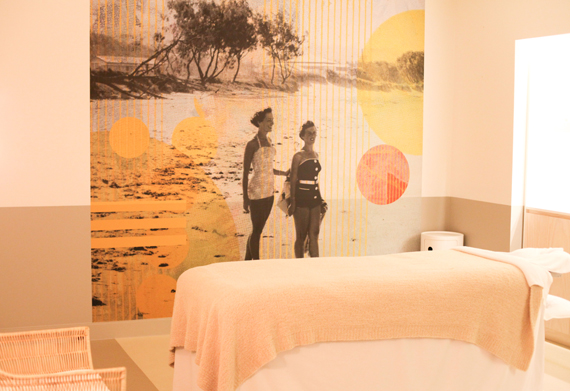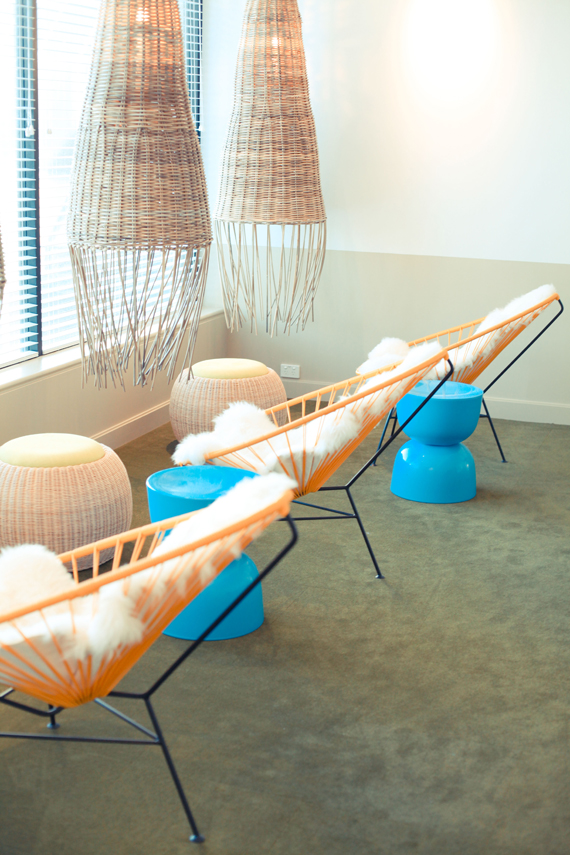 The procedure:
After filling out my details on arrival, I was shown around the spa and taken to the bathroom to get changed into my robe and slippers, before heading to the 'chill-out' room shown in the last image above.
The chill out room is designed with just that in mind, so you're encouraged to grab a cup of tea or a glass of water and lay back and read a mag (I judge venues on the quality of the stash, and can assure you it was top shelf).
Not long after, my lovely therapist Lily came and collected me and it was time for a peppermint foot soak/ exfoliation so we could chat about what treatment I wanted and what I hoped to get out of it. All sounding amazing by this point, as you can tell. I've got super tight muscles all through my back and shoulders at the moment and was keen to relax and unwind so I went for a hydrating facial. What ensued was an hour of pure, unadulterated bliss, and for the first time ever, I almost fell asleep during my treatment.
What I loved:
+ All the products are natural and custom-blended for your individual requirements – for example, Lily used a deeper exfoliating product on a small patch on my forehead and around my chin to really "get right in there." The products are all also made with active plant extracts, which means they smell absolutely beautiful and do what they need to do, gently.
+ The rooms are really light and airy – a nice alternative to your standard spa – and if the overdone "trickling waterfall sounds" CD drives you a bit bonkers like it does me, you'll be pleased to know the tunes are as funky and fresh as the decor. Hooray!
So that was our "mini-cation" – a genuinely fun and relaxing weekend, just up the road from home.

Have you ever been to QT?