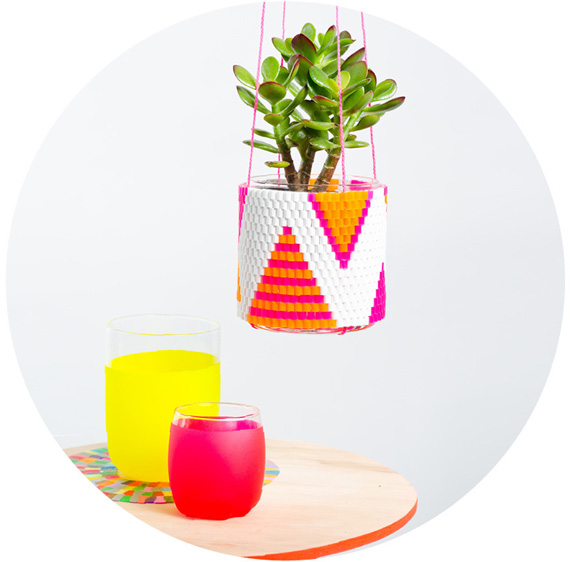 You know I'm obsessed with neon. You know I'm obsessed with succulents and all things plant-y. You know I love to give you guys a chance to win cool things. Today, those three worlds collide (and I'm beyond excited!)
I've teamed up with one of my superstar sponsors, The Small Garden, to give away one of the incredible hanging bead planters you see above.
Handmade in Melbourne, each planter is totally unique and takes approximately five to six hours to weave (yep, amazing). They come in six different patterns (so add some to your Xmas gift list!) and if you're the lucky winner, you'll receive one that looks just like the photo, which is my favourite pattern of the bunch. These bad boys usually retail at $110.

To enter
+ Simply leave a comment and tell me what you're obsessed with. Spill the beans on your favourite things – anything goes.

I'll be randomly selecting a winner and making an announcement on Facebook on Monday 17 September, so be sure to 'Like' the In Spaces Between page so you're in the loop. Best of luck sweet peas!
(it goes without saying, but the plant isn't included).
CONGRATS SJ CULLEY, your comment is number 25 which means you're the winner!