This week in a nutshell? A potent cocktail of action, with a minty fresh sprig of reflection.
The action-y parts were scattered throughout the week, but most of the reflection happened as I was out walking yesterday when I started doing a bit of a mental whiz through my life as it stands – almost as if I was the coach of Me, challenging myself with probing questions and waiting to see what answers would bubble up.
Where are you going? Where are you growing? What do you believe? How have you changed? What's off-kilter? 
As far as answers go, right now, I know I'm inching closer to a new beginning… but I'm also tripping myself up a little by trying to do All Things instead of laser-focusing in on the worthwhile things that take me closer to my dream. That was lesson number one.
Lesson two was that I need to make the time – create some 'white space – to do some inner work and to come up with my grand 2013 plan. I have plenty of ideas swirling but it's all a bit nebulous at the moment and I get the feeling that it might take a mini-break for me to get that all out of my head and into some sort of form. Sometimes separating yourself from daily doing is what it takes for the creative stuff to really flow out properly.
So onto this week's Making Me Happy list, which is a bit of a mixed bag (as usual!) Before we dive in I want to ask you the same questions: Where are YOU going? Where are YOU growing? I'd love to hear your thoughts in the comments, sista!
Wedding Styling
On Saturday I put my wedding decorating boots on and headed to Brisbane, where I joined our friend Kris from Little Gray Station to style a wedding at Bleeding Hearts art gallery.
With just a few hours to transform the space, some mega styling superpowers were called upon and thankfully all came together beautifully in the end.
It wasn't until I was driving home – buzzing, exhausted, creatively pumped – that it dawned on me that working fast really is my bag. I'm not sure if I should utter that out loud for fear of inviting more of that crazy energy into my life (!!) but I do generally work better – calmer, more efficiently – when the pressure is on.
(That said, there's no-freaking-way I could do that every weekend… and to any wedding stylists reading – you cray. Hats off).
Sundays
Whales frolicking in the distance, sunny blue skies, a copy of The Coaching Blueprint in hand (brilllllliant) and my love by my side on the sand. Another perfect morning in Byron.
Ramai and I jumped in the car early on Sunday morning so we could make the most of the day down south, and after breakfast at The Top Shop (always a winner) we sprawled out on our towels for a few hours for some much-needed chill time – complete with dreamin' + schemin' + plenty of scribblin' in my trusty Moleskine.
Later on in town I picked up a fab new Element "beach bag" (well, technically it's an overnight bag but I'm using it for beaching) and we ate the yummiest Thai at Asia Joe's.
The last stop of the day, to round out the weekend magnificently, was an afternoon with friends at Burleigh hill. Summer is a-coming.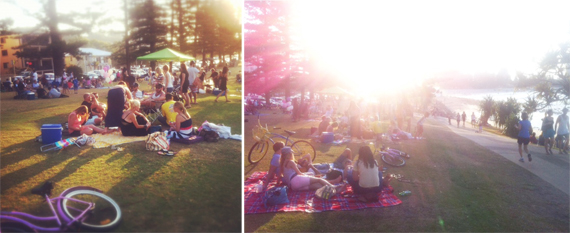 Hypoxi + Infra Red Sauna-ing
Hello impending 30th birthday! I'm back on the Hypoxi train and this time around I'm adding 20 – 30 minute Far Infrared saunas into the mix to really ramp up the detoxing/ toning/ butt blasting (not to mention, to add in some requisite relaxo time).
Will be sure to report back in the next month about how the combo is going.
Love Notes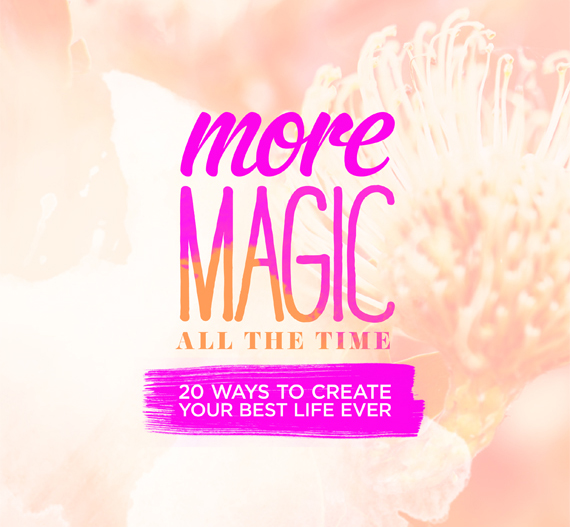 It's been almost 4 weeks since I launched my very first e-offering, 'More Magic, All the Time: 20 Ways to Create Your Best Life Ever' and I'm so thrilled that many of you have felt moved to contact me with sweet words about the book and its message. It seriously warms the very outer edges of my heart to hear that it spoke to you in some way, or simply put a skip in your step. I love the eBook format and can't wait to brew up something else early next year.
If you haven't yet got your hands on a copy, jump to it gorgeous – it's free and may just rock your socks.
The first joyful step towards making magic is just below…

Audiobooks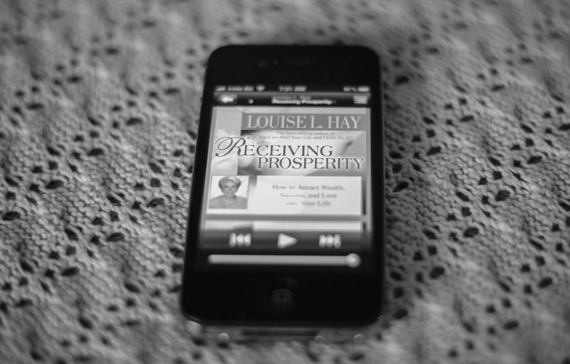 My new obsession. Although I've read 2 out of the 3 books I'm about to mention, there's something insanely motivating about listening to inspiring words on long (or short) drives – especially when there's limited time in your life for ACTUAL reading.
I've been immersing myself in the wise words of Tony Robbins (Unlimited Power), Danielle LaPorte (Firestarter Sessions) and Louise Hay's Receiving Prosperity, and funnily enough, after listening to the latter just before bed on Sunday night, I woke up on Monday morning to find I'd made some money in my sleep. Bring more of that subliminal goodness on, baby!
Interviews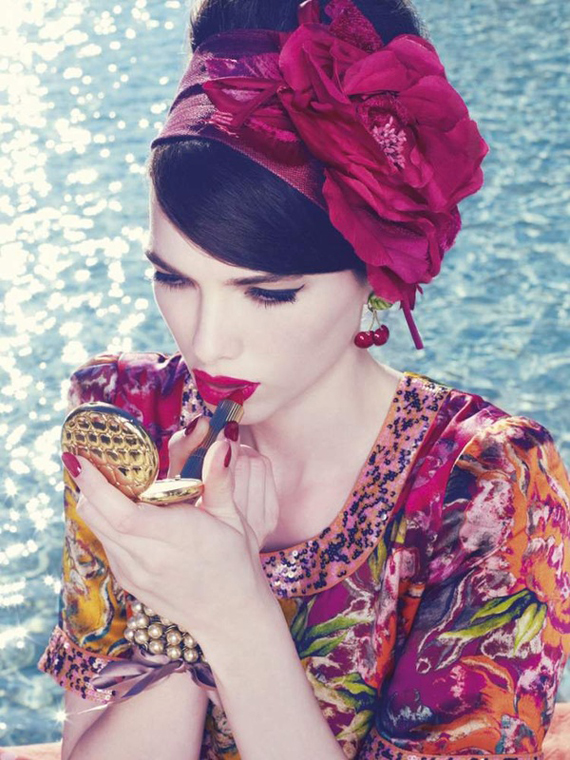 Grateful for the delightful abundance of interviews over the past little while (actually, I think the 3 interviews – oh, and a guest post – I completed last week may have taken the interview total to about 25 or so this year!) Blessed.
I love that interviews are like having yourself over for a cuppa and a chat… or examining yourself really closely in the mirror. While applying red lippy, of course.
Mo' love: 
My family and their new kitten Storm (beyond adorable) + The Lifestyle Transformation Guide + excitement for the second B-School meetup this weekend – I love those babes! + cuddles + watching Marie Forleo rock the shiz outta her conference on one of the B-School bonus vids + this affirmation: "I attract like-minded, soulful, super positive beings of light into my life" – I'm all about deep connections + support right now + YOU GUYS. Seriously, could you be any cooler?
"Wear gratitude like a cloak and it will feed every corner of your life." ~ Rumi

+ Blow a kiss to the Universe and tell us in the comments: what are you thankful for?
Images: Striking Truths |  Alannah Hill 
---