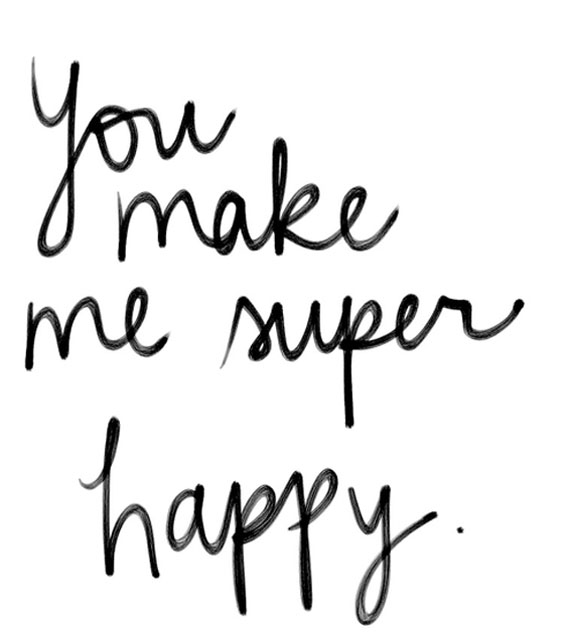 You do, beautiful. This blog, this vibrant, rollicking community, would be nothing without YOU in it so I'm kicking off today's gratitude list by acknowledging your presence in my world. I'm a lucky girl. THANK YOU – immensely.
I've wrapped up the magic of the past two weeks below and there's plenty to feast on, but before we dive in, I want to share something I heard this morning on my walk while I was listening to the audio version of Michael Singer's magnificent book The Untethered Soul.
The topic was 'inner energy.' Michael asserts that we go about our lives thinking, feeling and acting without paying much attention to where all that actually comes from, but in reality, every movement we make and every thought we have is an expenditure of energy. Recalling thoughts, generating emotions, controlling emotions, disciplining the powerful drives we have within all require us to expend a tremendous amount of energy every day.
So where DOES the energy to do what we do come from? Why is it there sometimes when life feels easy and joyful and we feel like we can take on the world, while others we're left emotionally and mentally drained?
Heads up: it doesn't come from calories from food.
It doesn't come from external forces.
Where it does come is an unlimited source we can draw upon any time. The reason we don't feel this energy all the time is that we (consciously or unconsciously) block it by closing our hearts and minds, which in turn, closes us off from the source. The energy is still there but it can't get in.
Shakti, qi, ki, spirit – it goes by many names – but no matter what we brand it, the stunning reminder here is that we all have a wellspring of energy inside us. When we're open, we feel it – love rushing up into our hearts – and when we're closed we don't. The more we learn to stay open, the more energy can flow into us.
Isn't that so brilliant in its simplicity?
I'm putting it to you, babe: what could you do to open riiiiiight up to that pulsing source energy today?
Here's what has been energising me lately…
Health + Cooking + Un-Baking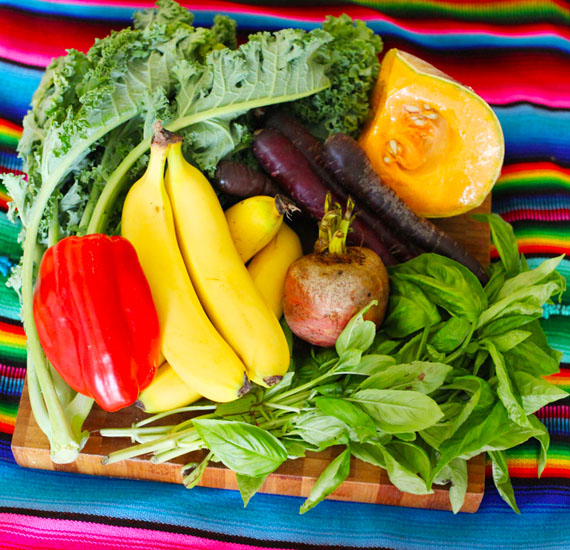 I've been spending more time in the kitchen in the past week or so and I'm loving it!
Organic market goodies, quinoa bowls (the secret to this one was roasting the pumpkin for so long it became pumpkin mash – an unintentional, but OHMYGODYES mistake) and this raw frozen banana and cacao cake from Kim Morrison, with a little tweak by me (I added mixed berries to the topping which I think took it to a whole 'nother level).
I also made the incredible raw choc caramel bites below, and, well… they turned out so much better than expected. I'm a massive caramel fiend and you would never know this isn't the sugar-laden version. Recipe below!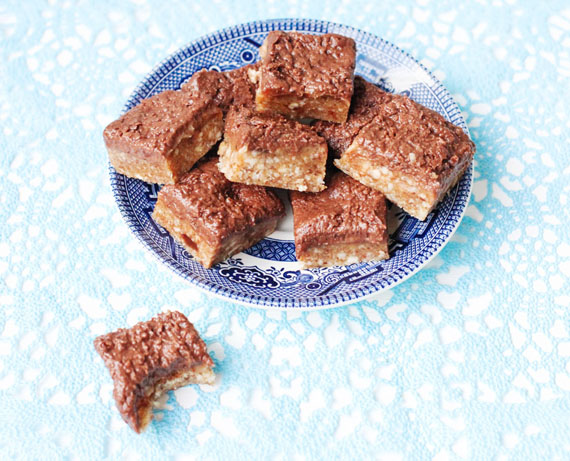 Raw Choc Caramel Bites

Base
1 cup raw macadamia nuts
1 cup raw almonds
1 cup Medjool dates

Caramel Centre
1 cup Medjool dates
2 tablespoons coconut oil
1 teaspoon vanilla extract
¼ cup water
Pinch of sea salt

Topping
¼ cup cacao
½ cup dates
1/4 cup organic shredded coconut
¼ cup water
2 tablespoons coconut oil

To make the base:
1. In a food processor, whiz the macadamia nuts, almonds and dates until combined.
2. Spoon into a square tin and put to the side.

To make the caramel centre:
1. Blend all ingredients in the food processor until smooth, adding water slowly as you go and as needed.
2. Spread on top of the base and freeze for 15 minutes.

To make the topping:
1. Blend all ingredients in the food processor until smooth, adding water slowly as you go and as needed.
2. Spread on top of the caramel layer and freeze for an hour until set.
3. Take out of freezer and cut into small bite-sized pieces. Enjoy!
Sol Cleanse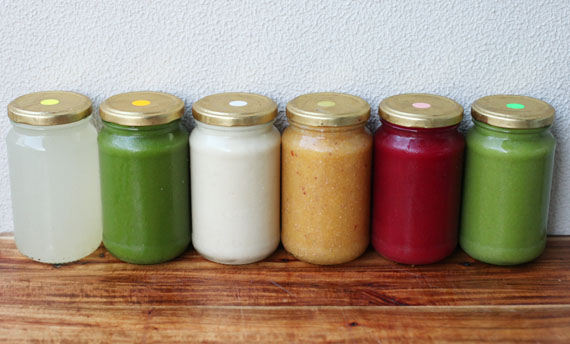 From Friday to Sunday last week I embarked on 3-day Sol Cleanse juice cleanse… and guess what? It was delicious! I thoroughly enjoyed it. (yep, I did just say 'cleanse' 'delicious' and 'enjoyed').
I've done a bunch of cleanses before and the juices on this one tasted the best by a country mile. I love green juices anyway but the green juice on this cleanse actually tasted like a banana smoothie (yum) and the lemon and cayenne pepper was an awesome digestion kickstarter. I can't fault any of the juices in fact, and normally there's one or two in the bunch that make you go hrmmmm (or more accurately, 'ugh').
While I got all the usual benefits from cleansing my body for a few days – better sleep, weight loss, glowing skin and brighter eyes – the biggest bonus for me was the clarity. At the same time as I was cleansing, I was undertaking a "Power Weekend" where I was churning through a massive stack of work, and not only did I have the energy to do super long days on the computer, but it paved the way for a plethora of creative ideas to bubble up from the recesses of my mind. Win, win, win.
I've had the pleasure of getting to know Miriam, one gorgeous 'sol' in the Sol Cleanse duo, and I love the philosophy that sits at the foundation of this business. Highly recommend you check them out. It was about time we got a fab cleanse company on the Gold Coast!
Dos Ombre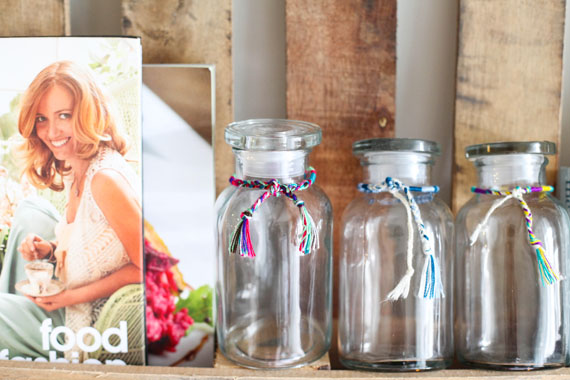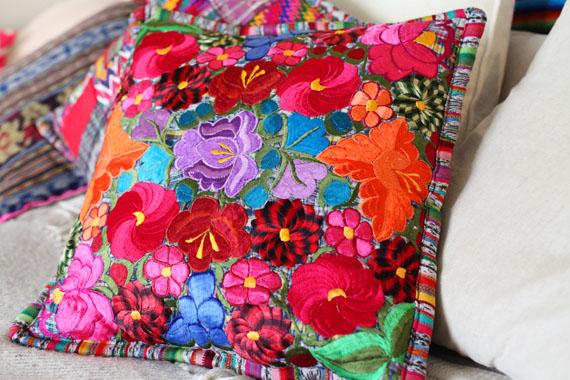 If you've been following me on Instagram (psst, I love posting bright, happy things over there – come play!) you would have seen me gushing over the ridiculously cool Dos Ombre products I was kindly gifted a few weeks ago. Cue: shrieking. And incredulousness. Talk about quality.
I've been waiting for the Dos Ombre superstars to return from a trip to Bali – for my beautiful friend Soph's wedding – before I posted this because I know their style is going to delight the socks off you too, so now that they're on home soil let me begin lovingly singing the praises of this brand…
For one: I mentioned quality, but I have to dive deeper on this. You know when you buy something online, particularly something 'tribal-y' or 'Aztec-y', and you excitedly rip open the package, only to fit that gorgeous flowy blanket you thought you were getting is actually rougher than sandpaper? I've been a victim. Oh yes I have. These products are the opposite. You could wrap your naked baby (if you happen to have one on standby) in the In Rainbows Guatamalen blanket. It's that good.
For two: Two sets of discerning eyes + two buyers with super taste = a range that make sense and is so damn cool it hurts.
For three: The cushions! Sweet mother of god! I'll probably bankrupt myself buying 53297 more.
For four: (that sounds weird, doesn't it?) I heart Dos Ombre. Fo' life.
Follow them on Instagram for visual inspiration a-plenty.
Hunt around in their shop. Casually send the link to your husband/ boyfriend/ girlfriend/ family with a "So, these are nice, don't you think….?"
Optional: say a silent thank you for these stylish sistas doing the hard work hunting for the best home treasures in the world so we don't have to!
Sunshine Coast + Speaking (of the public kind)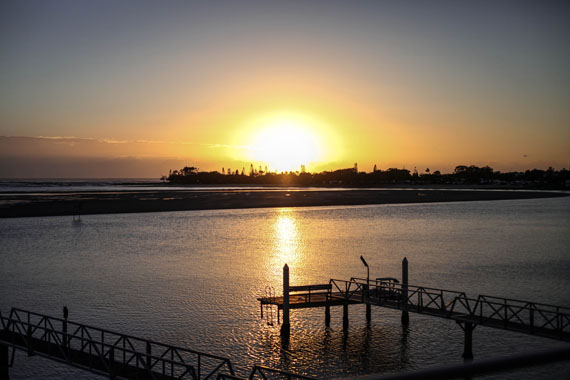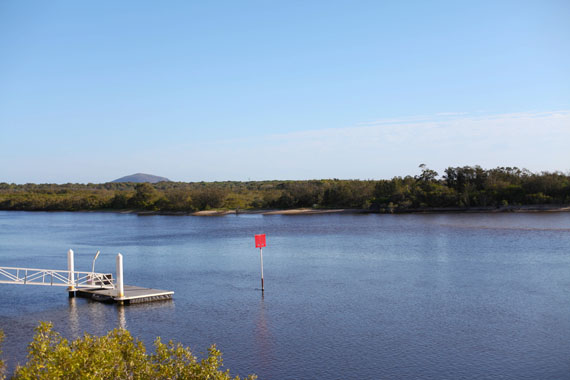 This news is a couple of weeks old now but it would be remiss of me not to share my experiences at Carren Smith's transformative public speaking course.
I'm going to summarise for ease, so here goes:
What I Learnt
So, SO much. We were taught everything you need to know to structure an excellent speech, and over the course of the 3-day event, were given instruction on how to pull together each section of a talk (intro, the middle including your compelling story, the call to action) and then given 15 minutes to go away, write that section and come back and present it. Gah! It was big, and you can bet that in 15 minutes you barely have enough time to write the speech let alone learn it, so there was a lot of "winging it" going on in the presentations. Nerve-wracking but incredibly powerful because it taught us how to trust in what flowed out when we were up on our feet.
I also learnt a lot about myself and my need to do things 'the right way.' It was uncomfortable at first, but I eventually loved sinking into the shoes of someone who was willing to throw off all the shackles and just freaking go for it.
What I Loved
Carren's energy and her ability to hold the space and bring out the core of our very beings.
The people I met.
The courage, particularly from those that were sharing very real and very raw stories.
I also loved the NLP 'anchoring' exercise we did on the last day where we were told to think of a word that encapsulated how we want to feel and using NLP techniques, locked that baby in so we could call upon the feeling whenever we need. Brilliant.
It was an experience I'll never forget, that's for sure!
Afternoon Delights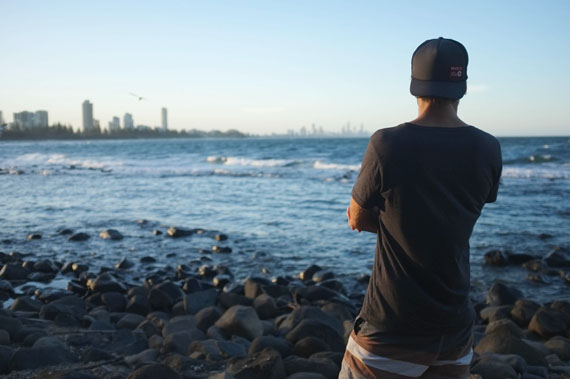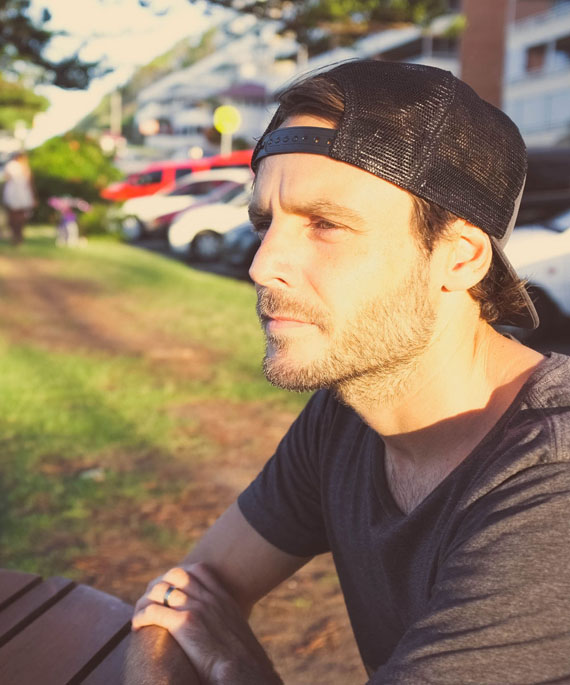 With the turn of the season, the weather has been back to its usual gloriousness and I've been soaking it up whenever I can. Burleigh Heads, my love and I. Fills my cup, every time.

Phew! That's me sweet pea, and what about you? What's been going down in your neck of the woods? Let's get a convo going below.
---