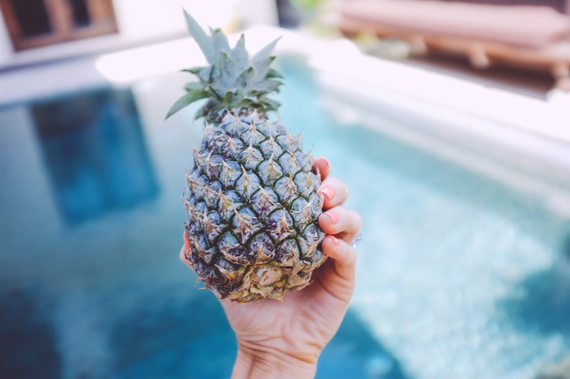 From the moment you leave the airport and you're hit – BAM! – with a rush of heat, Bali grips you.
It's intoxicating. 
It was our first trip over to the 'Island of the Gods' and I'm not exaggerating when I say we were well and truly captivated from the get-go.
Bali, in parts, is a mad melting pot of Aussie tourists, far too many Bintang singlets, scooters, questionable construction and a sense of chaos (that somehow works.)
Peeling back that superficial top-coat, however, you find a fascinating, deeply spiritual, mostly Hindu society – the ever-smiling, awesomely friendly Balinese whose daily routines are punctuated by ceremony.
Prayer, blessings, and rituals. Protection, guidance, gratitude. 
---
Some say Bali is the heart chakra of the world, and her energy is something that without question, found its way under my skin. I've never felt so embraced by a 'place.' 
---
From the sensory overload that is Seminyak, to lazy, languid days on the Bukit Peninsula, our 11-day trip over was the perfect mix of doing and simply being.
What became very obvious to us from the beginning is that Bali has a real Choose Your Own Adventure feel to it. You could quite easily go BIG and go LUXE and blow your budget in a huge way – if you felt so inclined.
You could quite easily rough it and have the cheapest holiday of your life – if that tickled your fancy.
There's no shortage of options if you want to party every night, or embark on a spiritual quest in the humble confines of a yoga and meditation retreat, or take off to an island with your lover and stare at the sunset daily.
There's something for everyone. Truly.
So, gorgeous ones, let me share with you some of the highlights – observations made through the lens of our experience (and perceptions) – over the next two posts. This is a place we know we'll return to again, and again. There's so much more to explore.
---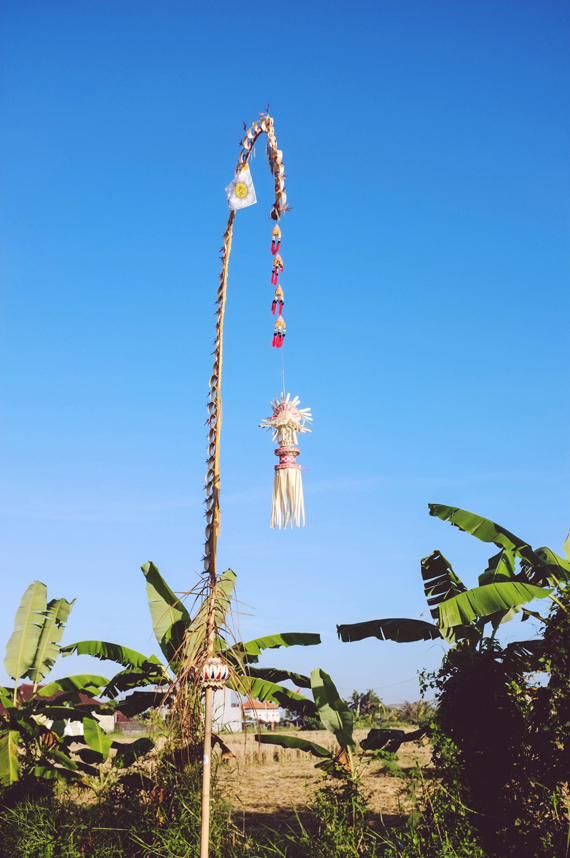 ---
STAY
We loved: Aberu Villas, Canggu (booked via AirBNB)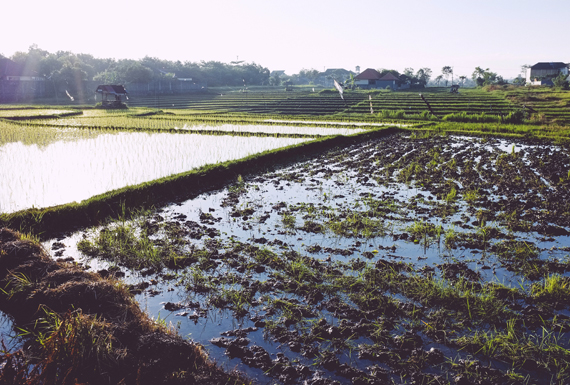 On the recommendation of a few different friends, we made the decision to stay in Canggu – and it was a good one. It felt like home immediately.
A 10 – 15 minute scooter ride out of the hustle and bustle of Seminyak, Canggu is laid-back (and simultaneously, growing at a rapid clip it appears), full of expats and home to Echo Beach, Ramai's favourite surf spot.
We stayed at Aberu Villas in Brawa beach, Canggu and can't speak highly enough about it. Beautiful pool, luxurious bath, comfy bed and gorgeous, friendly staff. Ticked all the boxes.
Scooters. Transportation-wise, the reception staff organised us a scooter for 600,000 rupiah ($6 AUD) a day, which is slighty higher than you'd pay if you went direct to the hire company, but for convenience and when the difference is a couple of dollars give or take, $30 for 5 days was quite alright by us.
I'll actually go as far as saying a scooter is an essential for getting around in Canguu, where things are more spread out than Seminyak (which has 'main streets' with shops/ restaurants/ bars a-plenty.) Scootering around can feel a little foreign and wobbly at first, but you quickly get the hang of it. Hot tip: cruise around the quieter parts first.
Taxis. At night if we were going into Seminyak, we took a cab and paid on average 50,000 rp ($5 AUD) for the trip.
Prepare yourself for black volcanic sand beaches in Canggu and Seminyak. And plenty of washed up trash on the high shoreline. It will break your heart a little if you're from a clean, beachy destination, but… such is life. There are plenty of white sand beaches elsewhere, as you'll see in Part 2.
Photos: Aberu Villas; scooter petrol stand (as quaint as it gets!); rice paddies in Canggu; Aberu Villas; Old Man's (we didn't eat here, but will next time); Echo Beach; Brawa Beach. 
---
EAT (cafes)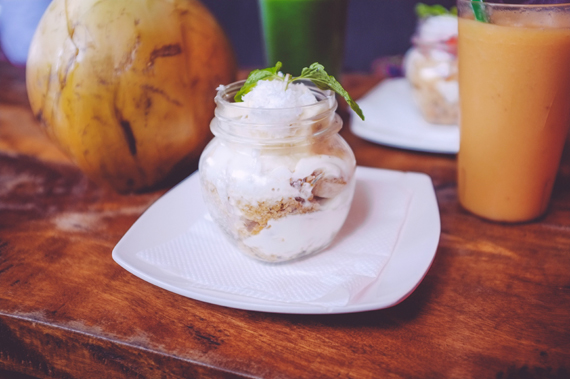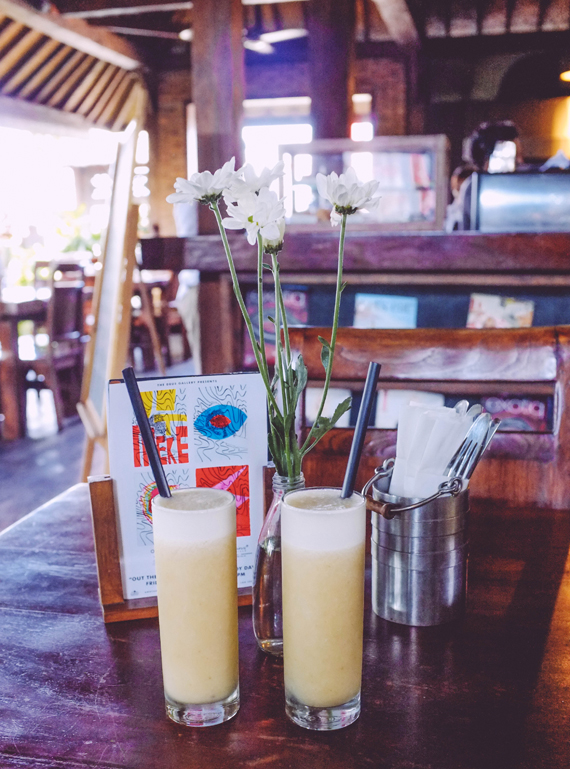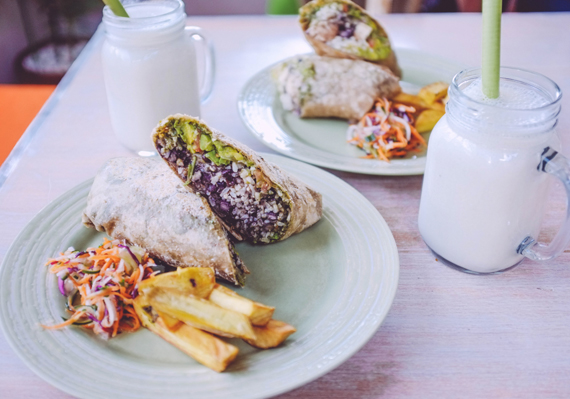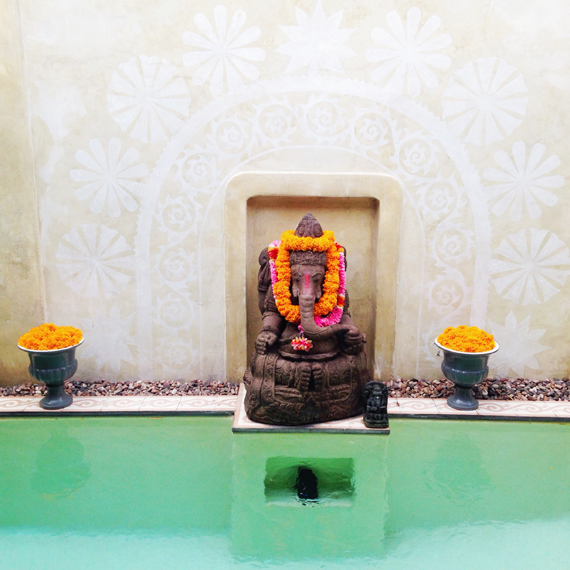 Canggu
Betelnet. Ahh Betelnut. This treehouse-like organic café was our favourite place to eat in Canguu and we dropped in often. Healthy, delicious food and fresh juices, prepared with a whole lotta love. The vibe is earthy and relaxed and you can quite easily laze in one of their comfy booths for an hour after a morning at Echo Beach. Highly recommend this one for the Lovers of Healthy, Nourishing Fare.
Deus ex Machina. We decided to switch things up for breakfast one morning and ate just across the rice field from Betelnut at Deus – a motorcycle showroom with an adjoining café. The Cooler Colada (pineapple/ coconut water/ coconut milk) was definitely a winner.
Green Ginger Noodle House. Owned by the people behind Zucchini in Seminyak, Green Ginger dishes up tasty vegetarian food and has a cool, chilled vibe – think lanterns hanging from the roof, unpretentious vintage decor. The red curry was DE-LICIOUS. And the wontons? Spot. On.
Grocer and Grind. super cool fit out, and a great place for a juice or smoothie on the way home from Echo Beach. I may have just ordered badly, but wasn't overly fussed on the food but it is worth sticking your head in anyway if you're around the area.
_____________
Seminyak
Earth Cafe. Health nuts, ahoy! One side is a cafe, the other a health store, which means while you wait for your order, you can stock up on coconut oil and organic snacks til your little heart's content. Nb yourself the window seat in the cafe section if you can and kick back with a healthy burrito or something equally as delicious in the vego/ Paleo/ raw/ gluten free/ dairy free sphere.
Cafe Bali. An eclectic cafe – one of the originals – that sits smack bang in the middle of busy Seminyak and serves delicious Nasi Goreng and the best tuna carpaccio (with lime and chilli) under the sun.
On the list for next time: Sea Circus
Photos: Betelnut; Betelnut; Deus; Earth Cafe; Cafe Bali. 
---
EAT (restaurants and bars)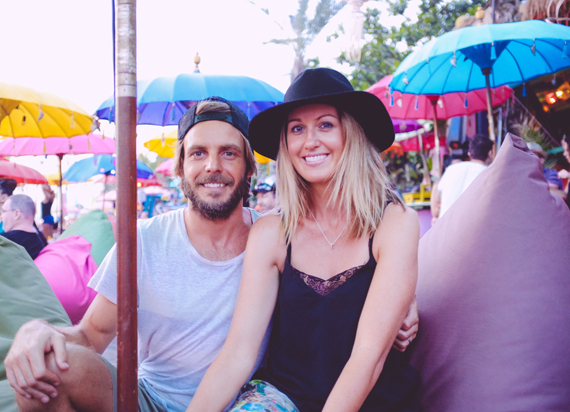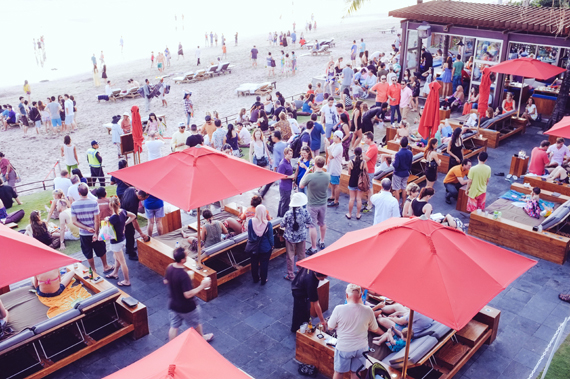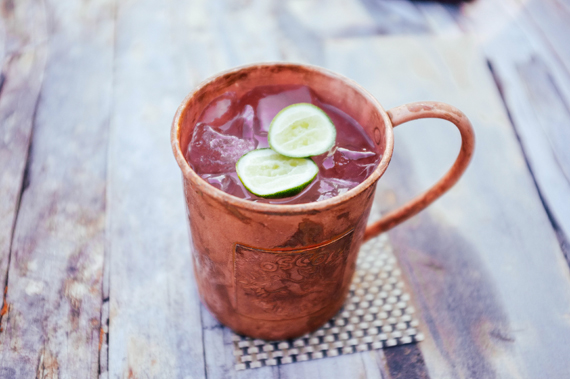 Sarong. Holy moly. THIS PLACE. We ate, what I'll happily declare as some of the best food we've ever eaten at Sarong. Slow-cooked Sri Lankan lamb curry, zucchini flowers, tandoori fish… it was all insanely flavoursome and expertly prepared. Not to mention the surroundings – lush-tropical-garden-meets-opulent-fine-dining-meets-Bali. The service here is top-notch and I highly recommend it for a fancier/ special dinner with your beloved or travelling buddies.
Biku. Friends of ours that have lived in Bali for the past few years took us here, promising that we were going to LOVE the fish curry – and yep, it was pretty epic.
Motel Mexicola (not shown). You could go here for the decor alone and leave with your hunger satisfied, but honestly, you'll want to stay a (long) while to soak up the atmosphere. It's electric. You'll actually forget you're in the middle of Seminyak as you're transported back in time to Acapulco in the 60's. It's bright. It's a little loco. It should definitely be on the list for a fun night out.
And for sundown lounging, cocktail in hand, you seriously can't go past:
// Potato Head
// La Plancha
// KU DE TA
All are beachfront locations with awesome tunes, pumping crowds and elements that make them each unique and worthy. If you're looking to drink in a Seminyak sunset (and a sneaky cocktail or three) get your butt to one of these places.
Restaurants on the list for next time: Sardine | Barbacoa | MAMA san
Photos: La Plancha x 3; Ku de Ta x 3; Sarong; Potato Head. 
---
OTHER HANDY TIPS
// Wine is expensive in Bali. Cocktails or Bintangs are the more affordable choice if you fancy a drink.
// If you're all for keeping it healthy, ask for 'no sugar or syrup' in your fresh juices. Green juices are usually fine (all I drank over there) but you will find they love to add some sweetness to some of the other fruity concoctions (which really don't need any additional sweetness.)
// The entry visa – to be paid for at the airport before you go through Customs – is USD $25. Ensure you get this money exchanged before you leave your home destination. You can also skip the queue if you want and pay to go 'express' (200,000 rupiah, or around $20 for Aussies.) The departure tax is 200,000 rupiah, so bring this with you when you're leaving.
// Thankfully, we didn't have the displeasure of experiencing the dreaded Bali Belly. Touch wood! It seems to strike at random, but you can ensure you're 'doing the right things' by only drinking water from bottles – which includes using bottled water to brush your teeth and refraining from opening your mouth in the shower – and sticking to reputable cafes and restaurants for your meals. Carrying around a hand sanitiser is often advised if you want to be extra safe.
// Bali thrives on tourism – and yep, you'll also find, 'opportunism.' Do your research for standard pricing for things like taxi fares and hiring a private driver and ask questions/ be straight up with what you're going to pay from the outset for clarity. The flip-side of this is, of course, maintaining an abundance mindset. If your cabbie overcharges you a few dollars, or your driver ends up bumping the standard rate up by $10 (AUD), my gentle suggestion is to look at it with a bit of perspective. This happened to us on one of the days and I swiftly reminded myself that at home a 10 minute taxi ride would cost me the same. Relax those principles, enjoy your trip!
---
Stay tuned for Part Two, coming shortly, featuring our time in Ubud, Bingin/ Uluwatu and Nusa Dua.
Since there's SO MUCH to see and do in Bali and it's a destination that has already been explored by many, I'd love to hear from you in the comments below: 
What are your 'musts' (see/ do/ eat/ indulge in) when it comes to Bali?
Let's build this resource list together! And I'd be ever so grateful if you could share this baby around. Help your travelling sistas/ misters out!