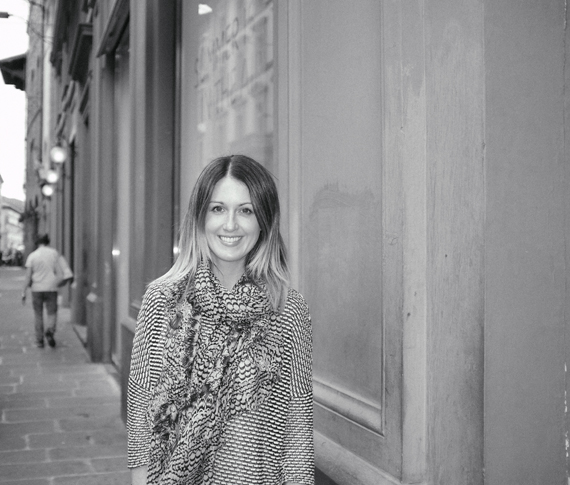 We've headed north, friends – our final stops in Italy. 
If you've been keeping up on the photo posts and stories from our honeymoon, you would have seen that we roamed Rome, drank from a well of inspiration in Positano, spent a few days marvelling at the crystal clear waters of Capri (seriously – got any bluer?) and now, the last of our Italian adventures with Florence, San Gimignano, Santa Margherita/ Portofino and the Cinque Terre.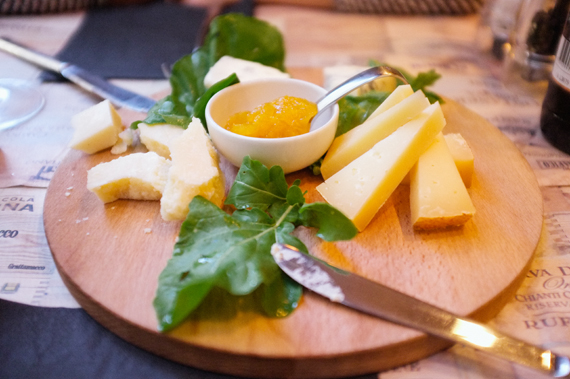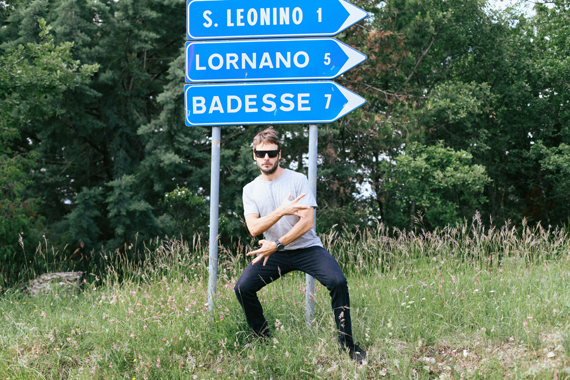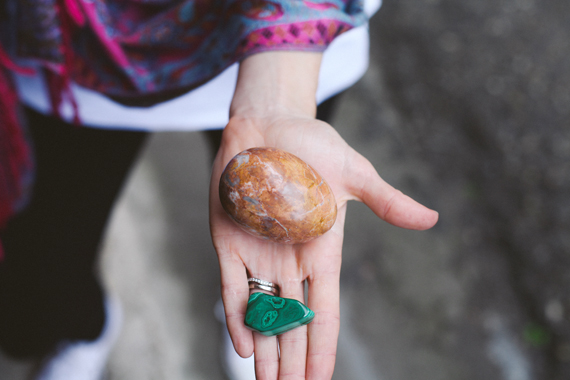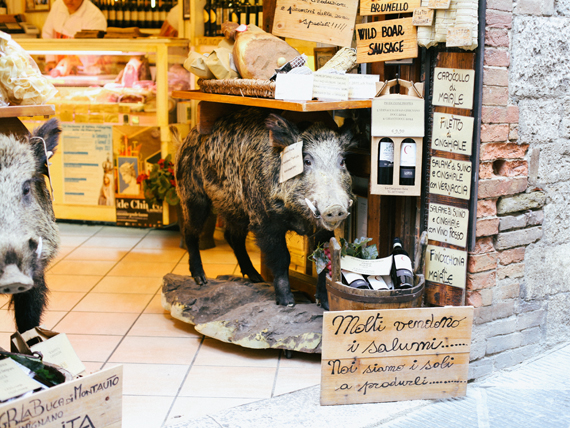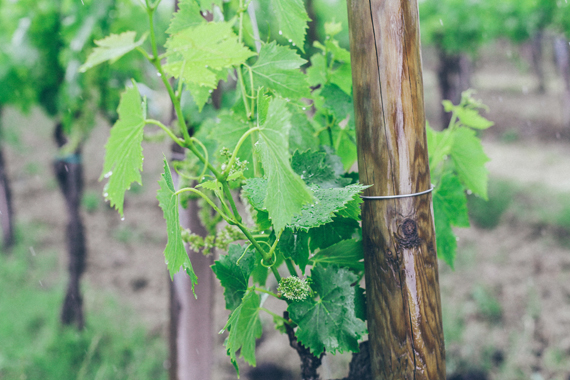 RANDOM TALES FROM TUSCANY
1 // Florence – Firenze – is an enchanting, perfectly put-together city, and on arrival in town, we were delighted to discover that our hotel was smack-bang in the middle of one of the main piazzas. Off to a great start (unlike our definitely-out-of-the-action digs in Rome).
I'm going to attempt to describe Florence in a sentence, so here goes: super clean, packed to the rafters with stylish ladies and gentlemen, and from what we could gather in our short time there, ripe with opportunities for enthusiastic shoppers to "get their shop on." You can tell that style is important to the Florentines, and it's no surprise, given the city is also Italy's undisputed art lover's paradise, the gathering place of couple of Renaissance dudes you may have heard of – Michaelangelo, Leonardo Da Vinci and Dante (and many others). Okay, that was two sentences but close enough. 
…..
2 // Whenever I travel, I always crave Asian food. I can't help it. It's like the Asian food synapse in my head starts firing once I land anywhere that doesn't have Japanese, Vietnamese or Thai offerings available on every corner (like home). On our first night in Florence, we stumbled across restaurant that served (kinda) healthy Asian-fusion cuisine, and I have no idea what the restaurant was called but sweetmotherofbukchoy it was good. * Funny aside: I was endlessly fascinated by the Chinese-looking waiter speaking Italian. Head-trip.
We also ate at a brilliant restaurant called Brown Sugar Lounge Bar, where we watched on as an American college student practiced her mad flirting skills on the Italian waiter who seemed all too willing to play along. While the eye-tango went on to our left, the other waiter told us a story about how he'd once caught a train to Rome for a night out with friends, after which he arrived home at 5am and slept until 6pm. When he woke up, he had 97 missed calls (97!) on his phone from his frantic girlfriend, the police had been called and he knew that arriving back in Florence wasn't going to be pretty. Not sure why he told us that story but it was hilarious nonetheless, and a prime example of the Italiano passion. Oh, and the cocktails were fantastic.
…..
3 // The Tuscan countryside. Let's all sigh together now. Sigh. Rolling green hills and incredible old buildings and wineries as far as the eye can see… and hailstorms. Eep! What are the chances?
On our second day in Florence, we decided to hire a car so we could head off and explore Siena and San Gimignano (which from this point forward will be known as San Jimmy-Jango). 
I thought it was time to bring in a little bit of manifesting magic to the trip, so on the way to the car hire area of the the airport, I spent a few moments visualising the man behind the counter telling us he would upgrade us to an Audi (I adore Audi's and wanted to see what they were like to drive), and whaddaya know, after going through the paperwork, he said "Actually, I'm going to upgrade you to this wonderful car," gesturing to a shiny black, perfect little Audi. I knew it, I said to Ramai. Instantaneous manifestations for the win.
All was going great guns on our day in the the hills until we started making our way back to Florence and a "light sprinkling of rain" turned into a freaking insane hailstorm in under a minute. There were cars lined up along the (tiny) lane on the side of the main highway, lights flashing, windscreen wipers flailing, and as the little snow rocks pounded the roof and bonnet of the car we thought for sure it would be full of pock-marks once we dropped it back. Thankfully, it was fine, because those Euro's sure know how to make 'em good. Definitely added a bit of spice to our day!
…..
4 // "Is that a wild boar on your bag?"
"Nah mate."
"Are you sure, because it looks like one. Are you planning on declaring that?"
"Buddy, like I said, it's just a bag."
"It doesn't look like it."
"It is."
This little exchange between Ramai and… Ramai… in San Jimmy-Jango had me in absolute fits of laughter, and I'm not sure whether it was the wine I'd drank at lunch, or seeing my vegetarian-all-his-life husband cosied up to a stuffed wild boar, pretending he was going through Customs at Brisbane Airport. Either way, I giggled the whole way back to the car.
Random silly moments like that really tickle my funny bone, and trust me, there were an abundance of those throughout the honeymoon. So grateful to be married to the funniest person I know.
(PS: I totally understand if you're thinking "Had to be there, I 'spose" right now – I would be too). 
*****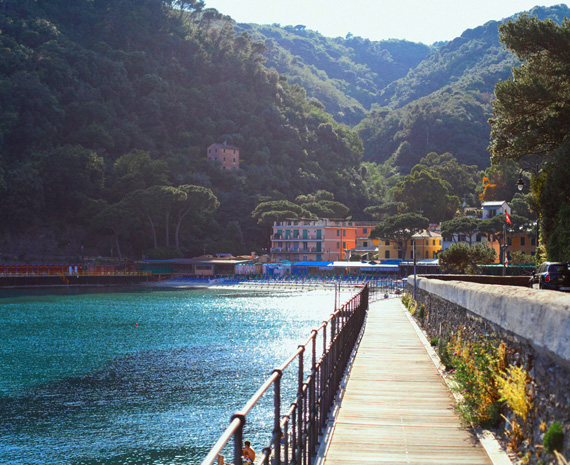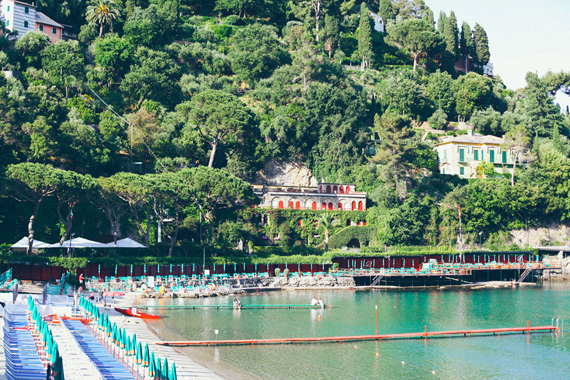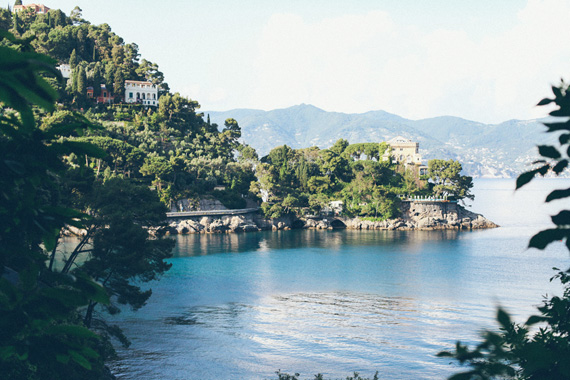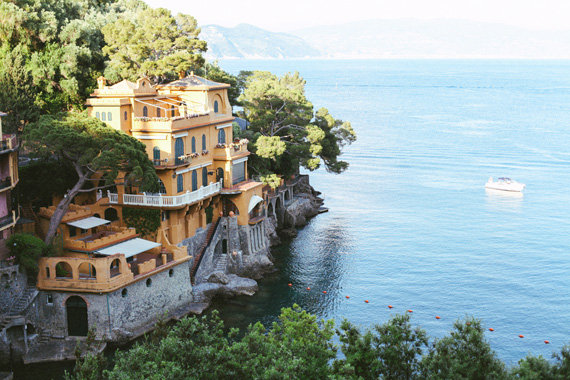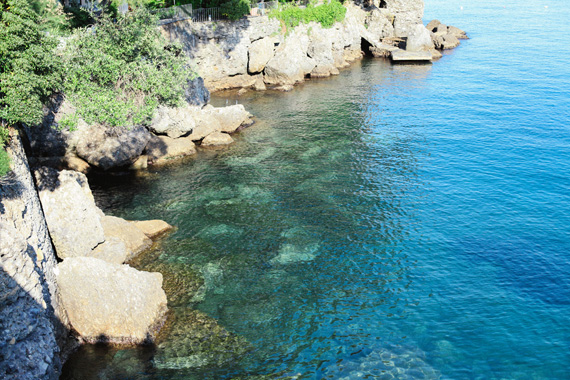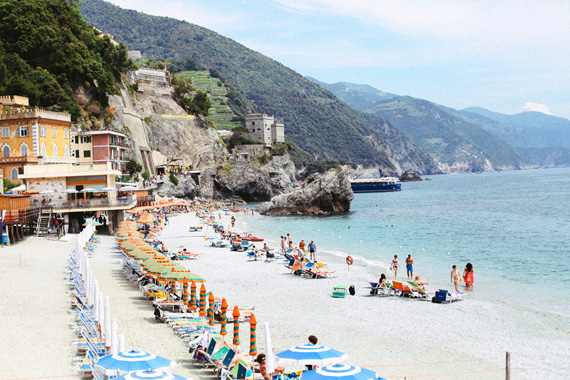 STORIES FROM SANTA MARGHERITA/ PORTOFINO/ THE CINQUE TERRE
5 // When you catch a glimpse of the glamourous towns of Santa Margherita Ligure and Portofino (beyond the train station which is pretty old-school) you get the immediate sense that there's no shortage of money in the region – not amongst the high-flying visitors, at least.
Lamborghini's and Ferrari's are commonplace and line the streets like the humble Toyota does here in Oz. Yachts sit proud and sparkling in the port. A taxi ride between the two towns (total distance: 5kms) cost 60 Euro. Hold up. 60-fricking-Euro for a 5 minute drive? Yes. THAT happened.
Here's how:
We walked up from S.M to Portofino, a spectacular walk where we ooohed and ahhed a lot and took many photos.
After  at the marina in Portofino, Nick (our friend who was visiting from Dublin for a few days) said "Hey, wanna just get a cab back?" Not an out-of-the-ordinary question. Okay, we said. Why not.
In the cab, I sat up the front and listened on as the driver, Roberto, pointed out the castle owned by Dolce & Gabbana and a spectacular place owned by infamous ex-Prime Minister Silvio Berlusconi's (I asked "Is that where the Bunga Bunga parties are?" and he lost it laughing). By that stage, the cab was full of laughter. The boys were laughing, I was laughing, Roberto was laughing…
… and it wasn't until we came to a stop that I realised the boys were laughing because the cab meter was going up in 5 Euro increments, very quickly. Their laughter was more an incredulous "Holy shit, is that thing broken?!"
We chuckled some more when we got out. Lesson learned: just walk.
…..
6 // While Nick was in town we also spent a day travelling around (on trains) to the five towns, the Cinque Terre. The weather was a little overcast on the day we went, which I think majorly detracted from their 'impact,' but we did get our kicks out of watching on from our sun lounges what seemed like a Spring Break experience unfold in the largest of the five towns, Monterosso (the town that definitely seemed to have the liveliest atmosphere).
We also stopped in Vernazza so the boys could grab a coffee and me a smoothie, and found it was quieter and definitely designed for lunching and lounging. My advice for the Cinque Terre would be to go a month later if you can (I feel like July/ August would see it really rock). Anyone been there and agree with that?
Next up: Switzerland. I can't WAIT to share our photos from the Alps!
Have you visited any of the places above? Share your stories in the comments below, lovely.