There's something about backless dresses that gets me every time. Maybe it's that they are at once sexy and understated – the antithesis of in-your-face cleavage and overt look-at-me sexuality. Maybe it's the element of surprise and the fact that from the front, a dress can look totally demure, yet a glimpse of the back reveals exposed skin and a nod to all that makes women alluring.
Or maybe it's all that and more.
I especially love backless wedding dresses and have included some of my favourite inspiration below.
Let the swoon-a-thon begin.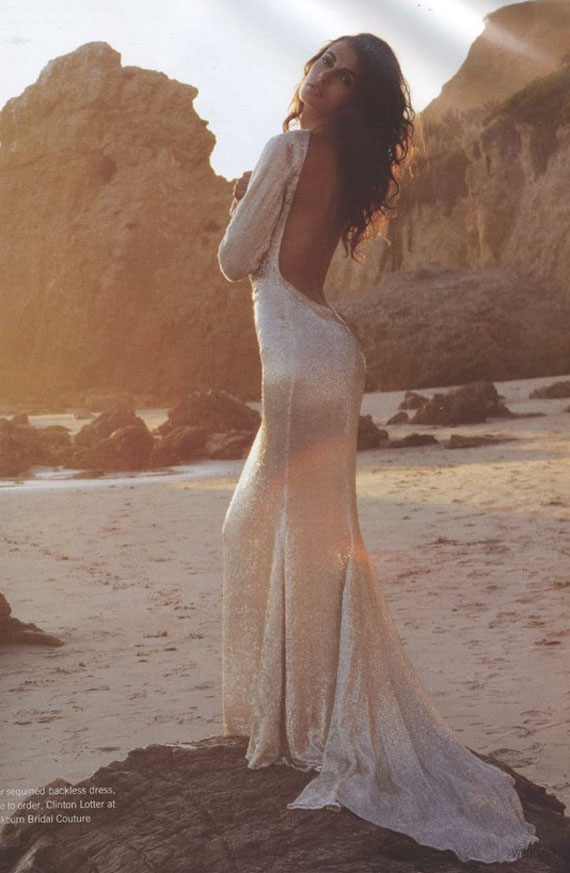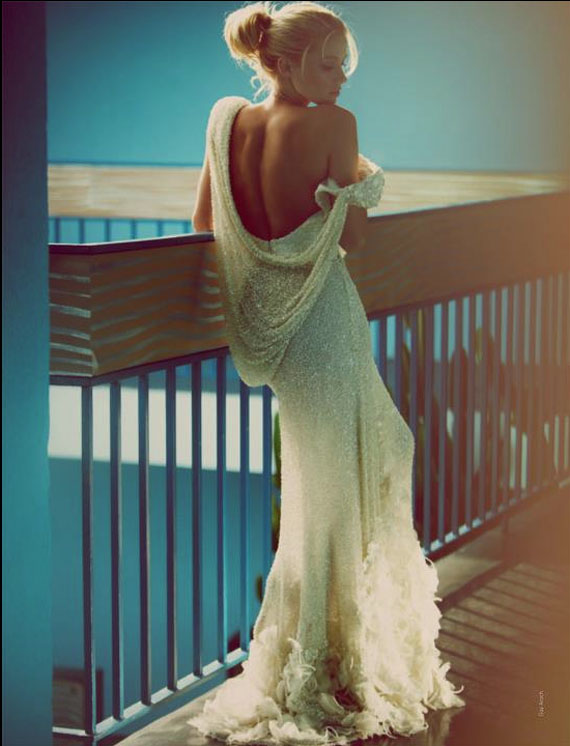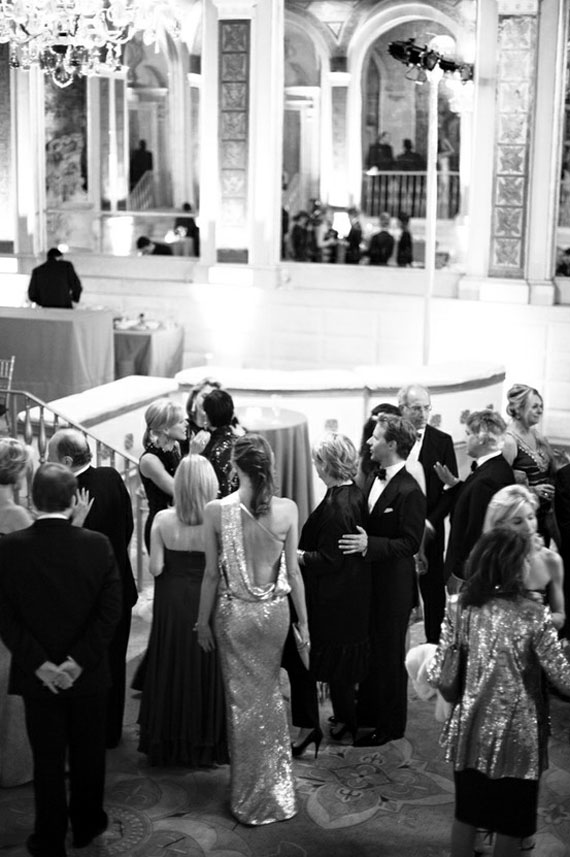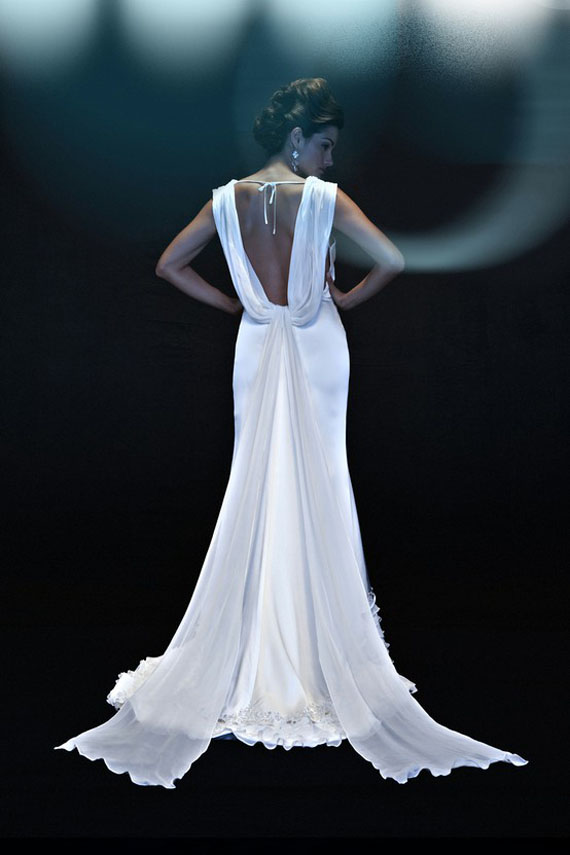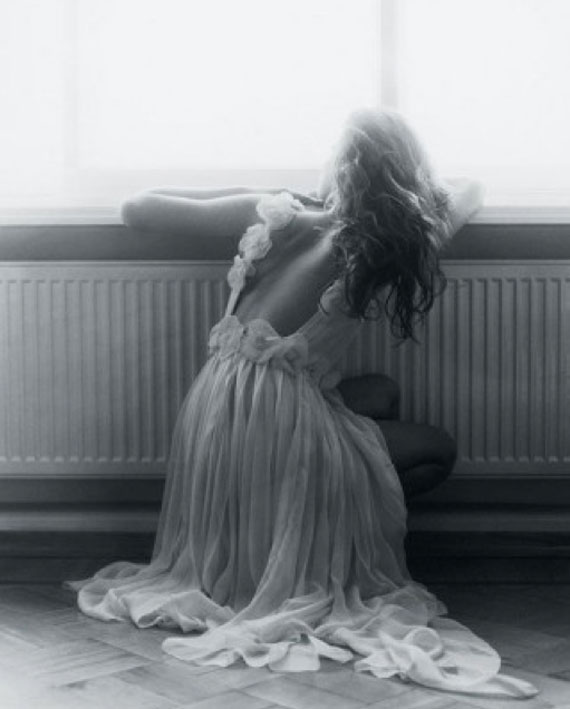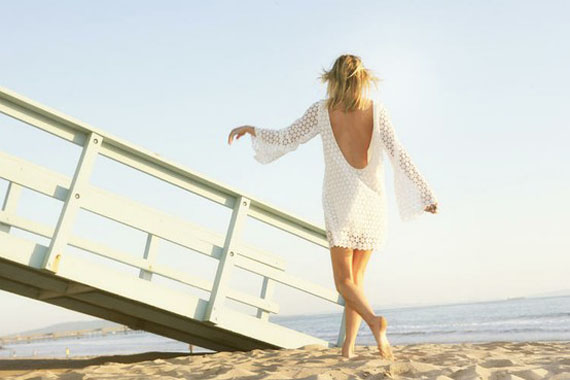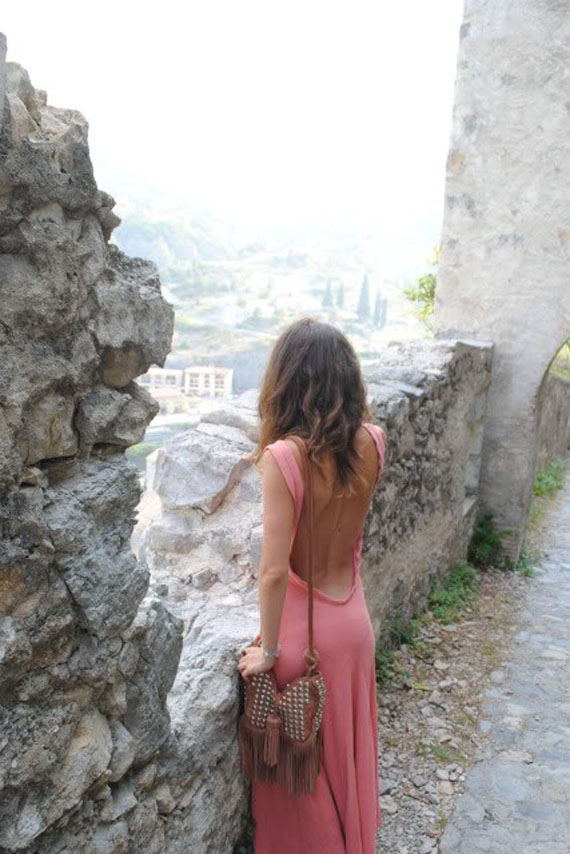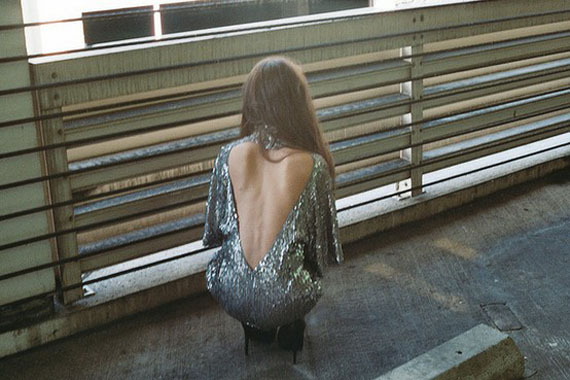 5 tips for ensuring you look smokin' hot with your back on show:
1. Exfoliate like a madwoman. Regularly. Get that skin glowing. And moisturise, moisturise, moisturise!
2. Tan. Of the fake variety. A bit of colour will work wonders for definition.
3. Shimmer and sparkle. Ask your favourite helper to slather a thick body lotion with a hint of shimmer down your back (Palmers do an amazing Leg Gloss illuminator that has a bronze tint and smooths any imperfections beautifully). Subtley is the key, you don't want to look like you tripped over in Cher's dressing room, after all.
4. Exercise. Tone your back with pilates or yoga, boxing or back-specific exercises at the gym (the majority of machines targetted at your shoulders will do the trick – think lat pull-downs, chest presses and of course, the good old push up).
5. Confidence. Rock that smouldering backless number like only you can, baby. You. Will. Kill. It.
Images: 1. Bridal Blog  2. via The Lane 3. The Stone Cold Fox 4. From Me to You 5. Pretty Girll 6. Lace & Tea 7. Sacramento Street 8. Matthew Christopher 9, 10. The Green Dandelion 11. This is Glamorous 12. Knight Cat  13. Dust Jacket Attic 14. unknown 15. Brown Dress With White Dots 16. Style Me Pretty 17. Paul Johnson 18. Pinterest 19. Write My Fairytale 20. Reasons to Breathe 21. Fashion Toast