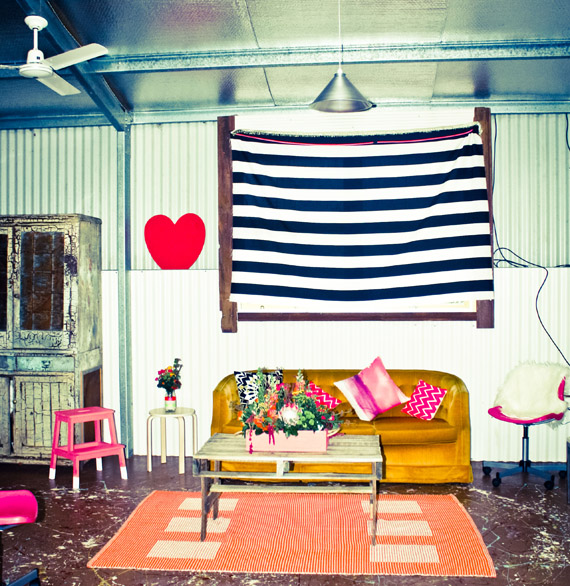 I love playing with different themes when it comes to styling and the reason is pretty simple: my "flavour of the month" is prone to changing constantly. Variety is the spice of life, right?
For my hens party and engagement photo shoot, I knew I wanted to go for a laid-back bohemian vibe – complete with flower crowns, native blooms and lots of brass – and when it came to planning our wedding, I knew that a natural, rustic look would tie in perfectly with our chosen venue.
As well as loving soft colours and natural decor, I absolutely adore bright, modern neons, stripes and graphic prints and I knew I wanted to incorporate those styling elements into our day somehow, which is how I ended up decorating the artists studio – AKA, the space where we partied the night away – as shown above.
Everything was DIY'd and there was a definite shift in the mood as we walked through the door at around 8:30pm and everyone took in the Neon Nights vibe. It had all the essentials – the disco ball was spinning, the DJ was cranking out the floor-fillers and the bar staff were serving up signature R + R cocktails. We called them The Love Bomb (Lychee Caiprioska) and Mint to Be (Moscow Mule) and they were a huuuuge hit. Freaking delicious.
* We also had some Really Important Security Guards keeping the crowd under control, as you can see below. Thank god they were there on the job.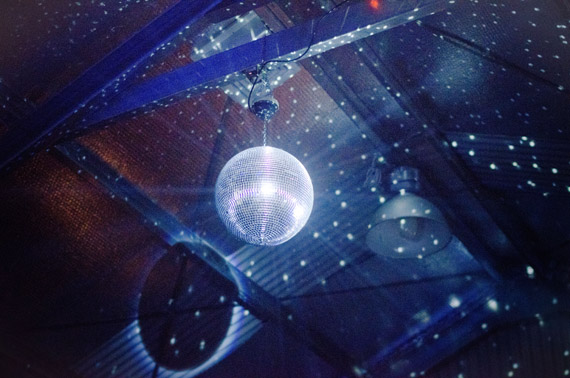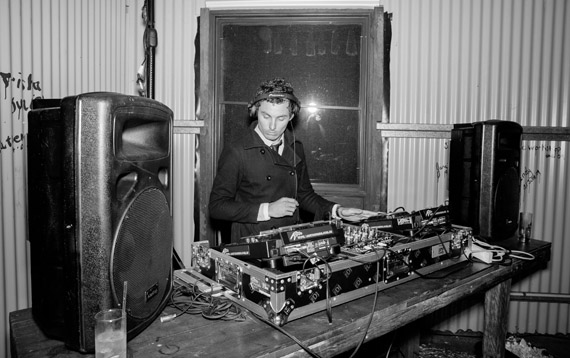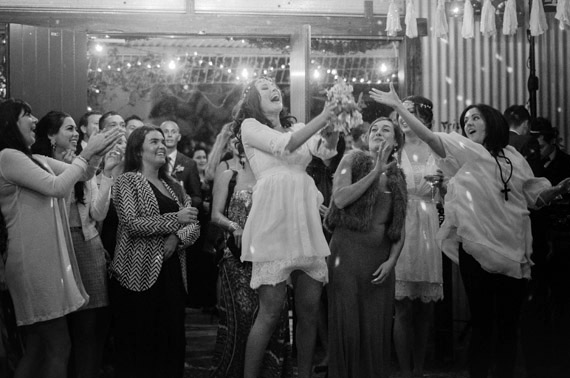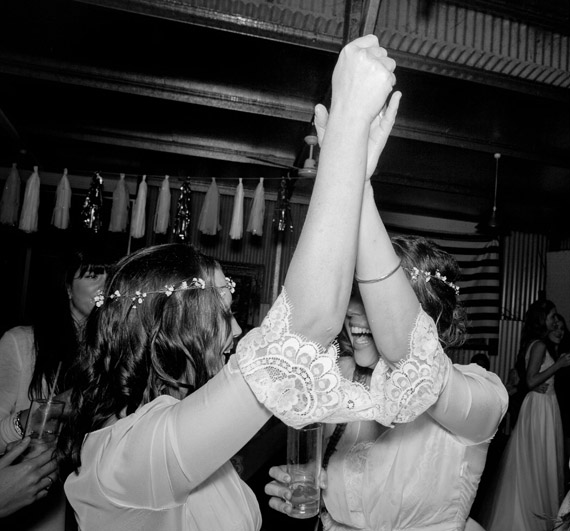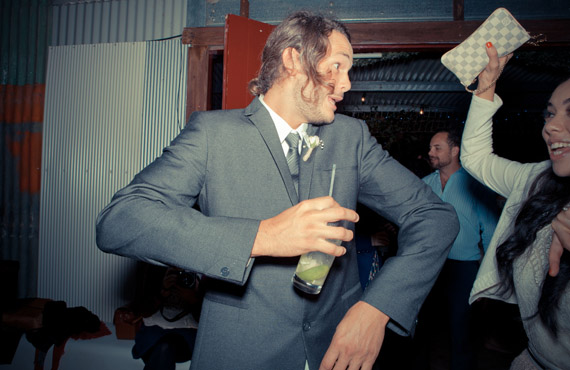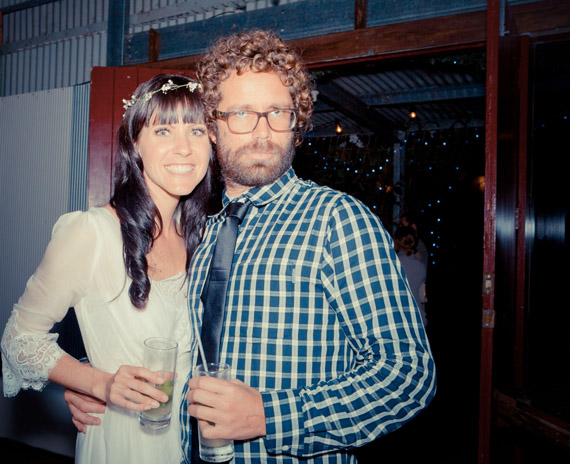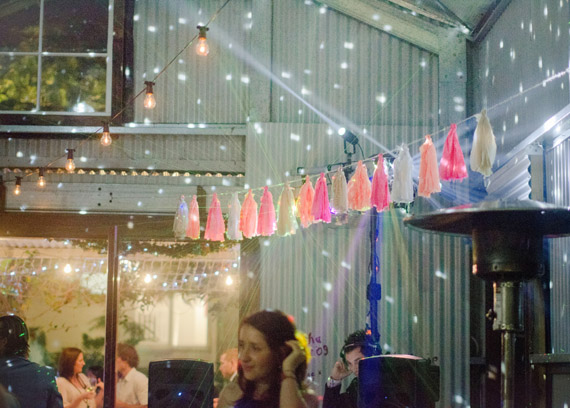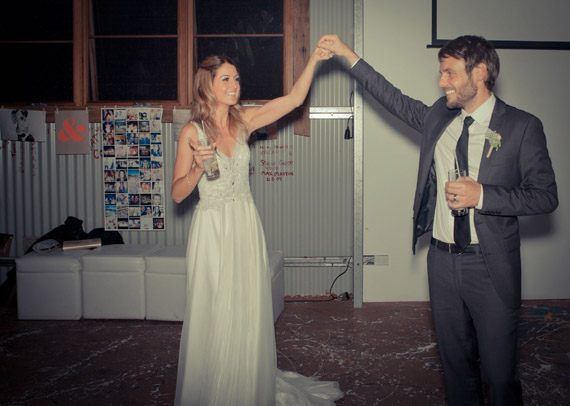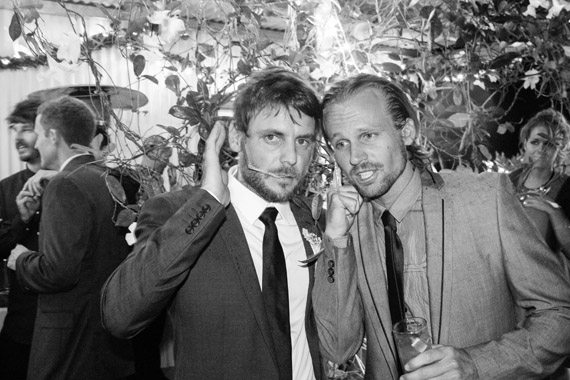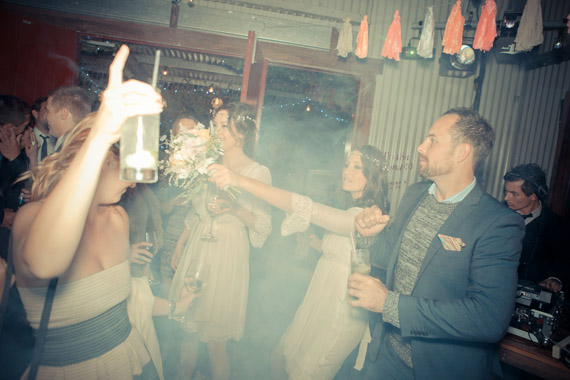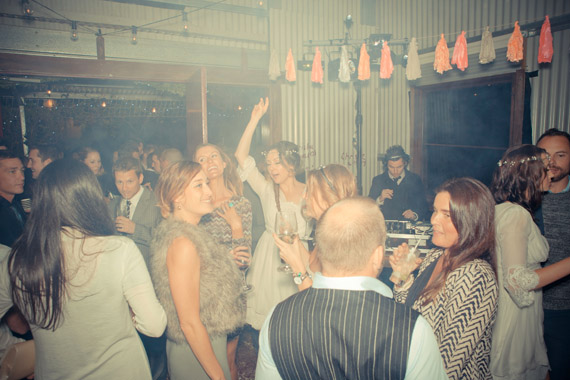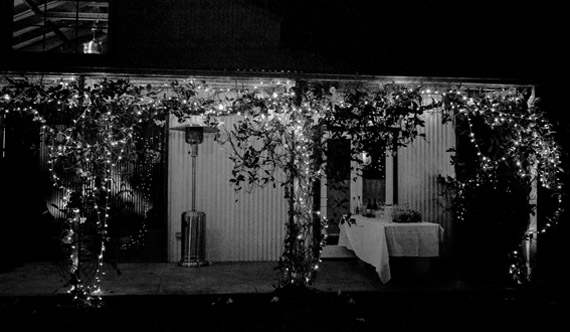 Ramai and I have (far too) many photos of us dressed up in crazy outfits, so it was only fitting that we'd have a photo booth at our wedding, complete with hideous beards, fluoro wigs and other bits and pieces.
We created our own set up in the back corner and these photos have brought us endless joy (I'm talking laugh-til-you-cry-your-eyes-out tears). And just FYI, there's 400 other shots where they came from. Laughter for days!
The Photobooth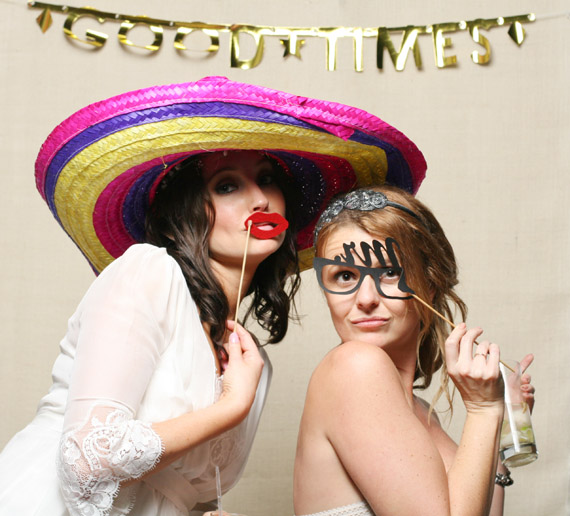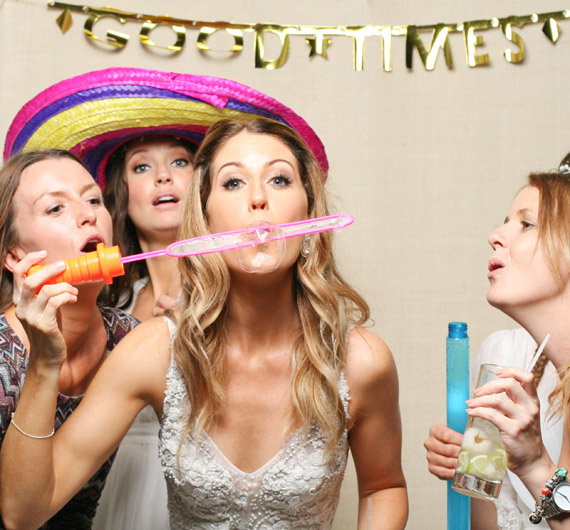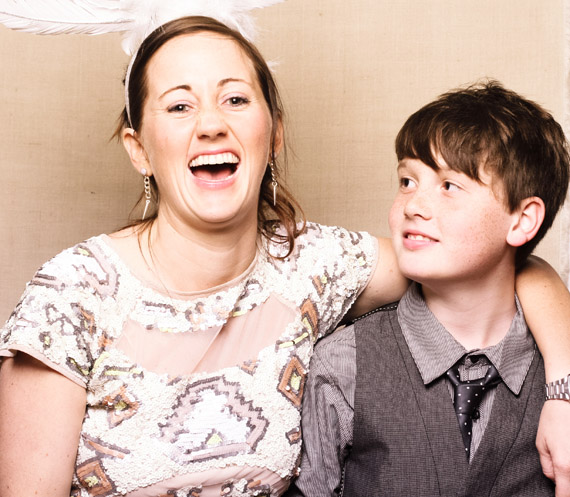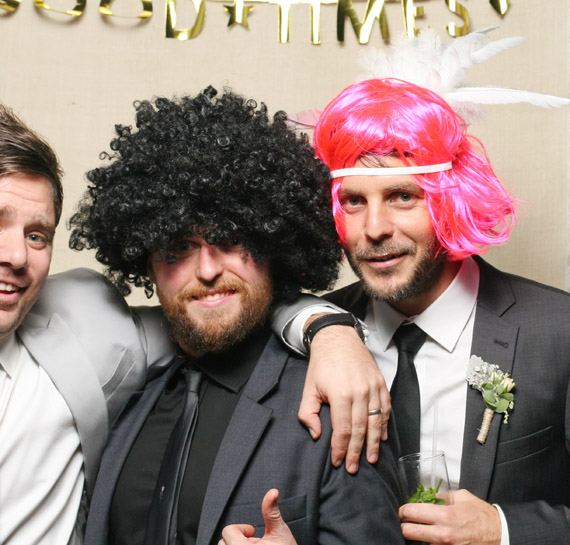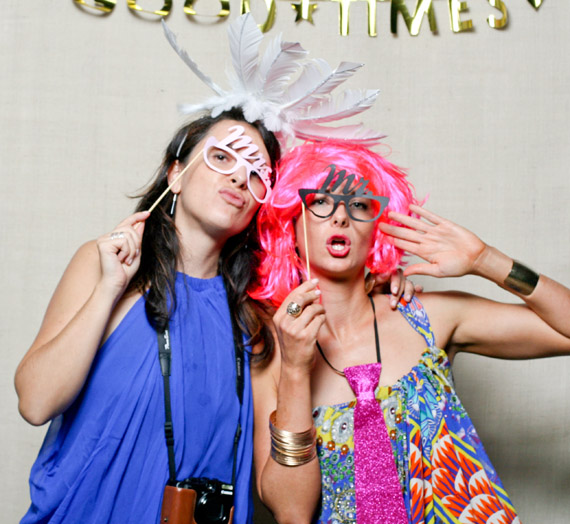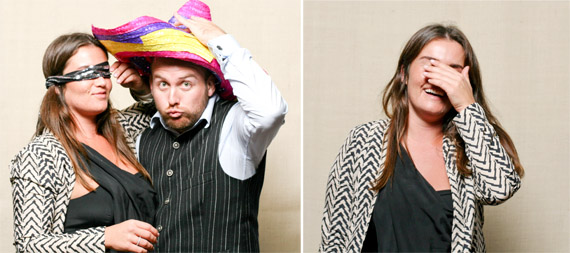 I hope these silly pics brought a smile to your face after the more heartfelt stuff in Parts 1, 2 and 3. And finally, the lucky last installment will cover all the details on our vendors and the supplies we used, so if you have any questions please let me know in the comments and I'll be more than happy to answer them for you!
Photos from… everywhere! A total mish mash, as you can probably tell.