Paper and Font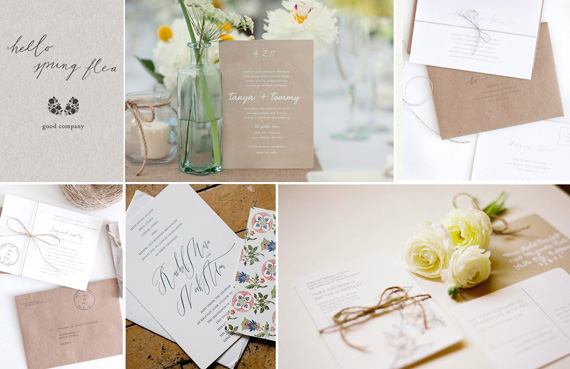 Inspiring Elements 
Over the weekend I sent off the inspiration for our wedding website and invitations to the designer who'll be creating them for us… and I'm already HANGING to see the end result!
Above is a bit of a sneak peek into the "feel" we're going for – rustic and natural with a combination of a script/ calligraphy-style font and a cleaner sans serif for the details.
I'm not sure when we'll receive them (the site will come first and the invites will probably be ready early next year) but I have no doubt we'll be thrilled when we do. Another thing ticked off the list, hooray!
What do you think of the look we're going for?