On 12.05.12, I'm marrying the man of my dreams… and I couldn't be more deleriously happy if I tried!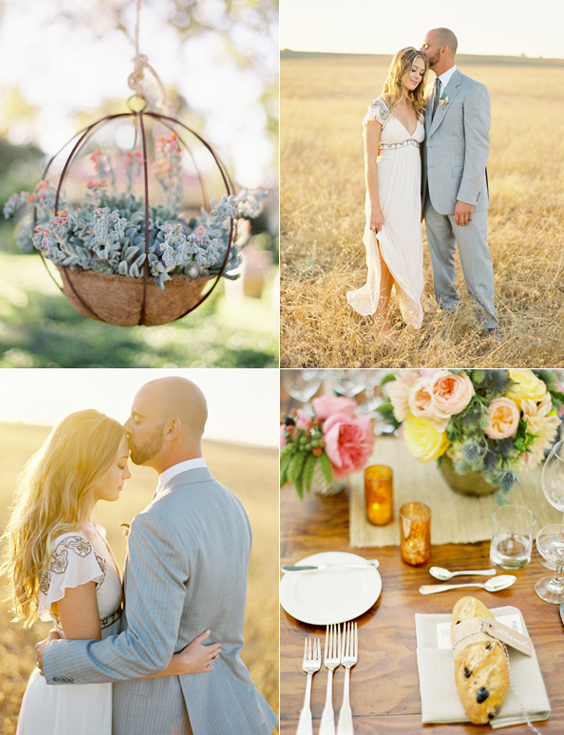 To me, the idea of planning our wedding holds a magical and alluring appeal. The anticipation, the love story, the beauty and the characters all lending themselves to this joyous celebration that truly can be whatever you imagine it to be. To say I'm excited would would be a major understatement.
My initial plan was to provide some insights into my wedding planning adventure over the next 11 months as we lead up to our big day, but I've decided I want to make it bigger! Better! Sparklier! Which is why I'm excited to announce that I'll be creating The Ultimate Guide to Your Dream Wedding series and posting it right here on In Spaces Between for your viewing pleasure. Hooray!
This definitive guide will detail all the tips, tricks and delicious secrets I uncover on my journey as an excited bride-to-be. I'll share the inspirations I'm swooning over and document as much as I can here without giving all the surprises away for our guests (hello, I know you're reading this!)
What exactly will I be talking about?
Well, everything from mapping out your budget, gathering inspiration, selecting a venue, finding your dream dress, choosing a photographer and videographer that will document the tribute to your love perfectly, floral and styling inspiration, catering, DIY's and how-to's, organising the hen's and buck's parties, deciding on your honeymoon destination and beauty tips to help you radiate on your big day. Wowsers! How does all that sound to you? I'm sure I've forgotten something but let's just say it's going to be epic.
Anything I learn along the way (and I'm sure there will be more than a few things), I'll be sharing with you. I want this to be a place that you can turn to for ideas, where we can impart words of wisdom and chat away in the comments about seamlessly planning an authentic wedding. When I say authentic, I mean a wedding that truly reflects the style, vision and imaginations of the bride and groom. I don't know about you, but the wedding of my dreams is a beautifully curated celebration of love, wrapped up with sweet details and unforgettable moments shared between friends and lovers. Pure magic.
I'll be categorising everything related to this series under Dream Wedding Guide in the right sidebar to make it easy for you to refer back to whenever you like. My hope is that this guide conveys the message that the planning part really can be a lot of fun. It's the lead up to one of the most memorable days of our lives and armed with the right resources, a great (manageable) plan of attack and a few unique ideas, I guarantee there'll be no reason for the much-maligned Bridezilla to come out of her box!
So, first things first: before I even had a ring on my finger (well, I did know it was coming!) I started hunting out the best of the best in terms of wedding blogs and websites. To save you the hassle of doing your own web trawling, I've compiled my favourites below. I know you'll adore them too. It's never too early to start filing away inspiring images and remember you can always use Pinterest to organise your favourites onto moodboards.
To view the sites below, simply click the pink title and prepare to lose several (days) hours searching through their gobsmackingly pretty pages. If you're new to this, a big, dazzling world filled with peonies and place settings is about to open up right before your eyes, so brace yourself…

The Lowdown: "LANE is not your average wedding website. We won't sell you cheesy done-to-death wedding themes, or scare you with pageant style gowns and kitten heels. More importantly, we won't promote just any brand willing to throw a few dollars our way for advertising.
LANE is the wedding industry's definitive online fashion directory. Inspired by my own experience as a bride and event stylist, LANE is the breath of fresh air I felt the wedding industry desperately needed. LANE is cutting edge bridal fashion. It's raw, honest articles. It's beautiful content that moves and inspires you. But most importantly it's about real emotion, real passion, and real connections with our audience.
My goal is to bring a new perspective to wedding planning, to break away from typical bridal fashion, done-to-death styling and help brides dream up a wedding that is completely unique to them. Style is personal. It's about embracing who you are as individuals and allowing this to be reflected in every element of your wedding, from fashion to décor, to photography. It's the passion and imagination a wedding exudes that makes it truly unique- the kind of stuff that gives you goose bumps.  Style is the heart and soul behind the LANE brand."

The Lowdown: "Style Me Pretty is a style savvy wedding resource devoted to the modern bride. We cover everything from gorgeous real weddings to up and coming vendors and seasoned pros in the invitation, floral, fashion and photography industries. We feature only the most chic and style centric wedding related content, continually discovering new and brilliantly talented vendors, brides with an eye for all things gorgeous, and the personal loves of editor, Abby Larson.
Launched in February of 2007, Style Me Pretty has become a mainstay in the wedding industry. With nods in nearly every major bridal magazine, including Real Simple Weddings, Martha Stewart Weddings, Elegant Weddings and Modern Bride along with features in such publications as Blog Watch in the Wall Street Journal, SMP is quickly becoming one of the most read wedding resources on the web."
The Lowdown: "We are 100 Layer Cake. A creative collaboration between friends and fellow designers Jillian, Kristina and Amanda. 3 women, 2 weddings, years working as designers (not to mention thousands of hours poring over wedding and wedding related blogs), and many extremely excited conversations later, 100 Layer Cake came to be.
We are a unique, comprehensive wedding planning resource for and by thoughtful, crafty modern women. Our vendors, projects, weddings, resources, and marketplace are hand-picked and thoroughly researched with the hope that every single one is a truly unique addition to both your wedding and your planning process.

The Lowdown: "OnceWed.com was launched in March 2008 by Emily Newman. After trying to sell her wedding dress online, she realized how few options there were out there for other brides looking to do the same thing and decided to launch the first and only free online listing service for wedding dresses. The success of the wedding blog she writes daily came as a bit of a surprise, and was the catalyst for the recent re-branding of Once Wed into the ultimate resource for brides who aren't looking to plan the typical wedding."
The Lowdown: "The Inspired Bride™ was born on New Year's Day in 2009 when I was in the middle of my own wedding planning. I'd found a lot of web sites and blogs that had a strong "Real Weddings" focus but they didn't fit my way of thinking. Although they were beautiful to look at, I didn't like having the finished product handed to me and felt like looking at what other people had done for too long would prevent me from injecting my own creativity and personality into my wedding. Call me picky, but I was also looking for something that fit my taste and was also thinking about the big picture. I wanted more of an emphasis on the "how to" – how to pull it together, how to make the favors, how to choose between this and that. I had always been into entertaining and party planning, and I was really enjoying how my own wedding was coming together, so I figured if it didn't exist, I should just make it! Since its inception, I've been really influenced by my experience as an art director and by stylists I've worked with in the past (including some former Martha Stewart Weddings folks!) to find unique, stylish, and pretty details to work into any wedding."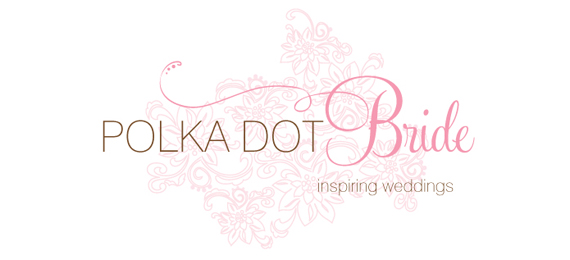 The Lowdown: "I'm all for doing things traditionally, but admit there's a slight touch of anti-bride in my system. I believe that's more to do with making your wedding unique to you and a heck of a lot of fun! I love a wedding where the couple shines. I hope to touch on anything wedding related that is useful to today's bride – style, unique finds, fabulous suppliers all with a little bit of fun thrown in! I want to inspire you, to make you dream, to ease the wedding stress and to create an event that is beautiful, and is 'you'.
Located in Australia, the options are somewhat harder to find, but when you find one it's all the more fun! In this blog, I discover the unique, the stylish, the fresh and the quirky wedding ideas for Australian (and international!) weddings – most of all I hope to discover things that can make your wedding fun and about YOU!"
The Lowdown: "Rock n Roll Bride promotes individuality and general awesomeness within a cookie cutter, pastel and puke-worthy wedding world. Don't let the wedding industry define your day – let *you* define your day.
Rock n Roll Bride is a UK wedding blog which was launched in October 2007 as a simple wedding planning site but was rebranded and re-launched in January 2009 as a 'Mecca for gorgeous photography and inspiring real weddings.' Rock n Roll Bride was included in the prestigious industry awards – BrideTide's Top 100 blogs to watch in both 2010 and 2011 and came first in the Best Style Blog category of the 2010 Bridal Blog Awards hosted by The Wedding Channel and The Knot."

The Lowdown: "I started this blog in 2008 as a source of inspiration for vintage brides planning their weddings. When I was planning my own wedding in late 2007, vintage inspired weddings weren't as "in" as they are today, which made it a challenge to inspiration and resources to plan my 1930s inspired wedding.
Ruffled inspires sophisticated creativity for your wedding without any sacrifice. Fashion conscious sensibility combined with trendy attitude and vintage inspired romance reflects the spirit of today's stylish bride. We're a reflection of our readers – smart sassy and hip to the latest trends with a hint of sophistication looking to stand out amongst the crowd. Ruffled celebrates the savvy indie chic bride with a collection of witty perspectives and clever ideas to inspire your unique style."

The Lowdown: "Snippet & Ink started in 2007 as a creative hobby, so it is truly a labor of love. From inspiration boards to real weddings, my aim is to showcase a variety of highly-curated features, and to create a place where brides and grooms will see that there's no one right way to have a wedding, that simple can be beautiful, and that meaningful matters. And of course, as the tag line says, Snippet & Ink is all about daily wedding inspiration."
The Lowdown: "I launched Green Wedding Shoes in October of 2008 as a creative outlet for myself to share my love for gorgeous photography, pretty dresses, vintage details, graphic finds, and other ideas to inspire couples planning their weddings.
Green Wedding Shoes, which began as a hobby, has quickly become one of the most popular wedding blogs today. I'm grateful to be surrounded with a great group of wedding bloggers and love that the GWS community of readers is so invested in the site. Every wedding, vendor and project is carefully hand picked and only the most unique and creative are selected to be featured on GWS. It's my hope that you'll find inspiration and learn new and creative ways you can make your wedding day a true reflection of you as a couple. My site often focuses on weddings and vendors from Southern California, but I also love seeing weddings from all over the world. I am inspired by the Southern California lifestyle, fashion designers, stylists, musicians, and photography."
The Lowdown: "Under the guise of her nom de plume, GREY, stylist and curator, Summer Watkins compiles and blogs stylishly handsome finds for voracious lovers of the good and pretty. She's an advocate for the proper treatment of details and is over the moon for fierce creativity, brave color palettes, and fashion inspired motifs. Most of all, Grey Likes LOVE. Well-Styled."
The Lowdown: "Erin McDonald, the Owner & Creative Director of Dandelion & Grey, is an established prop stylist & event designer based in Los Angeles. She is inspired by glamorous antiques & overgrown country roads and has received praise in numerous media avenues for her keen eye for all that is romantic, rustic, effortless & beautiful. With a background in fashion & entertainment, she has developed a creativity that now lends itself to publishing a carefully curated selection of images, ideas, real weddings & inspiration for Dandelion & Grey and crafting one-of-a-kind events."

The Lowdown: "The Knot provides today's to-be-weds with comprehensive wedding planning information, interactive tools, and resources. With a fresh voice and real-world sensibility, The Knot has extended its brand to every venue brides and grooms turn to plan their weddings."
The Lowdown: "We are here to share everything new, classic, funky, hip and just plain fun for weddings. Of course, we want to make sure your days are filled with inspiration and beauty as well. Let us help you find that perfect vendor and of course share with you all of our pretty things over at our  wc shop."
+ So, what do you think? Plenty of treasures to bookmark there, right?
+ If I've missed any, please share the links in the comments –  one can never be too inspired, after all!
Images: 1. Jose Villa via Once Wed 2. Megan Sorel Photography via Style Me Pretty