On my trips around the web searching for wedding inspiration – whether on Pinterest or trawling through my favourite wedding websites – there are always the special few that really leap out at me.
Whether it's the styling, the brides' dress, the loved up couple, the photography, the mood – or all of the above – some weddings just have a "thing" that captures my imagination.
I wanted to share a few of the beauties I'm currently inspired by. As you'll see, they all have a decidedly rustic/ relaxed/ natural feel because that's what's floating my boat right now!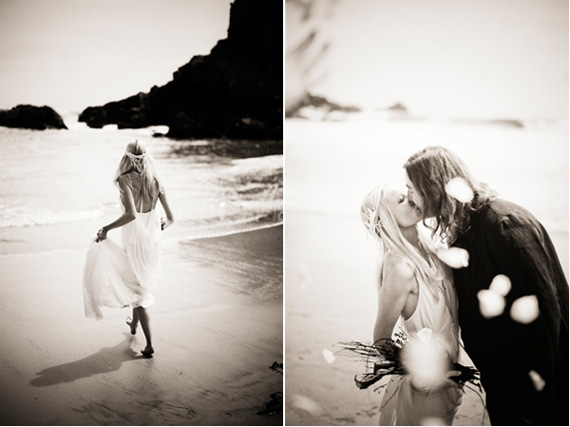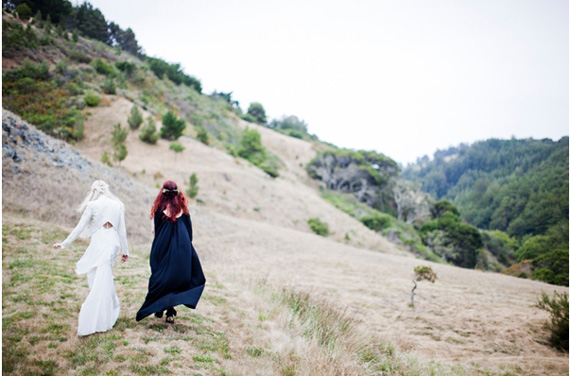 I'm blown away by this wedding featured on Once Wed – it's like a "Model Loves Muso" editorial shoot for a high-end fashion magazine! Seriously coveting the brides' stunning Helmut Lang dress, and I love how the table centrepiece perfectly complements the coastal woodland setting with deep greens and pieces of wood woven throughout. Perfection.
Beautiful bits to be inspired by: 
+ Look beyond the usual wedding gown designers when searching for your Perfect Dress – you never know where you'll find a gown that suits your style. Vogue, Harpers Bazaar, Elle et al are your friends!
+ Replace vases and jars on tables with a flowing "thrown together" centrepiece that runs the length of the table.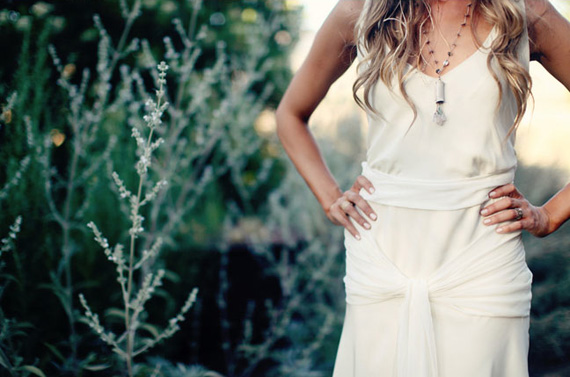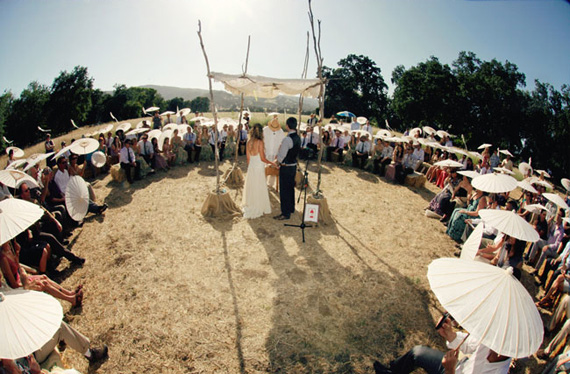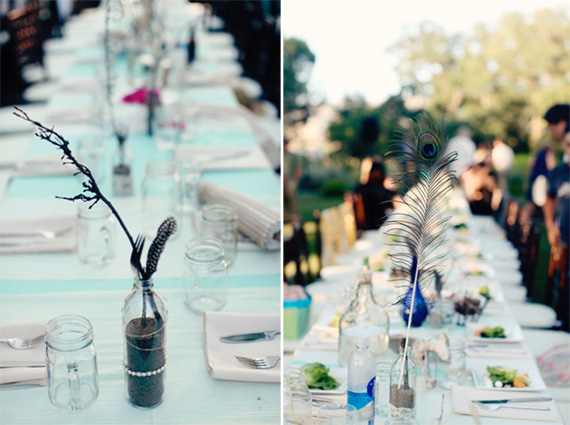 A feather bouquet? Love it! Also adore how gorgeous and happy the couple look together. This olive farm wedding is definitely the kind of relaxed celebration I'd like to be a guest at.
Beautiful bits to be inspired by: 
+ A circular configuration for the ceremony lends itself to an intimate atmosphere – the 'circle of love'!
+ Think outside the square for your bouquet. Feathers, sticks (and in this case, silver spoons) are an affordable and eye-catching alternative to a bunch of blooms.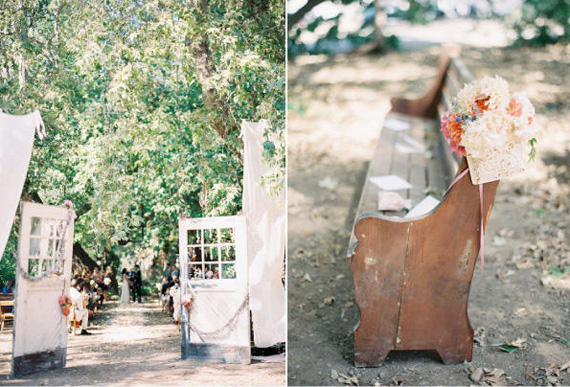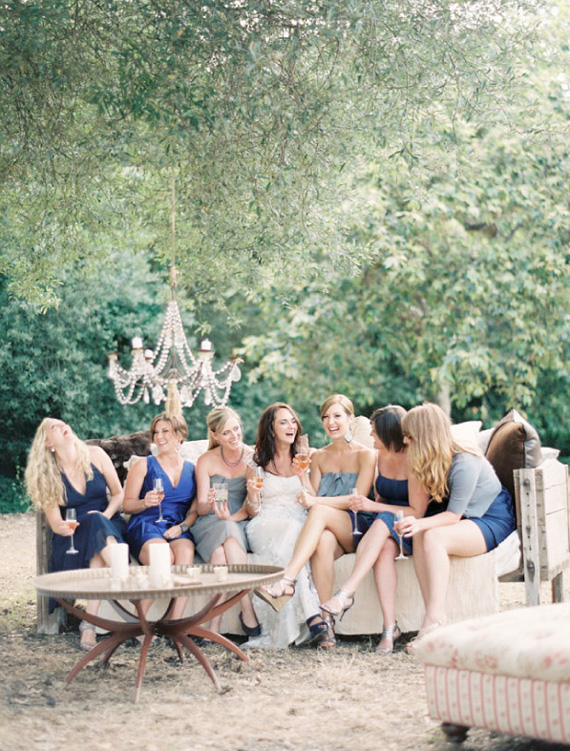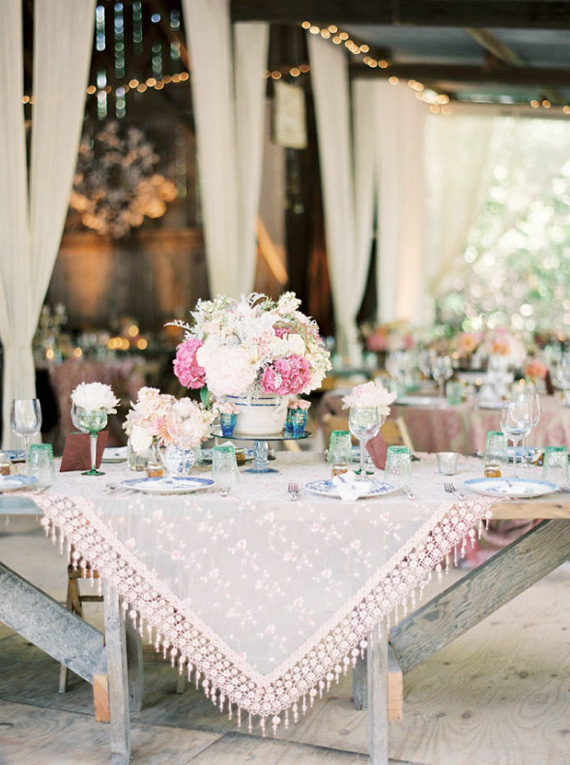 We move to something a little "prettier" with this gorgeous barn wedding. This one is jam-packed with decor ideas – I love the use of draped chiffon curtains in the barn and in the trees at the ceremony location, and using pewter cake stands to raise the floral centrepieces up from the table is a fabulous touch. Also like the idea of the pallet couch – might have to copy this one!
Beautiful bits to be inspired by: 
+ Hang jars/ vases filled with flowers off old rustic windows for a stunning alternative to the traditional chandelier.
+ Likewise, a set of old doors make the perfect entrance point to the aisle. I imagine these were "closed" before the bride walked in which would have created a real sense of drama and anticipation as the guests (and groom) waited for their first look at the bride.
+ Finally, a floral wreath with lighting woven throughout is a really eye-catching way to adorn the walls of a rustic venue like a barn or hall.