Happy New Year my loves, I hope 2012 has been treating you magnificently so far!
Regular posting will resume around here next week but I wanted to quickly share with you my brand spankin' new makeup storage unit.
I had a major organisation day yesterday and tackled my bathroom cupboards with vigour, throwing out a bunch of old makeup, half finished lip gloss tubes and tubs of face cream that had but a skerrick left in them.
Inspired by this post, I decided I too needed something fabulous to store my new pared-down collection in, so I headed to Office Works and found this clear perspex 4 drawer treasure, which came in at a very affordable $14.99!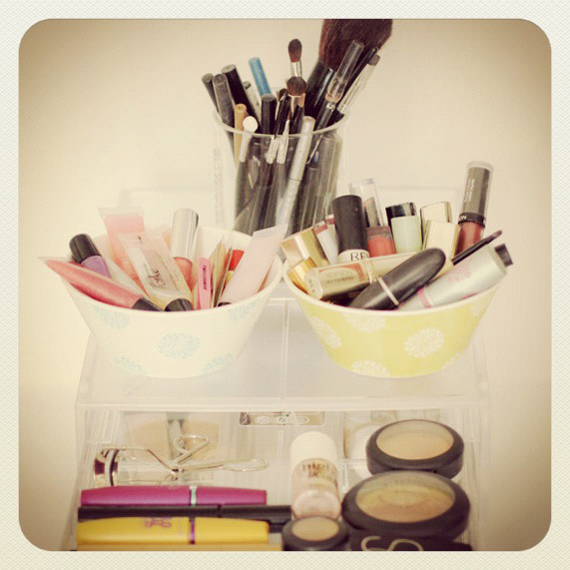 I love that I can see everything in one place now and that I'll be forced to keep my beauty loot clean and in order because it's all on display in our bathroom.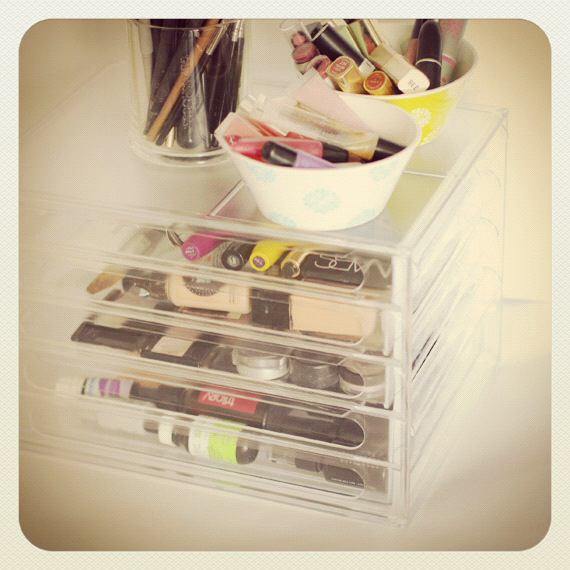 + What do you think? Are you in super organiser mode at the moment too? How do you store your beauty products?
UPDATE!
I'm so crazy about these trays I decided to organise my jewellery too! Thinking they'd also be great for spices or condiments in the kitchen (the possibilites are endless).