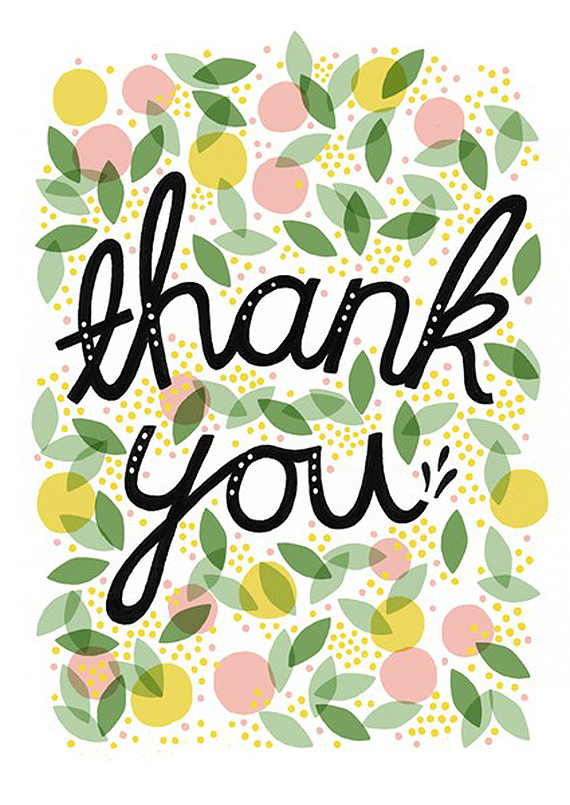 Oh, what a day!
The big news of the moment for me is that today I had a Skype call with fellow Sagittarius Tali Edut (one half of the AstroTwins) and I've been on the high ever since!
* let me interject and say here that if this woo-woo stuff isn't your thing, jump to the photos below and start there. I don't mind at all. If it is your thing, then read on sista.
I've been a ginormous fan of Ophira and Tali's positive and super accurate 'scopes on AstroStyle for ages and have thought about having a personalised chart reading since late last year to get a bit of clarity on the few questions that have been circulating in my head. You know when you just want to hear someone else articulate it? That.
I've never had a reading in any way, shape or form before but kept feeling this pull to just book it in, and as often happens with these things, the timing – right now – couldn't have been more perfect. I was bouncing around the house all morning with excitement, and I knew from the first few seconds speaking to Tali that I'd made the right decision (that's her on the left below).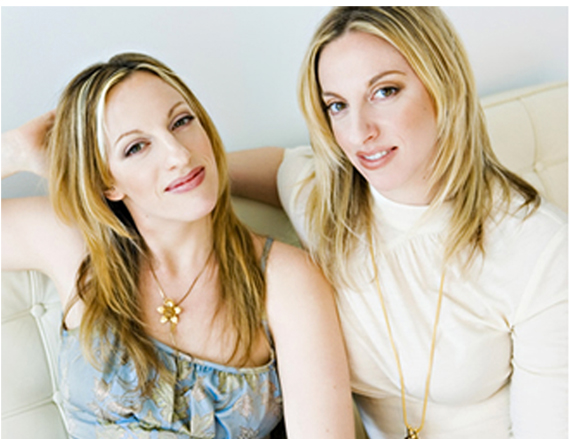 Key insights:  
+ Apparently I'm (in her words) a "Super Sagittarius," meaning I have quite a lot of planets in expansive, optimistic Sag. When I told Tali about In Spaces Between and what it's all about around here – inspiration, community, creativity and living a healthy, happy life – she said "Of course it is!" So we're on the right track, peeps. This is the stuff I'm meant to be doing it seems and she also said that a career as a life/ wellness coach or something creative like interior design or styling would be perfect for me in the future. So spot on. So good to hear. Yay.
+ Tali also said that she'd never seen two people with as many shared planets in Libra – the marriage planet – as Ramai and I, and that our relationship is and will continue to be rock solid. Yippee!
+ I'm always drawn to other Sagittarius women and feel like I know them instantly when we connect, and it was the same with Tali. I cracked up hearing her say that when we started our Skype call it was hailing in Seattle where she lives, and an hour later it was sunny with blue skies. "The double Sag power must have activated something." Ha!
I also found out I'm coming to the end of my Saturn Return (I'll let you read up on that at leisure if you're interested) and I've definitely been feeling that I'm moving into a new stage of my life. She pinpointed a bunch of things that completely relate to where I'm at currently, and said that lately I've probably been feeling as if there has to be a lesson in everything (so true).
A few other things I took from the conversation, which might be relevant for you at the moment:
+ Go slow. Be cautious, resist being impulsive (distinctly Sag trait). There is plenty of success on the horizon, but I have to approach it in a more thoughtful, measured way.
+ Explore my passions outside of my work – and use my work as a means to explore those passions. Tali actually recommended enrolling in something like Marie Forleo's B-School (another Saggo, who I adore!) and attaining some kind of coaching credential. Got it!
+ Get a mentor (or mentors). I've been wanting to work with a coach for a long time and this will be one of the first things I lock down after our wedding. Today made me realise how much I vibe off need conversations with inspiring, can-do, vibrant people and that I really want to welcome even more of that into my life. Communication is such a big one for me, and my day job – despite being social media based – has become very "Me + Computer" so it's really important that I usher in more face-to-face contact with like-minded souls outside of that. I'm better that way.
That's just a little insight into our conversation but I've already listened to the recording again and I'm sure it won't be the last time. The best thing was that it wasn't just a chart reading – it was a personal coaching session with advice on how to do things the easiest way, or by taking the shortest route, which I loved. My whole objective going into the reading was to gain some clarity and to get inspired, so mission most certainly accomplished!

And now for this week's love list…
Words to Inspire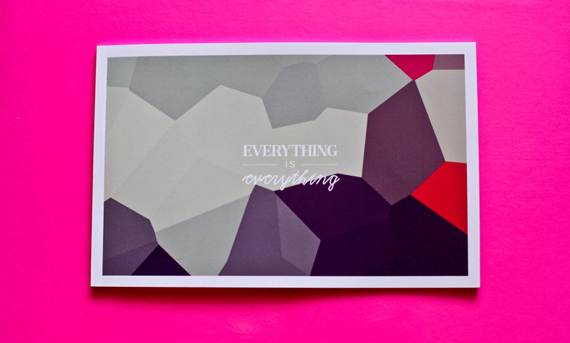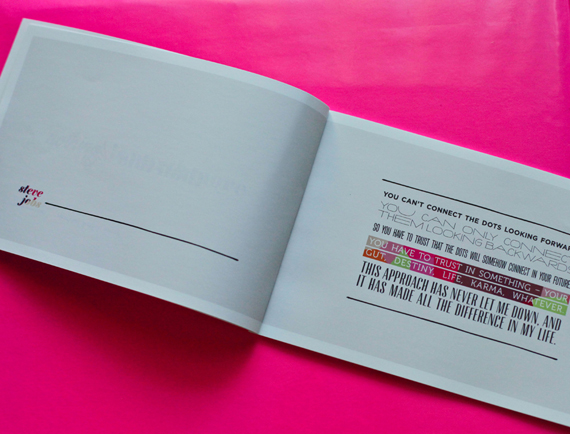 It's no secret I love motivational quotes so you can betcha I'm loving this beautifully designed book from girl Sian of Twelve by One.
Everything is Everything is 38 pages of beautiful and inspirational quotes, complemented with Sian's mad design skills. A match made in heaven, you could say.
I'm going to stock up on these for gifts for my besties, and it would be remiss of me not to mention that if you want one of your own and purchase the print version for a sweet $16 (click to buy), you also receive the digital version too!
Making Schtuff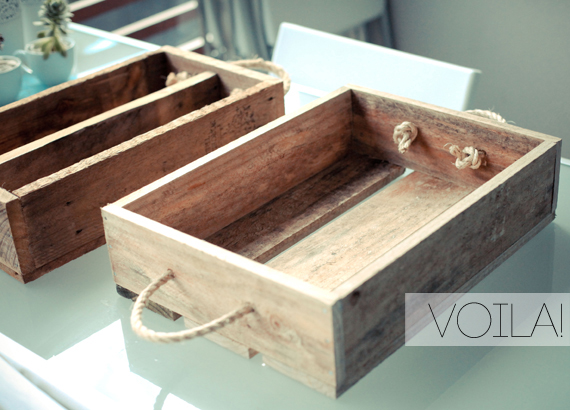 We have new wooden boxes.
They are rustic.
We don't know exactly what we'll use them for, but it doesn't matter.
We will make more.
I like the noise the drill makes.
Ramai likes drilling.
The end.
Bright Florals
If looking at our new vibrant, furry flowers doesn't make you happy, I don't know what will. Colour me grateful.
Hens Party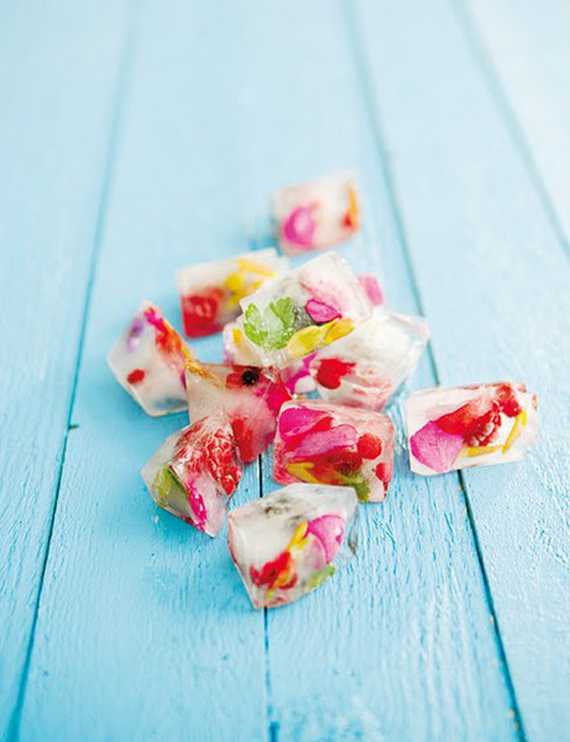 The countdown is on – 3 more sleeps 'til hens party madness ensues! Look out Byron Bay.
With the photo shoot on Friday and the hens for the remainder of the weekend I wanted to let you know that I'll be offline until next week, starting tomorrow (by "offline" I mean, off my blog – I will still be on Twit's and FB and might even do some sneak peeks of our engagement shoot on Instagram – find me @rachelcmacdonald).
I'm really hanging for a relaxing and hilarious weekend with my girls. Considering I haven't been consuming ANY alcohol of late, there's no doubt Saturday will be "interesting" so wish me luck!
Running
Running has made an appearance on several Making Me Happy posts but it's worth mentioning again today as I'm still feeling the effects of a great 14km run on Saturday (first run over 10kms in distance in 2 years).
A friend is running her first marathon in July so I've put my hand up to join her on some of her training runs, which works well for this bride-to-be and gives us time to chat and catch up, which we love.
I'm so grateful for the people that I train with and can confidently assert that I've never been happier with my exercise routine than I am now. Being around motivated, fit, awesome people rocks and always inspires me to go better.
Op Shop Treasures
I have a friend at the op shop that has been collecting decanters for me (sorry if anyone else was looking for any?!) and he actually went out and bought the one on the left for me from another op shop last week. Amazing.
Loving the other bits I picked up for the party this weekend too. Thrifting homewares is zee best.
Magnificent morsels:
+ Receiving this beautiful shout out from Wellness Warrior Extraordinaire Jess (so incredibly honoured) + showing Ramai my Zumba moves – even though I've never done Zumba before (barrrrrrrrrippa!) + organisation + our wedding inching closer and closer + my besties being uh-mazing + letting go + the word cloud below that my lovely friend Shan made for me (using words from my affirmations post) + life and all its mysterious ways.
+ LET THE SHARE-A-THON BEGIN: What's lighting your fire this week, honey pie? Tell us what's brought joy to your world over the past week in the comments below!
Images: Sarah Abbot | Pink Preppy Lilly Lover | Julian Bialowas