It's almost time… that's right, honeymoon ti-iiiime. 
I've just finished powering through my inbox after a big day with clients, packing and repacking, cooking quinoa and organising healthy snacks for the plane and the gazillion other things you do before a month away, and while I have that niggling feeling I've forgotten to do something, you know what… if I have, it's OK. The world will keep spinning (I'm sure of it!)
The past week has whipped by in a bit of a blur to be honest, but below are some of the highlights:
The Melbourne Soulpreneurs event. Mind-blowing. I had the best time and feel honoured to have been able to hug some of my clients in person and meet some of you that read this blog. I flew home Friday exhausted after a few hours sleep, but with my heart well and truly full. Some beautiful articles wrapping up the event are here and here.
Booking tickets for the HayHouse I Can Do It! event in Melbourne in August, as well as the Writer's Workshop. Have been dreaming of this one since missing last years… and can I just say, I have a feeling the second half of 2013 is going to be 'UUUUGE!
New clients. Love 'em.
Also: strategy sessions, chunky knitted jumpers, excitable emails, interesting opportunities, morning walks, running in the rain, learning how to crochet (well… 'watching' might be more accurate, but I do plan on learning soon), guzzling chlorophyll, dark grey nails and long chats with my soul sistas.
Now for something completely different: I missed yesterday's Blogs to Bookmark but wanted to share the blog below and a couple of links before I jet off…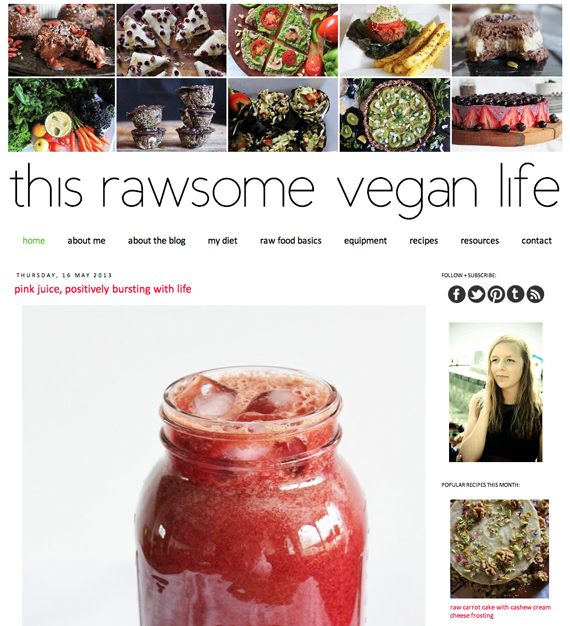 1. Adore Hiro Boga and absolutely relished Build a New Body of Experience and On Desire and the Creative Kindness of Limits.
2. Don't quit. (as an aside, I've downloaded Torre's book to read on the plane, amongst 576255 others, and have a strong feeling it'll be going straight to the start of the list!)
3. Do you manipulate or influence? Brilliant stuff by Kate Erlenbusch.
And to finish off possibly the most disjointed post I've written here…
WHAT'S HAPPENING WHILE I'M AWAY?
Glad you asked!
1 // I have a range of awesome guest posts going up that I know you're going to love.
2 // Wine. Balcony. Positano. Us.
3 // I'll be distancing myself from my inbox. This is huge for me, but much needed, and will be an "experiment" for how I'll approach email moving forward.
4 // Terrible attempts at Italian. We downloaded an app. Yep.
5 // My new interview series will be kicking off on the blog, and I've got some RAD people on board.
6 // I'm going to publish some Making Me Happy/ snapshot into our trip-style posts, internet connection dependent (I will be online here and there, checking in, popping into the comments… you know, hanging around).
And with that… buona notte, babes! 
---